Breaking news on authors, publishers, and book-related topics
BookBrowse Book News
Page 2 of 235
Heaviest users of public libraries are Millennials
Jun 26 2017: Millennials in the U.S. are more likely to have visited a public library in the past year than any other adult generation. In a Pew Research Center survey from fall 2016, 53% of 18 to 35 year-olds said they had used a library or bookmobile in the previous 12 months, ...
Oprah picks Behold the Dreamers for book club
Jun 26 2017: Imbolo Mbue's debut novel Behold the Dreamers is the latest "summer" pick for Oprah's Book Club. In a statement first available at Amazon, Winfrey says, "It's about race and class, the economy, culture, immigration and the danger of the us versus them mentality. And ...
Stories about disability don't have to be sad
Jun 21 2017: The term "thought provoking" is over-used but that does describe eighth grader Melissa Shang's opinion piece in the New York Times in which she asks why "there are very few stories about kids in wheelchairs, and there are even fewer with a disabled person who is ...
Tracy K. Smith named poet laureate of the United States
Jun 14 2017: Tracy K. Smith has been named the 22nd poet laureate of the United States. Smith's poetry has won her such top awards in her field as the James Laughlin Award, an Academy of American Poets Fellowship, and, for her 2011 collection Life on Mars, the Pulitzer Prize.
Finding the Right Balance Between BookExpo and BookCon
Jun 12 2017: For many years, the publishing industry's major annual event, BookExpo, was aimed at publishing insiders only. A few years ago, organizers ReedPOP, started experimenting with allowing in more readers, which morphed into a separate one-day event in 2014 called BookCon ...
Dr. Seuss museum opens in Springfield, MA.
Jun 06 2017: An Amazing World of Dr. Seuss museum opened in Springfield, MA last weekend. Springfield is the home town of Theodor Geisel - better known by his pen name Dr. Seuss - who wrote and illustrated dozens of rhyming children's books including The Cat in the Hat and Green ...
Helen Dunmore dies aged 64
Jun 06 2017: Helen Dunmore has died aged 64 of cancer. She authored 12 novels, three books of short stories, numerous books for young adults and children and 11 collections of poetry.

She was also Chair of the Society of Authors until shortly before her death, and a Fellow of ...
Bob Dylan's Nobel speech: Can song lyrics be literature?
Jun 05 2017: On Monday, the Nobel Foundation released Bob Dylan's lecture (which he gave just shy of the 6 month deadline in order to receive the award and cash prize of US$900,000. In his 27 minute speech, Dylan explored the topic that was on many people's minds when he was ...
Support BookBrowse
Become a Member and discover books that entertain, engage & enlighten!
Editor's Choice
The Force
by Don Winslow Intense! That's the word. Winslow's The Force rips through its four hundred pages with the...

Shadow Man
by Alan Drew Alan Drew's debut novel, Gardens of Water, was an ambitious work of literary fiction set amid ...

The Noise of Time
by Julian Barnes Confession: I do two terrible – some say unforgivable – things while reading a book. First...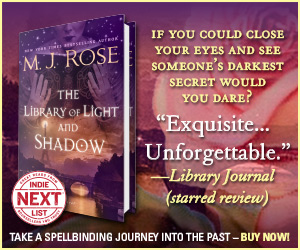 Win this book!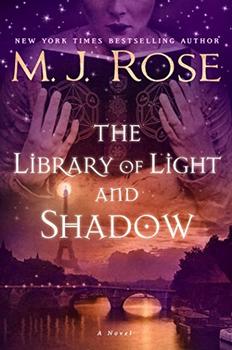 The Library of Light and Shadow by M.J. Rose
"Possibly her best yet. A sensuous, sumptuous, and spellbinding novel." - Kirkus Reviews
First Impressions
The Necklace
by Claire McMillan

For readers of The Nest, the intelligent, intoxicating story of long-simmering family secrets.
Reader Reviews
Word Play
Solve this clue:
and be entered to win..
Book Discussion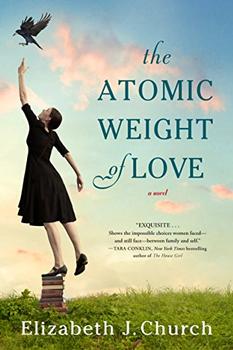 Books that


entertain,
engage
& enlighten


Visitors can view some of BookBrowse for free. Full access is for members only.