Breaking news on authors, publishers, and book-related topics
BookBrowse Book News
Page 2 of 226
PEN America Decries Abduction of Hong Kong Booksellers
Nov 07 2016: The American Booksellers Association, the Association of American Publishers and the American Library Association's Office for Intellectual Freedom issued a statement over the weekend praising Hong Kong bookseller Lam Wing-kee for "revealing details of his illegal ...
Natalie Babbitt, author of Tuck Everlasting, dies aged 84
Nov 01 2016: Esteemed author and artist Natalie Babbitt, whose 1975 novel Tuck Everlasting remains a lauded work of the modern children's literature canon, died of lung cancer on October 31 in her home in Hamden, Ct. She was 84.
Marlowe to be credited as co-author on Shakespeare's Henry IV trilogy
Oct 25 2016: Ending years of speculation (or perhaps simply fueling more), Elizabethan playwright Christopher Marlowe is to be credited as co-author on Oxford University Press editions of three of Shakespeare's plays after researchers verified Marlowe's contribution "strongly and ...
Paul Beatty becomes the first US winner of the UK's prestigious Man Booker Prize
Oct 25 2016: Paul Beatty has become the first US winner of the Man Booker Prize for The Sellout.

Until recently the award was only open to citizens of the Commonwealth of Nations (in essence, the UK and former British colonies), but in 2014 it was opened to authors worldwide so ...
Four new Winnie-the-Pooh stories & one new character mark 90th anniversary
Oct 14 2016: Four new adventures (one for each season of the year) have been published to mark the 90th anniversary of the first Winnie-the-Pooh book, along with the introduction of a new character - Penguin.

Brian Sibley, who has written the new stories, says, "While pondering ...
Bob Dylan wins Nobel Prize for Literature
Oct 13 2016: The 2016 Nobel Prize for Literature has been awarded to singer-songwriter Bob Dylan "for having created new poetic expressions within the great American song tradition."

Five days after the award was announced, Dylan still has not commented publicly, or responded to ...
National Book Foundation 5 Under 35 honorees
Sep 29 2016: Today, The National Book Foundation named their list of 5 Under 35 honorees:

Brit Bennett, The Mothers (Riverhead)
Yaa Gyasi, Homegoing (Knopf)
Greg Jackson, Prodigals (FSG)
S. Li, Transoceanic Flights (Harvard Square Editions)
Thomas Pierce, Hall of Small ...
New CA law hinders bookstores from offering author signings
Sep 28 2016: Two prominent California booksellers have written letters to their representatives in opposition to Assembly Bill 1570 Collectibles: Sale of Autographed Memorabilia, which was signed into law by Governor Jerry Brown on September 9 and requires dealers in any autographed...
Support BookBrowse
Become a Member
and discover your next great read!
Book Discussion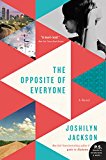 Award Winners
A Great Reckoning
by Louise Penny Canadian author Louise Penny is back with her twelfth entry in the Chief Inspector Armand Gamache ...

Homegoing
by Yaa Gyasi It's all very well to challenge people to be the masters of their own destiny, but when you...

When Breath Becomes Air
by Paul Kalanithi When Breath Becomes Air is the autobiography of Paul Kalanithi, written in the time period between ...
First Impressions
Victoria
by Daisy Goodwin

Daisy Goodwin breathes new life into Victoria's story, and does so with sensitivity, verve, and wit." - Amanda Foreman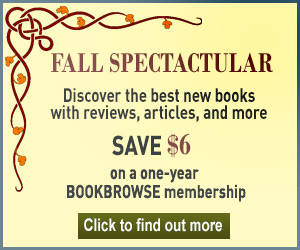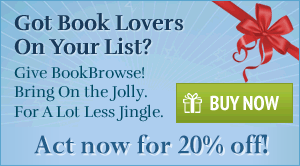 Who Said...
Too often we enjoy the comfort of opinion without the discomfort of thought.
Click Here to find out who said this, as well as discovering other famous literary quotes!
Word Play
The Big Holiday Wordplay:
$400+ in Prizes
Books that


entertain,
engage
& enlighten


Visitors can view some of BookBrowse for free. Full access is for members only.