Breaking news on authors, publishers, and book-related topics
BookBrowse Book News
Page 9 of 341
The surge of print books sales continues
Apr 12 2021: Unit sales of print books rose a remarkable 29.2% in the first quarter of 2021 over the same period in 2020 at outlets that report to NPD BookScan. Though some of that gain was due to the slump in sales that occurred in mid-March last year, most of the increase was due ...
A guide to neopronouns
Apr 09 2021: A personal pronoun is a form of speech that stands in for a person or group of people. She is having opinions online; they are fighting in the comments; and, of course, as in the Prince song made famous by Sinead O'Connor, "Nothing Compares 2 U."

Nonbinary pronouns, ...
It's a no: Amazon warehouse workers vote against unionizing in historic election
Apr 09 2021: Amazon warehouse workers in Alabama will not be forming a union. The vast majority of votes cast by Amazon's workers in Bessemer, Ala., were against joining the Retail, Wholesale and Department Store Union in a stinging defeat of the union drive. The final tally showed ...
The rise and rise of Amanda Gorman
Apr 09 2021: On Wednesday, Penguin Random House announced that the hardcover version of Gorman's poem, "The Hill We Climb," with a foreword by Oprah Winfrey, enjoyed the highest first-week sales of any poetry book ever published. She is also on the cover of the May edition of Vogue ...
The battle for Tribune: Inside the campaign to find new owners for a legendary group of newspapers
Apr 05 2021: A coalition of wealthy business executives has put together an 11th-hour offer to buy the entire Tribune Publishing chain (including the Baltimore Sun and the Chicago Tribune) that a special committee of the Tribune's board said Monday "would reasonably be expected" to ...
Scholastic halts distribution of book by 'Captain Underpants' author
Mar 29 2021: A children's graphic novel by the creator of the popular "Captain Underpants" series was pulled from circulation last week by its publisher, which said that it "perpetuates passive racism."

Scholastic said last week that it had halted distribution of the book, "The ...
George R.R. Martin signs five-year, eight-figure deal for more HBO projects
Mar 29 2021: After the huge success of HBO's adaptations of his Game of Thrones books, George RR Martin has signed a deal to develop several television series for the network and its streaming arm, HBO Max.

Hollywood Reporter has revealed that the author, who won four Emmys for ...
Houghton Mifflin sells HMH Books & Media to HarperCollins
Mar 29 2021: Learning technology company Houghton Mifflin Harcourt announced Monday that it has entered into a definitive agreement to divest HMH Books & Media, its consumer publishing business, to HarperCollins Publishers, a division of News Corp. (NWSA), for a cash purchase price...
Join BookBrowse
Become a Member and discover books that entertain, engage & enlighten.
Readers Recommend
Win This Book!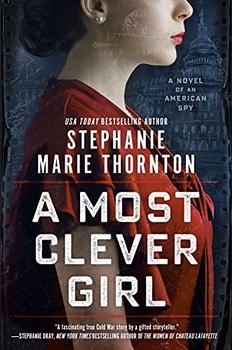 A Most Clever Girl by Stephanie Marie Thornton
A thrilling novel of love and espionage, based on the incredible true story of a Cold War double agent.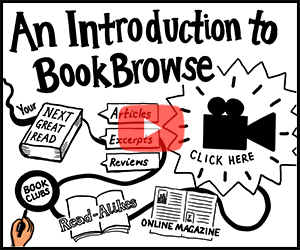 Wordplay
Solve this clue:
and be entered to win..
Books that


entertain,
engage
& enlighten


Visitors can view some of BookBrowse for free. Full access is for members only.