Breaking news on authors, publishers, and book-related topics
BookBrowse Book News
Page 9 of 330
ABA Launches 'Boxed Out' campaign in support of indie bookstores
Oct 14 2020: The American Booksellers Association is launching a campaign called "Boxed Out," aiming to emphasize to customers "the high stakes indie bookstores face this holiday season in the age of Amazon and Covid-19." Timed in part as a counterpoint to Amazon Prime Day--...
Susan Hill and Mary Berry awarded damehoods in Queen's Birthday Honours
Oct 13 2020: Novelist Susan Hill and food writer Mary Berry have been awarded damehoods in the Queen's Birthday Honours, while the National Literacy Trust's chief executive Jonathan Douglas received a CBE, and Booker winner Bernardine Evaristo, writer and translator Daniel Hahn and ...
Jim Dwyer, Pulitzer Prize-Winning Journalist, dies at 63
Oct 09 2020: Jim Dwyer, a Pulitzer Prize-winning reporter, columnist and author whose stylish journalism captured the human dramas of New York City for readers of New York Newsday, The Daily News and The New York Times for nearly four decades, died on Thursday in Manhattan from ...
Nobel Prize in Literature awarded to American poet Louise Glück
Oct 08 2020: The 2020 Nobel Prize in Literature has been awarded to the US poet Louise Glück "for her unmistakable poetic voice that with austere beauty makes individual existence universal." Glück (rhymes with click) is the first American to win the prestigious award since Bob ...
Authors N.K. Jemisin and Jacqueline Woodson receive MacArthur 'Genius' grants
Oct 07 2020: Authors N.K. Jemisin and Jacqueline Woodson are among the 21 recipients of this year's MacArthur Foundation "genius" grants--$625,000 paid out over five years to people "who show exceptional creativity in their work and the prospect for still more in the future." Shelf ...
2020 NBA finalists announced
Oct 06 2020: The National Book Foundation has announced the finalists for the 2020 National Book Awards. The winner in each category will be announced at a ceremony in New York City on November 18 at the 71st National Book Awards ceremony, which will be held exclusively online.

...
Publishers worry as ebooks fly off libraries' virtual shelves
Oct 04 2020: After the pandemic closed many libraries' physical branches this spring, checkouts of ebooks are up 52 percent from the same period last year, according to OverDrive, which partners with 50,000 libraries worldwide. Hoopla, another service that connects libraries to ...
Arthur Conan Doyle's estate sues Netflix for giving Sherlock Holmes too many feelings
Oct 02 2020: The estate of Sir Arthur Conan Doyle has sued Netflix over its film Enola Holmes, arguing that the movie's depiction of public domain character Sherlock Holmes having emotions and respecting women violates Doyle's copyright.

The Doyle estate made a similar ...
Join BookBrowse
Become a Member and discover books that entertain, engage & enlighten.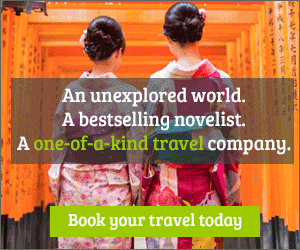 Readers Recommend
The Northern Reach
by W.S. Winslow

What is the weight of the stories we choose to tell...and the burdens of those we hide?

Reader Reviews

Smalltime
by Russell Shorto

Family secrets emerge as a best-selling author dives into the history of the mob in small-town America.

Reader Reviews
Win This Book!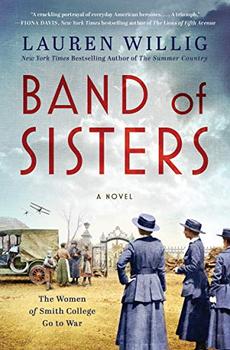 Band of Sisters
by Lauren Willig
"A crackling portrayal of everyday American heroines…A triumph."
— Fiona Davis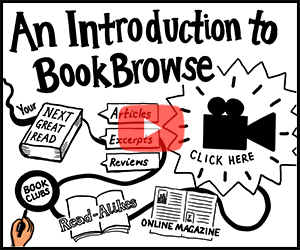 Wordplay
Solve this clue:
and be entered to win..
Books that


entertain,
engage
& enlighten


Visitors can view some of BookBrowse for free. Full access is for members only.