Breaking news on authors, publishers, and book-related topics
BookBrowse Book News
Page 9 of 248
Kit Reed (1932-2017)
Sep 27 2017: Kit Reed, "a prolific author with an astonishing range who published work consistently for almost 60 years, writing outstanding novels and stories in various genres for children, teens and adults," died September 24 aged 85.
National Book Foundation announces 5 under 35 honorees
Sep 25 2017: The National Book Foundation has announced its 2017 5 Under 35 honorees, a selection of debut fiction writers under the age of 35 whose work promises to leave a lasting impression on the literary landscape. Each author was selected by a National Book Award Winner, ...
The split infinitive
Sep 25 2017: Splitting an infinitive and starting a sentence with "so" or "like" are all habits that any self-respecting grammar pedant would abhor.

But a new study has found that conventions which prohibit such practises are so widely flouted, they have effectively become part ...
"The Hobbit's" first review
Sep 24 2017: On the 80th anniversary of the publication of The Hobbit, Lithub looks back on C. S Lewis' review of his old friend J. R. R. Tolkien's first novel:

"...For it must be understood that this is a children's book only in the sense that the first of many readings can be ...
"The Snowy Day" stamps
Sep 24 2017: On Oct. 4, the United States Postal Service will issue four stamps, part of the "Forever" series, featuring Peter, the little boy from Ezra Jack Keats's "The Snowy Day." The book was published in 1962. The next year, Martin Luther King delivered his "I Have a Dream" ...
Black Charlie was originally to be embedded in a Wonka Easter Egg
Sep 24 2017: Follow last week's revelation from Roald Dahl's widow that he initially intended the hero of his 1964 classic, Charlie and the Chocolate Factory to be black, Catherine Keyser, an associate professor of English at the University of South Carolina, provides additional ...
Mosul library hosts a book festival
Sep 24 2017: The volunteer effort to save what was left of Mosul University library after it was destroyed by IS has renewed hope for the city after more than two years of occupation.

The library once contained hundreds of thousands of ancient documents, including a ninth-century...
Ron Charles argues that Booker Prize should return to its roots as a prize just for Britain and Commonwealth authors
Sep 24 2017: Prompted by last week's announcement of the Booker Prize shortlist (Britain's most prestigious literary award), with half of the six nominees being American writers, Ron Charles expresses sadness that the award is now open to all writing in English rather than just to ...
Support BookBrowse
Become a Member and discover books that entertain, engage & enlighten!

Book Discussion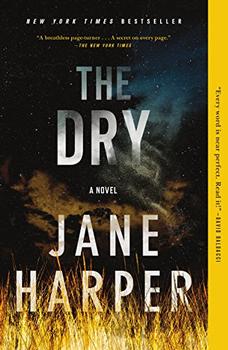 First Impressions
The Chalk Man
by C. J. Tudor

Relentlessly compelling psychological suspense. The must-read thriller debut of 2018.
Reader Reviews
Win this book!
Mothers of Sparta: A Memoir
A dazzling literary memoir with shades of Mary Karr, Anne Lamott and Jenny Lawson.
Word Play
Sorry, we do not currently have an active wordplay!
Books that


entertain,
engage
& enlighten


Visitors can view some of BookBrowse for free. Full access is for members only.