Breaking news on authors, publishers, and book-related topics
BookBrowse Book News
Page 9 of 277
James H. Billington, the librarian of Congress for nearly three decades, dies aged 89
Nov 26 2018: James H. Billington, the librarian of Congress for nearly three decades, who led the nation's treasure house of knowledge into the digital age (not without controversy) and added millions of books, films and cultural artifacts to its historic collections, including a ...
The increasing trend of novelists writing for TV
Nov 25 2018: The New York Times explores the increasingly porous borders between writing novels and writing for television:

In a world in which some of our more successful or esteemed novelists — Margaret Atwood, Gillian Flynn, George R.R. Martin, Salman Rushdie, Kevin Kwan, Neil...
Why the USA is increasingly embracing translated novels
Nov 25 2018: The Washington Post reports on why translated literature is gaining ground in the USA:

In the two disharmonious decades of the 21st century, American society has grown less homogeneous and more interactive. Americans have expanded their engagement with other cultures...
Esi Edugyan Wins Second Giller Prize for Washington Black
Nov 20 2018: Esi Edugyan was announced as the winner of the Scotiabank Giller Prize for her novel Washington Black during a televised awards banquet Monday night at the Ritz-Carlton Hotel in Toronto. The Giller is considered Canada's most prestigious literary prize.

Edugyan ...
Oxford Dictionaries designates 'toxic' its word of the year
Nov 18 2018: The Oxford Word of the Year 2018 is… toxic.

The adjective toxic is defined as 'poisonous' and first appeared in English in the mid-seventeenth century from the medieval Latin toxicus, meaning 'poisoned' or 'imbued with poison'...

The Oxford Word of the Year is a ...
First Lady memoirs, past and present
Nov 18 2018: The Washington Post looks at First Lady memoirs past and present, starting with Julia Grant:

When former first lady Julia Grant finished her memoir in 1899, with the help of one Mark Twain, she couldn't find a publisher for it.

"My book, on which I have built so ...
National Book Award Winners announced including first winner of the Translated Literature category
Nov 15 2018: The 2018 National Book Award Winners have been announced. See them all on BookBrowse including the first winner of the new Translated Literature category.
Birdwatching with Jonathan Franzen: 'Climate change isn't the only danger to birds'
Nov 14 2018: 'The two things I love most are novels and birds, and they're both in trouble,' says The Corrections author, one of the world's most famous birdwatchers, in an extensive interview in The Guardian
Readers Recommend
Greek to Me
by Mary Norris

The Comma Queen returns with a buoyant book about language, love, and the wine-dark sea.
Reader Reviews

When We Left Cuba
by Chanel Cleeton

An exhilarating historical novel from the author of Next Year in Havana, a Reese Witherspoon Book Club pick.
Reader Reviews
Book Club
Book Club Giveaway!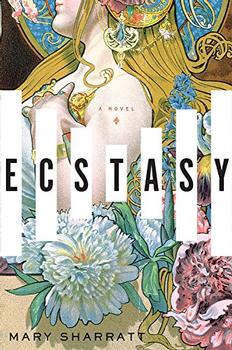 Win copies to share with friends or your book club!
Ecstasy reveals the true Alma Mahler: composer, author, daughter, mother, wife, lover, and muse.
Word Play
Solve this clue:
and be entered to win..
Books that


entertain,
engage
& enlighten


Visitors can view some of BookBrowse for free. Full access is for members only.