Breaking news on authors, publishers, and book-related topics
BookBrowse Book News
Page 9 of 308
ViacomCBS Is looking to sell Simon & Schuster
Mar 04 2020: Nearly three months to the day after the completion of the ViacomCBS merger, the mass media company has indicated its intentions to possibly sell Simon & Schuster, one of the U.S.'s Big Five publishers.
International book fairs impacted by COVID-19 coronavirus
Mar 02 2020: Although the London Book Fair says it will take place next week, since Friday, the U.S. operations of Simon & Schuster, Macmillan, HarperCollins, Hachette and Ingram have indicated that they won't attend this year. In addition, some parts of Penguin Random House U.S. ...
Tennessee becomes next state seeking public library oversight, censorship
Feb 29 2020: Following in the footsteps of Republican lawmakers in Missouri, a pair of bills aimed at public libraries are making their way through both the House and the Senate of Tennessee. Senate Bill 2896, sponsored by Senator Paul Bailey (R-Sparta), and House Bill 2721, ...
Clive Cussler dies aged 88
Feb 26 2020: Clive Cussler, the US author of the popular Dirk Pitt novels, has died at the age of 88. He wrote 25 books in the adventure series and sold more than 100 million copies of his novels in total.

Writing on Twitter, Cussler's wife said: "It is with a heavy heart that I ...
China sentences Swedish bookseller to 10 years in prison
Feb 26 2020: A court in eastern China has sentenced a Swedish bookseller who took a skeptical look at the ruling Communist Party to 10 years in prison for "illegally providing intelligence overseas," in a further sign of Beijing's hard line toward its critics.

Gui Minhai first ...
Bologna Book Fair Postponed Because of COVID-19
Feb 24 2020: Because of the spread of the COVID-19 coronavirus to Italy, the Bologna Book Fair has been postponed from late March to early May. The Taipei Book Exhibition, which was to have been held in early February is now scheduled for May. The London Book Fair, which starts in ...
A billion-dollar scandal turns the 'King of Manuscripts' into the 'Madoff of France'
Feb 21 2020: A November sale of literary items belonging to the now-defunct French company Aristophil generated $4.2 million, which is a tiny fraction of the price paid by the many investors who purchased shares in these documents through what is being described as a literary Ponzi ...
Bestselling young adult authors are aiming at older readers
Feb 20 2020: Veronica Roth, Tochi Onyebuchi and Sarah J. Maas are among several writers popular with young people who have books out this year intended for older readers. Some have never written for adults, while others move freely among teens and older readers. All are navigating ...
Support BookBrowse
Become a Member and discover books that entertain, engage & enlighten.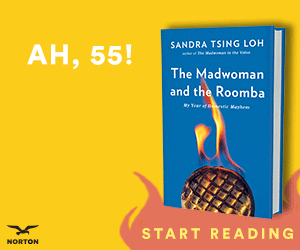 Readers Recommend
The Prisoner's Wife
by Maggie Brookes

Inspired by the true story of a courageous young woman who enters a Nazi POW camp to be with the man she loves.
Reader Reviews
Book Club Discussion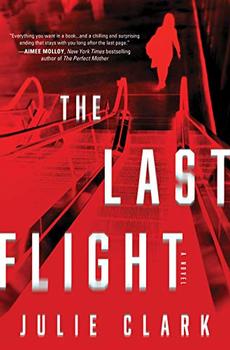 Win this book!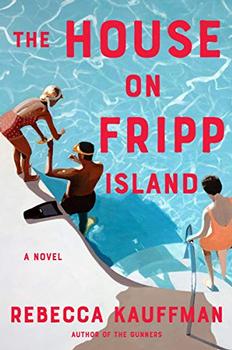 The House on Fripp Island
by Rebecca Kauffman
A taut, page-turning novel of secrets and strife.
Wordplay
Solve this clue:
and be entered to win..
Books that


entertain,
engage
& enlighten


Visitors can view some of BookBrowse for free. Full access is for members only.