Breaking news on authors, publishers, and book-related topics
BookBrowse Book News
Page 9 of 235
Kelly Barnhill wins Newbery
Jan 23 2017: The American Library Association (ALA) today announced their annual awards for the top books, video and audio books for children and young adults - including the Caldecott, Coretta Scott King, Newbery and Printz awards - at its Midwinter Meeting in Atlanta, Georgia.

...
Author sued for publishing unauthorized children's versions of classic works
Jan 20 2017: Fredrik Colting, who was sued by J. D. Salinger's estate several years ago for publishing an unauthorized sequel to "The Catcher in the Rye," is now being sued by four literary estates, representing Arthur C. Clarke, Jack Kerouac, Truman Capote and Ernest Hemingway. In ...
Every book Barack Obama has recommended during his presidency
Jan 18 2017: Entertainment Weekly have collated a list of all the books Barack Obama has publicly recommended these past eight years.
President Obama talks about what books mean to him
Jan 16 2017: In a wide ranging interview with Michiko Kakutani, the chief book critic for The New York Times, Barack Obama talks about books and what they mean to him.
'Exorcist' author William Peter Blatty dies at 89
Jan 13 2017: Novelist and filmmaker William Peter Blatty, a former Jesuit school valedictorian who conjured a tale of demonic possession and gave millions the fright of their lives with the bestselling novel and Oscar-winning movie "The Exorcist," has died. He was 89.
Amazon confirms plans to open store in Manhattan
Jan 05 2017: Amazon has confirmed plans to open its first New York City bookstore this spring in Manhattan's Time Warner Center. The Wall Street Journal reported that the 4,000-square-foot operation will be in the Shops at Columbus Circle on the edge of Central Park.
Costa Book Award Winners announced
Jan 04 2017: The winners have been announced for the five Costa Book Awards. These five now form the shortlist for the Costa Book of the Year prize which will be announced January 31:

Novel: Days Without End by Sebastian Barry (publishes in US on Jan 27)
First ...
Richard Adams, author of Watership Down, dies aged 96
Dec 28 2016: Richard Adams, the British novelist who became one of the world's best-selling authors with his first book, "Watership Down," a tale of rabbits whose adventures in a pastoral realm of epic perils explored Homeric themes of exile, courage and survival, died on Saturday. ...
Support BookBrowse
Become a Member and discover books that entertain, engage & enlighten!
Editor's Choice
The Noise of Time
by Julian Barnes Confession: I do two terrible – some say unforgivable – things while reading a book. First...

Smoke
by Dan Vyleta In Dan Vyleta's universe, set in an alternate Victorian England, people engaging in sinful thought ...

Golden Hill
by Francis Spufford Spufford brings American history to raucous life through the story of Mr. Richard Smith, a ...
Win this book!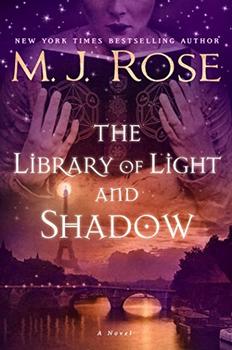 The Library of Light and Shadow by M.J. Rose
"Possibly her best yet. A sensuous, sumptuous, and spellbinding novel." - Kirkus Reviews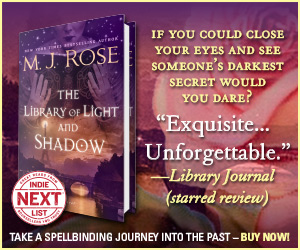 First Impressions
The Almost Sisters
by Joshilyn Jackson

A powerful, emotionally resonant novel of the South.
Reader Reviews
Word Play
Solve this clue:
and be entered to win..
Book Discussion
Books that


entertain,
engage
& enlighten


Visitors can view some of BookBrowse for free. Full access is for members only.