Breaking news on authors, publishers, and book-related topics
BookBrowse Book News
Page 5 of 329
PRH purchase of S&S draws objections
Nov 30 2020: Following the announcement that Penguin Random House parent company Bertelsmann won the bidding war for Simon & Schuster with a $2.2 billion offer, members of the book business and related organizations have begun to weigh in.

In a statement on Wednesday, the Authors...
Canadian-owned publishers oppose PRH buying S&S
Nov 30 2020: The Association of Canadian Publishers is opposing Penguin Random House's acquisition of Simon & Schuster. The ACP, which represents approximately 115 small to medium-sized English-language Canadian publishers, published a letter last week calling on the Canadian ...
PG Wodehouse: Why India still holds a flame for the English author
Nov 29 2020: PG Wodehouse, creator of Jeeves and Bertie Wooster, was the most English novelist imaginable. His comic world was old-fashioned well before he died 45 years ago - crammed with disapproving aunts in hats, eccentric aristocrats and wealthy young men about town getting ...
A Dog Pissing at the Edge of a Path wins 42nd Diagram Prize
Nov 27 2020: In a history-making triumph for its Canadian author and publisher, A Dog Pissing at the Edge of a Path: Animal Metaphors in Eastern Indonesian Society has won the 42nd annual Bookseller/Diagram Prize for Oddest Book Title of the Year.

The result means a first-ever ...
Penguin Random House is buying Simon & Schuster. That's bad for readers
Nov 27 2020: It's a small world after all. And if we don't speak up, it will become smaller.

Penguin Random House, already the largest trade publisher in the country, has announced plans to buy Simon & Schuster from ViacomCBS for about $2 billion. If the deal goes through, the ...
Costa Awards short list announced.
Nov 25 2020: Shortlists in five categories have been announced for the 2020 Costa Book Awards, recognizing some of the most enjoyable books published in the last year by authors living in the U.K. and Ireland. This year's shortlists feature 10 debuts, four previously shortlisted ...
Beatles biography 'One Two Three Four' wins Baillie Gifford prize
Nov 25 2020: Craig Brown has won the Baillie Gifford prize, the UK's top award for nonfiction, for One Two Three Four: The Beatles in Time, a take on the band that judges said had "reinvented the art of biography".

A mix of history, diaries, autobiography, fan letters, interviews...
Penguin Random House to buy Simon & Schuster
Nov 25 2020: Bertelsmann, owner of Penguin Random House, is buying Simon & Schuster from ViacomCBS and will make it part of PRH, the company announced. The deal should close in the second half of next year, subject to the usual closing procedures as well as regulatory approval. The ...
Join BookBrowse
Become a Member and discover books that entertain, engage & enlighten.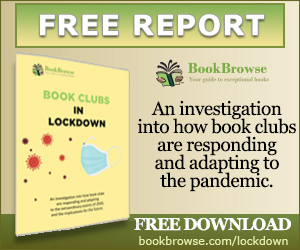 Readers Recommend
Black Widows
by Cate Quinn

A brilliant joyride in the company of three sister-wives with nothing in common except their dead husband.

Reader Reviews
Win This Book!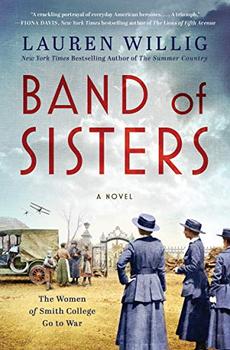 Band of Sisters
by Lauren Willig
"A crackling portrayal of everyday American heroines…A triumph."
— Fiona Davis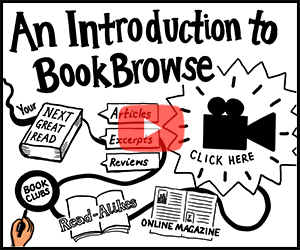 Wordplay
Solve this clue:
and be entered to win..
Books that


entertain,
engage
& enlighten


Visitors can view some of BookBrowse for free. Full access is for members only.