Breaking news on authors, publishers, and book-related topics
BookBrowse Book News
Page 5 of 320
O, The Oprah Magazine ends regular print editions in favor of greater digital presence
Jul 31 2020: In a July 29 statement Hearst announced that the last regular edition of "O, The Oprah Magazine" would be December. Instead it will focus on OprahMag.com which launched in 2018.

According to Kristen O'Hara, chief business officer of Hearst Magazines, "there will be a...
Book sales in France up 29% year on year since lockdown eased
Jul 30 2020: Sales by French independent booksellers rose by 29% year on year between May 12--the day after France began its gradual easing of the lockdown--and July 12, according to the French Booksellers Association (Syndicat de la Librairie Française).

Vincent Montagne, ...
The 2020 Booker Prize longlist announced
Jul 28 2020: The longlist (known as 'The Booker Dozen') for The 2020 Booker Prize is announced today.

The list was chosen from 162 novels published in the UK or Ireland between October 2019 and September 2020. The Booker Prize for Fiction is open to writers of any nationality, ...
Four-year-old lands book deal for his 'astonishing' poetry
Jul 22 2020: Keats's first book of poetry was published when he was 21; Mary Shelley was 18 when she started writing Frankenstein. But both of their youthful achievements are dwarfed by the newest star in the UK's poetry firmament: four-year-old Nadim Shamma-Sourgen, who has just ...
Bookstore sales fell 60% in May
Jul 17 2020: In the third month of data reflecting public health measures taken to fight the Covid-19 pandemic, including the closure of many stores, sales at bookstores in May dropped 59.9%, to $271 million, compared to May 2019, according to preliminary Census Bureau estimates. In...
Library supporters urge action on bill to provide relief funding for public libraries
Jul 17 2020: With three weeks before Congress breaks for its scheduled August recess, library supporters are ramping up their efforts to ensure that public libraries are included in a second round of coronavirus relief, urging librarians and library users to go to bat for the ...
Obituary: Joanna Cole, author of The Magic School Bus
Jul 16 2020: Prolific, award-winning children's book author Joanna Cole, widely recognized for her nonfiction, and especially for being the creator of Ms. Frizzle, the intrepid and enthusiastic captain of the wildly popular Magic School Bus series, died on July 12 of idiopathic ...
Colson Whitehead awarded 2020 Library of Congress Prize for American Fiction
Jul 14 2020: Librarian of Congress Carla Hayden announced on Monday that Colson Whitehead, author of the Pulitzer Prize-winning novels The Nickel Boys and The Underground Railroad, will receive the Library of Congress Prize for American Fiction during the 2020 Library of Congress ...
Support BookBrowse
Become a Member and discover books that entertain, engage & enlighten.
Readers Recommend
Piranesi
by Susanna Clarke

A new novel from the NY Times bestselling author of Jonathan Strange & Mr Norrell.
Reader Reviews
Book Club Discussion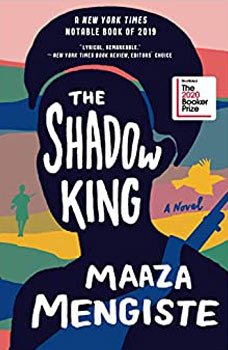 Win this book!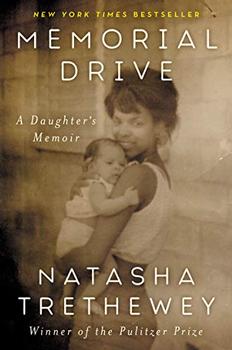 Memorial Drive
by Natasha Trethewey
The moving, intimate story of a poet coming into her own in the wake of tragedy.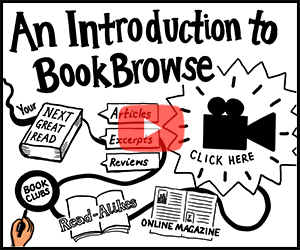 Wordplay
Solve this clue:
and be entered to win..
Books that


entertain,
engage
& enlighten


Visitors can view some of BookBrowse for free. Full access is for members only.