Breaking news on authors, publishers, and book-related topics
BookBrowse Book News
Page 5 of 315
April bookstore sales tumbled 65%
Jun 16 2020: Bookstore sales took an unprecedented plunge in April, tumbling 65.3% compared to April 2019, according to preliminary estimates released by the U.S. Census Bureau.

April sales fell a total of $412 million from 2019, dropping to an anemic $219 million. In March, ...
California, Washington State join in investigations of Amazon
Jun 15 2020: California and Washington State have joined federal authorities and the European Union in examining certain Amazon business practices, particularly Amazon Marketplace. The new state probes are what the New York Times called "a signal that scrutiny of the company is ...
L.L. McKinney announces Juneteenth Book Festival
Jun 15 2020: L.L. McKinney, the author who developed the #PublishingPaidMe hashtag campaign earlier this month, has announced the Juneteenth Book Festival, which will take place on Friday, June 19. The event is being co-organized by Saraciea Fennell, a book publicist and founder of ...
Poetry Foundation responds to criticism, pledges action
Jun 15 2020: The staff and board of directors of the Poetry Foundation have published an open letter to Foundation membership in response to an ongoing controversy at the organization sparked by an open letter sent to the Foundation last week by a group of its fellows and ...
Over half of NBCC board resign in fallout over leaked emails regarding race and privacy
Jun 15 2020: The turmoil that roiled the National Book Critics Circle, one of publishing's pre-eminent awards bodies and institutions, last week continued throughout the weekend and into Monday morning as concerns over matters of race and privacy continue to split the organization's...
Publishing industry responds to BLM
Jun 12 2020: In his always interesting weekly "Book Club" newsletter, Washington Post book critic Ron Charles provides a roundup of some of the ways the publishing industry is responding to Black Lives Matter.
The Internet Archive will end its program for free e-books
Jun 12 2020: Internet Archive is ending its program of offering free, unrestricted copies of e-books because of a lawsuit from publishers, which said lending out books without compensation for authors or publishing houses was "willful mass copyright infringement." ...

... The ...
National Endowment for the Arts awards $1.4 million to literary organizations
Jun 11 2020: The National Endowment for the Arts (NEA) announced $84 million in grants for 1,144 projects, including 62 for literary arts organizations, worth a total of $1.4 million.

The NEA noted that while applications for these grants were submitted during the summer of 2019,...
Support BookBrowse
Become a Member and discover books that entertain, engage & enlighten.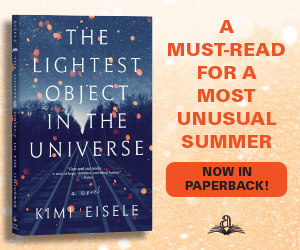 Readers Recommend
The Voyage of the Morning Light
by Marina Endicott

A sweeping novel set aboard a merchant ship sailing through the South Pacific in 1912.
Reader Reviews
Book Club Discussion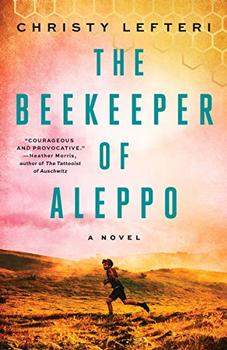 Book Club Giveaway!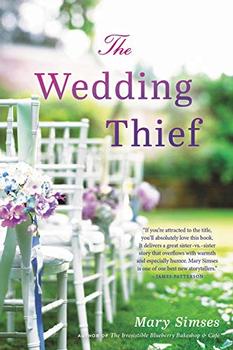 The Wedding Thief
by Mary Simses
Funny, soulful, and as sweet as buttercream, The Wedding Thief is the perfect summer read.
Wordplay
Solve this clue:
and be entered to win..
Books that


entertain,
engage
& enlighten


Visitors can view some of BookBrowse for free. Full access is for members only.