Breaking news on authors, publishers, and book-related topics
BookBrowse Book News
Page 5 of 248
Pirated ebooks threaten the future of book series
Nov 12 2017: With 4 million or 17% of all online ebooks being pirated, novelists including Maggie Stiefvater and Samantha Shannon say theft by fans puts their books at risk.
Playwright Tom Stoppard wins lifetime achievement award
Nov 12 2017: The playwright Tom Stoppard has won the David Cohen prize for a lifetime's achievement in literature, hailed as a "giant of 20th-century British drama" with an "outstanding and enduring body of unfailingly creative, innovative and brilliant work."
Is reading in bed a thing of the past?
Nov 10 2017: Howard Jacobson in the Guardian asks how many of us still read a book in bed?
Does anybody know what a bestseller is?
Nov 07 2017: Publishers Weekly reports on the proliferation of bestseller lists and asks "when nearly any title can be called a bestseller, does becoming a bestseller still matter?"
Book World to close All 45 stores across the Midwest
Nov 01 2017: Wisconsin-based Book World Inc. has announced that it is closing all bookstores in its Book World chain that operates 45 outlets across the Midwest. In a letter to its business partners and vendors as well as in a release sent to media, Book World said that liquidation ...
HBO and Penguin Press cancel "Game Change" over Halperin's alleged sexual harassment
Oct 27 2017: The 2016 edition of "Game Change," the most lucrative franchise in political journalism, appears doomed as Penguin Press canceled the much-anticipated book and HBO dropped the movie version in response to five women accusing co-writer Mark Halperin of sexual harassment ...
Did Salinger write more books? And if so, will they ever be published?
Oct 25 2017: The New York Times explores the claim made in a 2013 documentary (and a related book) that the reclusive author J. D. Salinger not only continued writing, but also left detailed notes to his trust about releasing the materials between 2015 and 2020.
Self-Published ISBNs Hit 786,935 in 2016
Oct 20 2017: A new report issued by Bowker found that a total of 786,935 ISBNs were issued to self-published authors in 2016, an 8.2% increase over 2015. According to the report, ISBNs for print books rose 11.3% to 638,624 titles, while e-book ISBNs for self-publishers fell 3.2% to ...
Support BookBrowse
Become a Member and discover books that entertain, engage & enlighten!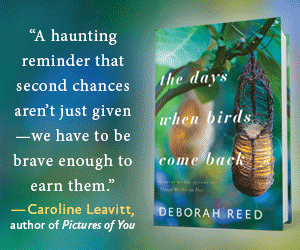 Book Discussion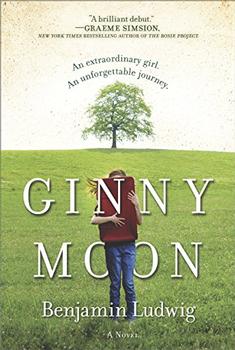 First Impressions
The Days When Birds Come Back
by Deborah Reed

A graceful testament to endurance, rebuilding, and the possibilities of coming home.
Reader Reviews
Win this book!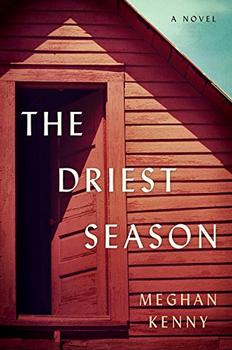 Win One of 50 Copies of This Exceptional Debut!
A deeply affecting story of loss, heartache, and—finally—hope.
Word Play
Solve this clue:
and be entered to win..
Books that


entertain,
engage
& enlighten


Visitors can view some of BookBrowse for free. Full access is for members only.