Breaking news on authors, publishers, and book-related topics
BookBrowse Book News
Page 8 of 329
At this bookstore in Taiwan, visitors shop in the dark
Oct 26 2020: Remember when you used to sneak a flashlight under the covers so you could read a book after bedtime? A bookshop in Taiwan promises you a similar experience. Wuguan Books is located in Kaohsiung's Pier-2 Art Center, a warehouse-turned-creative hub in Taiwan's second-...
Why lockdown was the plot twist that libraries needed
Oct 26 2020: In an opinion piece in the Guardian, the head of Suffolk Libraries in the East of England explains "why lockdown was the plot twist that libraries needed."

...It is often said librarians suffer from a marketing issue. This is a profession hardwired not to boast about...
New York's Strand bookstore appeals for help
Oct 24 2020: The Strand Bookstore, a landmark of literary New York, is in serious trouble, appealing for customers to help it stave off closure amid the coronavirus pandemic.

"We've survived just about everything for 93 years," proprietor Nancy Bass-Wyden said in a statement, of ...
August bookstore sales dropped 31%
Oct 16 2020: Bookstore sales tumbled 30.7% in August compared to one year ago, according to preliminary estimates released by the U.S. Census Bureau. Sales fell to $754 million compared to $1.09 billion in August 2019... This drop was in marked contrast with the entire retail ...
Ava DuVernay to write, direct and produce 'Caste' film adaptation at Netflix
Oct 16 2020: After the success of her documentary "13th" and miniseries "When They See Us," Ava DuVernay has set her first feature film at Netflix.

The Oscar-nominated filmmaker will write, direct and produce the feature adaptation of Isabel Wilkerson's critically-acclaimed book ...
ABA Launches 'Boxed Out' campaign in support of indie bookstores
Oct 14 2020: The American Booksellers Association is launching a campaign called "Boxed Out," aiming to emphasize to customers "the high stakes indie bookstores face this holiday season in the age of Amazon and Covid-19." Timed in part as a counterpoint to Amazon Prime Day--...
Susan Hill and Mary Berry awarded damehoods in Queen's Birthday Honours
Oct 13 2020: Novelist Susan Hill and food writer Mary Berry have been awarded damehoods in the Queen's Birthday Honours, while the National Literacy Trust's chief executive Jonathan Douglas received a CBE, and Booker winner Bernardine Evaristo, writer and translator Daniel Hahn and ...
Jim Dwyer, Pulitzer Prize-Winning Journalist, dies at 63
Oct 09 2020: Jim Dwyer, a Pulitzer Prize-winning reporter, columnist and author whose stylish journalism captured the human dramas of New York City for readers of New York Newsday, The Daily News and The New York Times for nearly four decades, died on Thursday in Manhattan from ...
Join BookBrowse
Become a Member and discover books that entertain, engage & enlighten.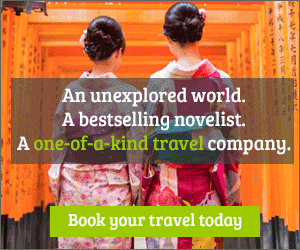 Readers Recommend
Smalltime
by Russell Shorto

Family secrets emerge as a best-selling author dives into the history of the mob in small-town America.

Reader Reviews

The Northern Reach
by W.S. Winslow

A heart-wrenching first novel about the power of place and family ties, the stories we tell and the burden of those we hide.

Reader Reviews
Win This Book!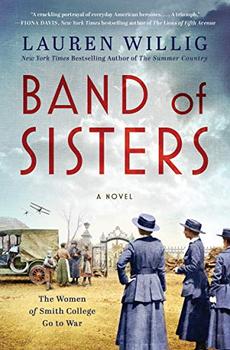 Band of Sisters
by Lauren Willig
"A crackling portrayal of everyday American heroines…A triumph."
— Fiona Davis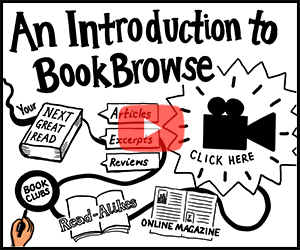 Wordplay
Solve this clue:
and be entered to win..
Books that


entertain,
engage
& enlighten


Visitors can view some of BookBrowse for free. Full access is for members only.