Breaking news on authors, publishers, and book-related topics
BookBrowse Book News
Page 8 of 224
'Harry Potter and the Cursed Child' play will be published as a "special rehearsal edition" book
Feb 10 2016: Harry Potter and the Cursed Child, a play, written by Jack Thorne based on an original story by J.K. Rowling, Thorne, and John Tiffany, catches up with Harry Potter 19 years after the Harry Potter series. Potter is now a husband, father of three, and an overworked ...
Five missing Hong Kong booksellers confirmed as being detained by Chinese government
Feb 09 2016: The five employees of a Hong Kong publishing company who have disappeared over the last few months have been confirmed as being detained by the Chinese government in mainland China. Their abductions were possibly prompted by the upcoming release of Xi Jinping and His ...
Amazon may open about a dozen new stores
Feb 03 2016: An offhand comment yesterday by the CEO of a real estate investment trust that owns and manages 120 shopping malls around the country, threw the book business into a frenzy and caused B&N's share price to drop. In a conference call with investors Sandeep Mathrani, CEO ...
New Beatrix Potter book discovered
Jan 26 2016: A new story written by Beatrix Potter more than 100 years ago, is to be published for the first time.

The Tale of Kitty-in-Boots was rediscovered by publisher Jo Hanks after she found a reference to it in an out-of-print Potter biography. Three manuscripts were ...
2015 Costa Awards announced
Jan 26 2016: The 2015 Costa award winners were announced today. The winners are:

Costa Book of The Year: The Lie Tree by Frances Hardinge
Costa First Novel Award: The Loney by Andrew Michael Hurley
Costa Novel Award: A God In Ruins by Kate Atkinson
Biography Award: Invention ...
Report shows impact of Amazon on local USA communities
Jan 26 2016: One of the most well-attended and discussed sessions at yesterday's publishing industry Winter Institute featured the release of a new Civic Economics-ABA study called The Fiscal and Land Use Impacts of Online Retail, which aims to demonstrate the effects of the growth ...
Five Employees of Hong Kong Publishing Companies Missing
Jan 13 2016: A Hong Kong publishing house has allegedly suspended its plans to print a book critical of Chinese president Xi Jinping, fearing retribution from mainland authorities after 5 employees of a different publishing house, Mighty Current, who have disappeared - four in ...
Penguin Random House sells Author Solutions
Jan 06 2016: Penguin Random House has sold its self-publishing division Author Solutions to an affiliate of Najafi Companies, an international private investment firm that in 2011 had emerged as a potential buyer of Borders Group before withdrawing its bid and from 2008 to 2013, ...
One-Month Free Membership
Editor's Choice
Here I Am
by Jonathan Safran Foer With almost all the accoutrements of upper middle-class suburban life, Julia and Jacob Bloch fit the...

Harmony
by Carolyn Parkhurst In previous novels such as The Dogs of Babel and Lost and Found, Carolyn Parkhurst has shown herself...

Commonwealth
by Ann Patchett Opening Ann Patchett's novel Commonwealth about two semi-functional mid-late 20th Century ...
First Impressions
Darling Days
by iO Tillett Wright

A devastatingly powerful memoir of one young woman's extraordinary coming of age.

The Tea Planter's Wife
by Dinah Jefferies

An utterly engrossing, compulsive page-turner set in 1920s Ceylon.
Book Discussions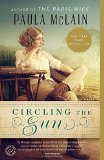 Win this book!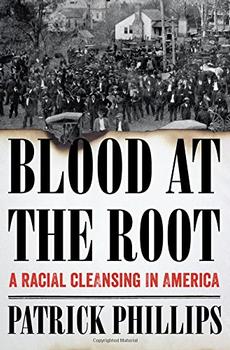 Blood at the Root
"A gripping, timely, and important examination of American racism."
- PW Starred Review
Word Play
Solve this clue:
and be entered to win..
Books that


entertain,
engage
& enlighten


Visitors can view some of BookBrowse for free. Full access is for members only.