Breaking news on authors, publishers, and book-related topics
BookBrowse Book News
Page 8 of 248
Kazuo Ishiguro talks to the BBC about his first response to winning the Nobel Prize for Literature
Oct 05 2017: British writer Kazuo Ishiguro has won the 2017 Nobel Prize for Literature.

The novelist was praised by the Swedish Academy as a writer "who, in novels of great emotional force, has uncovered the abyss beneath our illusory sense of connection with the world".

The ...
Cynan Jones wins BBC National Short Story Award
Oct 04 2017: Welsh writer Cynan Jones has won the £15,000 BBC National Short Story Award with BookTrust for his "tenderly devastating exploration of the body".

The novelist and scriptwriter beat four other nominated writers including three of Granta's Best of Young British ...
European Union hits Amazon with "huge bill over back taxes"
Oct 04 2017: Amazon must pay €250m in back taxes after the European Commission judged the company had enjoyed tax benefits in Luxembourg which were illegal under EU state aid rules.

The EC member in charge of competition, Margarethe Vestager, said in a press conference this ...
'In 2017, censorship comes from an outraged public'
Oct 01 2017: The Guardian looks at the worrying trend of popular pressure forcing children's books off shelves, particularly in the USA.

"In 2017, we can read what we like but there is a different kind of censorship in operation, not coming from the state but from an outraged ...
Dan Brown talks about his new book, and offers a tour of his house
Oct 01 2017: Dan Brown takes Sarah Lyall on a tour of his house and talks about his eighth book (and fifth starring Robert Langdon), Origin, publishing Oct 3; and in particular why he includes chunks of expository information into the narrative of all his books. In the case of ...
The Big Titles U.S. Agencies Will be Selling at the Frankfurt Book Fair
Oct 01 2017: Publishers Weekly looks at the big titles that American agents will be talking up in the rights center at the upcoming Frankfurt Book Fair including the debut novel from Sopranos' actor Michael Imperioli, a memoir by filmaker David Lynch, an update on Cinderella, and a ...
Why UK and US book jackets are often so different?
Oct 01 2017: The Guardian looks at the question that puzzles many readers: Why are books published with different covers in different countries, even those that share the same language such as the UK and USA?

According to jacket designer, Stuart Bache: "The gulf between British ...
Librarian rejects Melania Trump's book donation
Sep 29 2017: A school librarian has declared that she would not like a selection of Dr Seuss classics here, there or anywhere, after refusing books donated by Melania Trump.

Trump had sent a collection of ten Seuss books, including The Cat in the Hat and Green Eggs and Ham, to ...
Support BookBrowse
Become a Member and discover books that entertain, engage & enlighten!

Book Discussion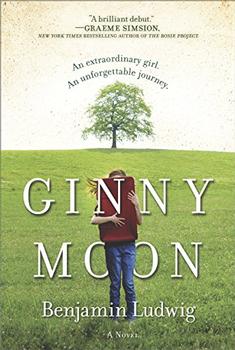 First Impressions
The Chalk Man
by C. J. Tudor

Relentlessly compelling psychological suspense. The must-read thriller debut of 2018.
Reader Reviews
Win this book!
Mothers of Sparta: A Memoir
A dazzling literary memoir with shades of Mary Karr, Anne Lamott and Jenny Lawson.
Word Play
Solve this clue:
and be entered to win..
Books that


entertain,
engage
& enlighten


Visitors can view some of BookBrowse for free. Full access is for members only.