Breaking news on authors, publishers, and book-related topics
BookBrowse Book News
Page 8 of 344
Less than 1% of UK high school students study a book by a writer of color, and only 7% study a book by a woman
Jun 29 2021: Research commissioned by Penguin Random House has revealed only 0.7% of English Literature GCSE students in England study a book by a writer of color while only 7% study a book by a woman.

English students generally study for their GCSEs in Years 10 and 11, ...
Obituary: Patricia Reilly Giff
Jun 24 2021: Patricia Reilly Giff, two-time Newbery Honor winner and the author more than 100 books for children, died on June 22 at age 86.

Her work included the Kids of the Polk Street School books, the Friends and Amigos books, and the Polka Dot Private Eye books. Several of...
Bipartisan bills aim to rein in Amazon & other big tech companies
Jun 14 2021: On Friday, a bipartisan group of lawmakers in the House of Representatives introduced five bills that aim to rein in Big Tech companies--Amazon, Google, Facebook and Apple. The moves parallel efforts by the European Union to regulate Big Tech more, and seem to be one of...
Pulitzer Awards honor books highlighting the experience of people of color
Jun 12 2021: This year's Pulitzer Prize Awards honor five books spotlighting the experiences of people of color in the United States. See them on BookBrowse.
Senator Klobuchar advocates against Amazon, other monopolies
Jun 09 2021: Minnesota senator Amy Klobuchar continued to make the case for stepping up antitrust actions yesterday, appearing in a webinar sponsored by the American Booksellers Association and Small Business Rising, a coalition of independent businesses advocating against ...
Sales of adult fiction books stay on fire
Jun 04 2021: Unit sales of print books rose 11.6% last week over the week ended May 30, 2020, at outlets that report to NPD BookScan; and through the first five months of 2021, sales were up 22% over the comparable period in 2020.

The adult fiction category had another big week, ...
Eric Carle, author of "The Very Hungry Caterpillar," dies at 91
May 27 2021: Eric Carle, the artist and author of more than 70 books, died on Sunday at his summer studio in Northampton, Mass. He was 91.

The Very Hungry Caterpillar, Mr. Carle's best-known book, has sold more than 55 million copies around the world since it was first published ...
U.S. Book Show: Why America needs libraries now more than ever
May 26 2021: In a May 25 keynote on the opening day of the U.S. Book Show, sociologist Eric Klinenberg, author of the bestselling book Palaces for the People: How Social Infrastructure Can Help Fight Inequality, Polarization, and the Decline of Civic Life thanked librarians for ...
Join BookBrowse
Become a Member and discover books that entertain, engage & enlighten.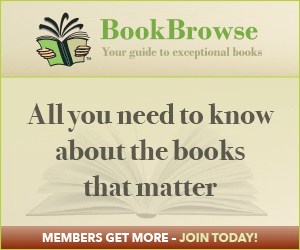 Readers Recommend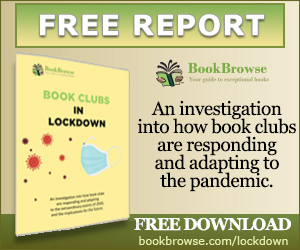 Win This Book!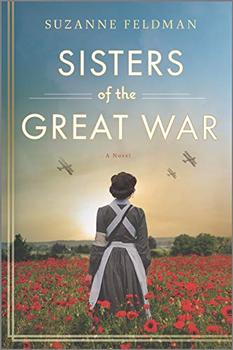 Sisters of the Great War by Suzanne Feldman
A powerful novel of two unconventional American sisters who volunteer at the front during World War I.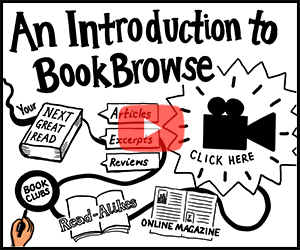 Wordplay
Solve this clue:
and be entered to win..
Books that


entertain,
engage
& enlighten


Visitors can view some of BookBrowse for free. Full access is for members only.