Breaking news on authors, publishers, and book-related topics
BookBrowse Book News
Page 8 of 304
Romance novelist Johanna Lindsey dies, aged 67
Jan 14 2020: Bestselling romance novelist Johanna Lindsey, whose debut title, Captive Pride was released in 1977, died in October aged 67 (her family only recently made the news public). She published around 55 novels, selling at least 60 million copies worldwide. Her last novel, ...
New York Public Library's most checked-out books say a lot about what we read and why
Jan 13 2020: The New York Public Library has just released the titles of the 10 most checked-out books in its 125-year history. Bestsellers may offer a snapshot of passing fads, but this remarkable list compiled from more than a century of circulation data is like a literary ...
NBCC Awards Finalists Announced
Jan 13 2020: The National Book Critics Circle has announced 30 finalists in six categories––autobiography, biography, criticism, fiction, nonfiction, and poetry––for the annual National Book Critic Circle Awards.
Ram Dass, Proponent of LSD Turned New Age Guru, Dies at 88
Jan 13 2020: Baba Ram Dass, who epitomized the 1960s of legend by popularizing psychedelic drugs with Timothy Leary, a fellow Harvard academic, before finding spiritual inspiration in India, died on Sunday at his home on Maui, Hawaii. He was 88.

Having returned from India as a ...
Don Winslow and Stephen King offer $200,000 if White House holds a press briefing
Jan 10 2020: Bestselling novelists Stephen King and Don Winslow have offered to donate $200,000 to a children's hospital if the White House press secretary, Stephanie Grisham, will hold a press conference.

White House press briefings used to be a regular affair, but the last one ...
Words of the Year: A Decade in Review
Jan 10 2020: Merriam-Webster have published a summary of their Words of the Year for the 2010s, with each year's top word and a runner-up (in brackets). As a group, they tell us a lot about what was on our minds during the second decade of the 21st century.

2010: Austerity (...
Jonathan Coe and Sara Collins win Costas
Jan 07 2020: The 2019 Costa Book Award winners were announced yesterday. The novel goes to Jonathan Coe's Middle England, a scathingly comic portrayal of the social and family divisions that bedevil Brexit Britain. Debut novel goes to The Confessions of Frannie Langton, a Gothic ...
Elizabeth Wurtzel, journalist and author of Prozac Nation, dead at 52
Jan 07 2020: Elizabeth Wurtzel, the journalist and author who chronicled her life with depression in the bestselling memoir Prozac Nation, has died at the age of 52. Writer David Samuels, Wurtzel's friend since childhood, told the New York Times that Wurtzel had died in New York ...
Support BookBrowse
Become a Member and discover books that entertain, engage & enlighten.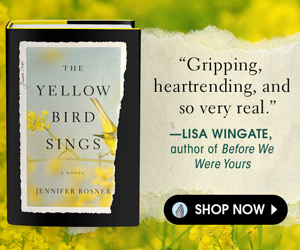 Readers Recommend
Miss Austen
by Gill Hornby

A witty, poignant novel about Cassandra Austen and her famous sister, Jane.
Reader Reviews

Afterlife
by Julia Alvarez

"A gorgeously intimate portrait of...hope in the face of personal grief."
-- O, The Oprah Magazine
Reader Reviews
Book Club Discussion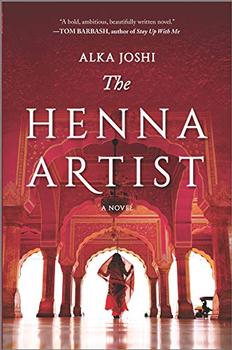 Win this book!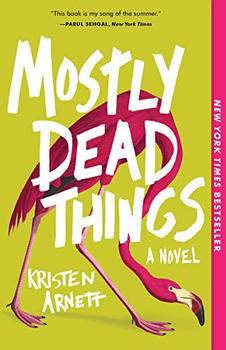 Mostly Dead Things
by Kristen Arnett
"Hilarious, deeply morbid, and full of heart."
- BuzzFeed
Wordplay
Solve this clue:
and be entered to win..
Books that


entertain,
engage
& enlighten


Visitors can view some of BookBrowse for free. Full access is for members only.