Breaking news on authors, publishers, and book-related topics
BookBrowse Book News
Page 8 of 325
Marilyn Chin win Ruth Lilly Poetry Prize
Aug 28 2020: The Poetry Foundation has announced Marilyn Chin as the winner of the 2020 Ruth Lilly Poetry Prize. This award honors a living US poet with $100,000 in recognition of their outstanding lifetime achievement. It is one of the most prestigious awards given to American ...
Dev Patel heads ensemble cast in new 'David Copperfield'
Aug 28 2020: According to The Washington Post, The Personal History of David Copperfield is a supremely effective ensemble piece, stuffed to bursting with brilliant supporting performances by Hugh Laurie, Peter Capaldi, Tilda Swinton, Ben Whishaw, Rosalind Eleazar and Benedict Wong....
Kwame Dawes to take over as editor of American Life in Poetry
Aug 28 2020: Kwame Dawes has been named the new editor of American Life in Poetry, a free weekly column that appears in hundreds of publications and thousands of online newsletters. Dawes, who was born in Ghana, is the author of 20 books of poetry, most recently City of Bones: A ...
Powell's will no longer sell on Amazon Marketplace
Aug 28 2020: Saturday Aug 29 is Independent Bookstore Day, and Powell's, the renowned indie bookstore in Portland, Oregon, is marking the day in a unique way. To affirm its commitment to customers, the community and fellow bookstores, it is no longer going to sell through Amazon ...
Trump's plot to skew election by undermining the post office also risks crippling bookstores
Aug 28 2020: Donald Trump's plot to skew the upcoming election by wrecking the Post Office could also cripple the nation's bookstores. Danny Caine, owner of Raven Book Store in Lawrence, Kan., is raising the alarm. He just published a pamphlet called "Save the USPS," which he ...
Marieke Lucas Rijneveld wins International Booker for The Discomfort of Evening
Aug 26 2020: The 29-year-old Dutch author Marieke Lucas Rijneveld has become the youngest author ever to win the International Booker prize, taking the award for their "visceral and virtuosic" debut novel, The Discomfort of Evening.

Rijneveld, whose preferred pronouns are they/...
Booksellers to America: Save the Post Office
Aug 21 2020: At a time when the USPS is facing severe cuts and the Postmaster General is talking about introducing scaled rates depending on location, Danny Caine, owner of the Raven bookstore, in Lawrence, Kansas makes a clear case for the importance of the Post Office to ...
Aug 29 is Independent Bookstore Day
Aug 19 2020: The rescheduled Independent Bookstore Day 2020 is less than two weeks away--Saturday, August 29--and bookstores around the country have solidified their plans for the annual celebration of bookselling. More than 600 stores are participating this year, and Washington ...
Join & Save $10!
Discover books that entertain, engage & enlighten. One-year membership: $29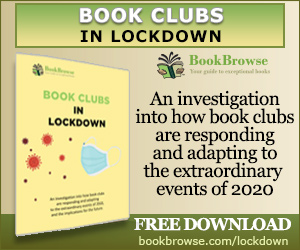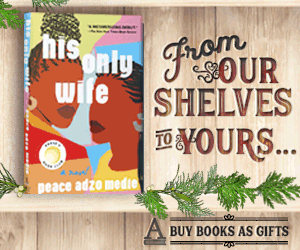 Readers Recommend
Stories from Suffragette City
by M.J. Rose & Fiona Davis (editors)

One City.
One Movement.
A World of Stories.
Reader Reviews
Book Club Discussion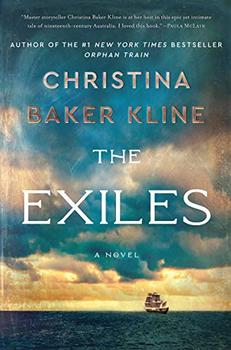 Win This Book!
Return to Gilead with Jack, the instant New York Times bestseller
Enter to win Marilynne Robinson's latest novel in her classic series.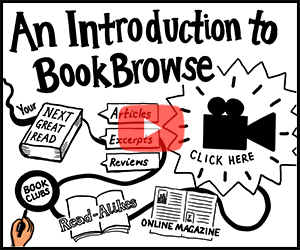 Wordplay
Solve this clue:
and be entered to win..
Books that


entertain,
engage
& enlighten


Visitors can view some of BookBrowse for free. Full access is for members only.