Breaking news on authors, publishers, and book-related topics
BookBrowse Book News
Page 10 of 277
500 indie bookstores to take part in sixth Indies First celebration on Small Business Saturday
Nov 13 2018: With less than 10 days to go until Thanksgiving and the start of the holiday shopping season, independent bookstores around the country are finalizing their plans for the sixth annual Indies First celebration. Held every year on Small Business Saturday, the day after ...
Amazon Picks NYC, Arlington, Va., as New HQ Sites
Nov 13 2018: Amazon confirmed Tuesday morning that it has chosen sites in New York City and Northern Virginia as the locations for its new headquarters. As previously reported, the New York City office will be located in the Long Island City neighborhood in Queens. The Northern ...
Stan Lee, chief writer and editor of Marvel Comics dies aged 95
Nov 12 2018: Stan Lee, who as chief writer and editor of Marvel Comics helped create some of the most enduring superheroes of the 20th century and was a major force behind the breakout successes of the comic-book industry in the 1960s and early '70s, died on Monday in Los Angeles. ...
Amazon backs down after booksellers in 27 countries protest
Nov 08 2018: A worldwide strike by antiquarian booksellers against an Amazon subsidiary proved successful after two days, with the retailer apologizing and saying it would cancel the actions that prompted the protest.

It was a rare concerted uprising against any part of Amazon by...
Christopher Lehmann-Haupt, long-time-serving New York Times book critic, dies at 84
Nov 08 2018: Christopher Lehmann-Haupt, a nationally influential literary critic for The New York Times for three decades, who wrote some 4,000 reviews and essays, mostly for the daily column Books of The Times, died on Wednesday in Manhattan. He was 84.
Jin Yong, literary giant of the Chinese-speaking world dies aged 94
Nov 07 2018: Jin Yong, a literary giant of the Chinese-speaking world whose fantastical epic novels inspired countless film, television and video game adaptations and were read by generations of ethnic Chinese, died on Oct. 30 in Hong Kong. He was 94.
A Tribute to Todd H. Bol: A Little Free Library board member recalls what made the organization's founder tick
Nov 06 2018: ... For those of us lucky enough to know Todd, it was not only the adorable, customizable structures of the libraries that made him happy but it was something far bigger: community. For Todd, Little Free Libraries were places that strengthened community ties where they ...
Booksellers protest Amazon affiliate AbeBooks
Nov 05 2018: Beginning today and lasting a week, more than 300 booksellers around the world are not selling titles on AbeBooks, the Amazon subsidiary that specializes in collectible and used books, to protest AbeBooks' decision to ban booksellers from several nations, including ...
Readers Recommend
When We Left Cuba
by Chanel Cleeton

An exhilarating historical novel from the author of Next Year in Havana, a Reese Witherspoon Book Club pick.
Reader Reviews

The Affairs of the Falcóns
by Melissa Rivero

A beautiful, urgent novel about the lengths one woman is willing to go to build a new life.
Reader Reviews
Book Club
Book Club Giveaway!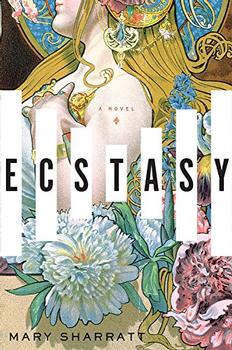 Win copies to share with friends or your book club!
Ecstasy reveals the true Alma Mahler: composer, author, daughter, mother, wife, lover, and muse.
Word Play
Solve this clue:
and be entered to win..
Books that


entertain,
engage
& enlighten


Visitors can view some of BookBrowse for free. Full access is for members only.