Breaking news on authors, publishers, and book-related topics
BookBrowse Book News
Page 10 of 304
Dav Pilkey Is PW's Person of the Year for 2019
Dec 20 2019: Over the course of a wildly creative career, Dav Pilkey has written, drawn, and cocreated more than 60 books that have thrilled generations of children with goofy, gross-out humor and genuine empathy. He has a distinct talent for connecting with his readers and their ...
Is Trump preparing to order public access to taxpayer funded research?
Dec 19 2019: In a press release this week, the Association of American Publishers shared the concerns of more than 125 scholarly society and research organizations in opposition to a potential Trump administration executive order that could potentially achieve something with the ...
"Fifty Shades of Grey" is bestselling book of the decade
Dec 19 2019: E.L. James's irresistibly salacious novel Fifty Shades of Grey, which morphed from web-published fan fiction into a blockbuster book and movie franchise, is the bestselling book in the U.S. book market over the past decade, according to NPD BookScan. The title sold 15.2...
Pearson sells remaining stake in Penguin Random House to Bertelsmann
Dec 18 2019: Pearson, the U.K. publishing company that merged its Penguin subsidiary with Bertelsmann's Random House in 2012 to create Penguin Random House, is selling its remaining 25% of PRH to Bertelsmann, which will become sole owner, the Bookseller reported. The sale is ...
Language is here to serve all of us. Merriam-Webster's word of the year shows that.
Dec 17 2019: The dictionary folk at Merriam-Webster last week named "they" as word of the year, and not simply in its singular sense — Merriam-Webster helpfully noted that the singular "they" has been "used for this purpose for over 600 years" — but also in its nonbinary sense, as a...
George R.R. Martin Opens Beastly Books in Santa Fe
Dec 17 2019: On November 30, author George R.R. Martin opened Beastly Books, an independent bookstore in Santa Fe, N.Mex., next door to the Jean Cocteau Cinema, which he had acquired in 2013.

One book that it doesn't sell at the moment is The Winds of Winter, the sixth novel in A...
Library loans in England down 43% in 10 years
Dec 17 2019: Latest figures from The Chartered Institute of Public Finance & Accountancy (CIPFA) show library loans are down 43% in the last decade in England, with libraries still in "a terrible state" as repeated schemes to turn around the service fail, campaigner Tim Coates has ...
Teens in Argentina are leading the charge to eliminate gender in language
Dec 06 2019: Teenagers in Argentina are rewriting the rules of the Spanish language to eliminate gender. In classrooms and daily conversations, young people are changing the way they speak and write — replacing the masculine "o" or the feminine "a" with the gender-neutral "e" in ...
Support BookBrowse
Become a Member and discover books that entertain, engage & enlighten.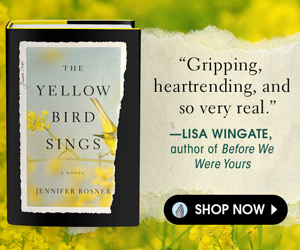 Readers Recommend
Afterlife
by Julia Alvarez

"A gorgeously intimate portrait of...hope in the face of personal grief."
-- O, The Oprah Magazine
Reader Reviews

Miss Austen
by Gill Hornby

A witty, poignant novel about Cassandra Austen and her famous sister, Jane.
Reader Reviews
Book Club Discussion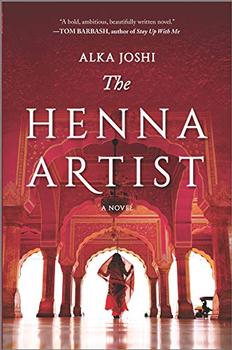 Win this book!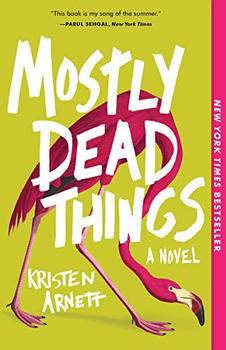 Mostly Dead Things
by Kristen Arnett
"Hilarious, deeply morbid, and full of heart."
- BuzzFeed
Wordplay
Solve this clue:
and be entered to win..
Books that


entertain,
engage
& enlighten


Visitors can view some of BookBrowse for free. Full access is for members only.