Breaking news on authors, publishers, and book-related topics
BookBrowse Book News
Page 14 of 248
Second quarter Amazon sales up 25%, income down 77%
Jul 28 2017: In the second quarter ended June 30, net sales at Amazon rose 25%, to $38 billion, while net income fell 77%, to $179 million.

As the Wall Street Journal put it, "Amazon's ever-increasing clout is accompanied by a new phase of heightened investment, after several ...
Build a Black literature library of your very own one month at a time
Jul 24 2017: Call Number is a library-inspired monthly book subscription box that celebrates Black literature and authors. Started by Jamillah Gabriel to mesh her two great loves—Black literature and libraries—Call Number is built out of the desire to share the books she loves. ...
The British Library will publish two new Harry Potter books in October
Jul 20 2017: The Hogwarts universe is set to expand by an additional two new Harry Potter books, published by Bloomsbury in the UK in conjunction with a British Library event, in celebration of the 20th anniversary of the series.

The library exhibition titled, "A History of Magic...
Women's National Book Association awards Second Century Prize to the Little Free Library
Jul 20 2017: As a part of the celebration of its centennial this year, the Women's National Book Association has awarded the WNBA Second Century Prize to the Little Free Library. The award, which carries a $5,000 grant, honors "an organization that supports the power of reading, ...
A ray of optimism from Washington for library budgets
Jul 19 2017: The budget battle is kicking up again in Washington, but this time with a note of optimism for libraries and library supporters. Last week, a House Appropriations subcommittee voted to recommend level funding for libraries in FY2018, which would mean roughly $231 ...
Novelist Junot Díaz to publish a picture book
Jul 19 2017: By his own admission, the novelist Junot Díaz is an agonizingly slow writer and a chronic procrastinator. Over the past two-plus decades, he has published just three books: two short-story collections and his 2007 novel, The Brief Wondrous Life of Oscar Wao, which won ...
The Drifter wins International Thriller Writer's First Novel Award
Jul 17 2017: This year's International Thriller Writers' annual awards have been presented to:
Hardcover: Before the Fall, Noah Hawley
First Novel: The Drifter, Nicholas Petrie
Paperback Original: The Body Reader, Anne Frasier
eBook Original: Romeo's Way, James Scott Bell

'The Beatles Yellow Submarine' Comic Book to Mark 50th Anniversary
Jul 13 2017: For the 50th anniversary of the Beatles' Yellow Submarine, the Apple Corporation is authorizing a comic book adaptation of the classic film with Titan Comics. The book is slated for release in 2018.
Support BookBrowse
Become a Member and discover books that entertain, engage & enlighten!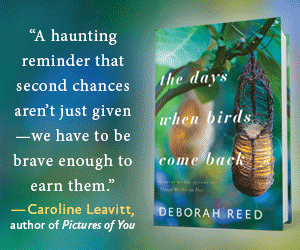 Book Discussion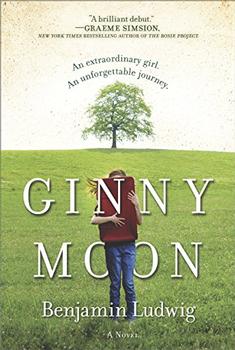 First Impressions
The Days When Birds Come Back
by Deborah Reed

A graceful testament to endurance, rebuilding, and the possibilities of coming home.
Reader Reviews
Win this book!
Mothers of Sparta: A Memoir
A dazzling literary memoir with shades of Mary Karr, Anne Lamott and Jenny Lawson.
Word Play
Sorry, we do not currently have an active wordplay!
Books that


entertain,
engage
& enlighten


Visitors can view some of BookBrowse for free. Full access is for members only.