Find a book
Find Your Next Great Read!
Readers Recommend
At the Wolf's Table
by Rosella Postorino

The internationally bestselling novel about the women conscripted to be Hitler's food tasters.
Reader Reviews

Golden Child
by Claire Adam

A deeply affecting debut novel set in Trinidad, following the lives of a family as they navigate impossible choices.
Reader Reviews
Members read and review books before they're published. See what they'll be reviewing soon.
Discuss this book

Becoming
by Michelle Obama

An intimate, powerful, and inspiring memoir by the former First Lady of the United States.
Win this book!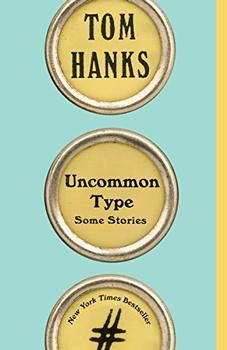 Uncommon Type
by Tom Hanks
Surprising, intelligent, heartwarming, and a must-have for Tom Hanks fans!
Word Play
Solve this clue:
and be entered to win..
Book Club Recommendations
Heartland
by Sarah Smarsh

A perfect companion to Evicted and Nickel and Dimed, Heartland reveals one woman's ...

Book Reviewed by
Rebecca Renner

The Winter Soldier
by Daniel Mason

By the international bestselling author of The Piano Tuner, a sweeping and unforgettable ...

Book Reviewed by
Poornima Apte
Give a BookBrowse Membership
A BookBrowse Membership is the ideal gift for your book loving friends and family.
Your guide toexceptional books
BookBrowse seeks out and recommends books that we believe to be best in class. Books that will whisk you to faraway places and times, that will expand your mind and challenge you -- the kinds of books you just can't wait to tell your friends about.