Breaking news on authors, publishers, and book-related topics
BookBrowse Book News
Page 1 of 308
BookExpo & Book Con 2020: Celebrating Books and Authors Online
May 26 2020: With the Covid-19 pandemic forcing the cancellation of the 2020 editions of BookExpo and BookCon, event organizer ReedPop has joined the growing ranks of companies taking the virtual route to connect their different constituencies in the online world. For ReedPop, that ...
J.K. Rowling Introduces The Ickabog
May 26 2020: J.K. Rowling is serializing a new children's story called The Ickabog, and encouraging children to send in illustrations that may be used in the published editions later this year.
The English towers and landmarks that inspired Tolkien's hobbit sagas
May 23 2020: Readers of The Lord of the Rings must surely imagine lifting their eyes in terror before Saruman's dark tower, known as Orthanc. Over the years, many admirers of the Middle-earth sagas have guessed at the inspiration for this and other striking features of the landscape...
An A to Z of old words to calm and inspire hope
May 23 2020: Like language, our emotions are universal and whatever fears and anxieties we are now experiencing, someone else in centuries gone by has felt the same way. Here is an A-Z of archaic and forgotten words that at some point in the past exactly described an elusive sense ...
RWA retires RITA Awards, debuts the 'Vivian'
May 22 2020: The Romance Writers of America will permanently retire its annual RITA Awards, which it has presented annually since 1982, and introduce a new award, the Vivian, named after RWA founder Vivian Stephens.

The move to retire the RITAs follows a controversy related to ...
Free food and $100 prizes: Alaskans rally to get challenged classics to students; school board decision overturned
May 22 2020: Original Story: April 30, 2020: A school board in Alaska has got more than it bargained for after pulling classics including The Great Gatsby and I Know Why the Caged Bird Sings from the school curriculum, with members of the local community offering incentives to ...
Print unit sales fell 8% last week, but are still up on the same week last year
May 21 2020: After two weeks of consecutive double-digit growth, unit sales of print books fell last week compared to the week ended May 9, 2020, at outlets that report to NPD BookScan. For the week ended May 16, units dropped 7.8% compared to the prior week. But although units fell...
Publisher sales fell 8.4% in March
May 19 2020: The decline in publishing sales due to the impact of Covid-19 began to appear in some, but not all, industry segments in March. The 1,361 publishers who report to the AAP's StatShot program saw a 8.4% decline in sales in March compared to a year ago. While the adult ...
Support BookBrowse
Become a Member and discover books that entertain, engage & enlighten.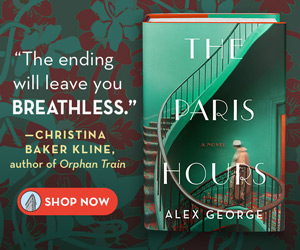 Readers Recommend
Daughter of the Reich
by Louise Fein

A spellbinding story of impossible love set against the backdrop of the Nazi regime.
Reader Reviews

The Prisoner's Wife
by Maggie Brookes

Inspired by the true story of a courageous young woman who enters a Nazi POW camp to be with the man she loves.
Reader Reviews
Book Club Discussion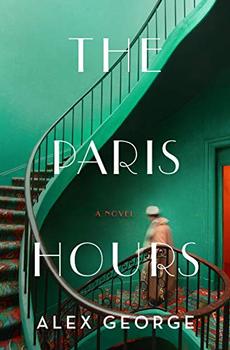 Win this book!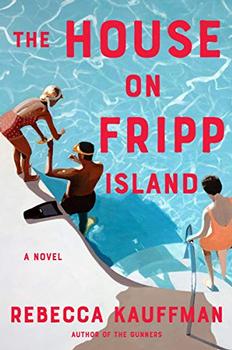 The House on Fripp Island
by Rebecca Kauffman
A taut, page-turning novel of secrets and strife.
Wordplay
Solve this clue:
and be entered to win..
Books that


entertain,
engage
& enlighten


Visitors can view some of BookBrowse for free. Full access is for members only.