Breaking news on authors, publishers, and book-related topics
BookBrowse Book News
Page 1 of 330
House introduces bill seeking $5 billion for library facilities
Mar 05 2021: The American Library Association (ALA) this week welcomed the bipartisan introduction in the House of a bill that would provide $5 billion to support long-term improvements to library facilities, including addressing needs that have arisen due to COVID–19. The Build ...
Libraries oppose censorship. So they're getting creative when it comes to offensive kids' books
Mar 04 2021: It's a wondrous thing to introduce a child to a beloved book, to read with them as they enter a literary world generations before them have enjoyed. But the nostalgia and thrill of bonding over a book makes it all the more crushing when an offensive paragraph stops the ...
Six Dr. Seuss books to cease publication
Mar 02 2021: Six Dr. Seuss books will no longer be published because they "portray people in ways that are hurtful and wrong," the business that preserves the author's legacy said. The titles are:

"And to Think That I Saw It on Mulberry Street"
"If I Ran the Zoo"
"...
Sourcebooks and E.L. James create imprint
Mar 01 2021: Sourcebooks and E.L. James, author of the Fifty Shades trilogy, are creating an as-yet unnamed imprint that will, Sourcebooks said, focus on "entrepreneurial women authors who want to benefit from all that a top publisher has to offer, including powerful retail ...
Obituary: Lawrence Ferlinghetti, bookseller and poet
Feb 24 2021: Lawrence Ferlinghetti, distinguished American poet, artist, and founder of City Lights Booksellers and Publishers, died in San Francisco, California on Feb 22, aged 101.

Ferlinghetti was instrumental in democratizing American literature by creating (with Peter D. ...
Hillary Clinton and Louise Penny team up on new thriller
Feb 23 2021: Hillary Rodham Clinton has partnered with Louise Penny on a new book, State of Terror, which will be published jointly by St. Martin's Press and Simon & Schuster on October 12.

State of Terror, S&S said, marks "a unique collaboration by two long-time friends and ...
Congressman and others vow to fight Amazon, monopolies
Feb 23 2021: Yesterday, the Institute for Local Self-Reliance hosted a seminar on the topic of "Reining in Monopoly Power: Small Businesses and the Push to Strengthen Antitrust Laws."

The keynote talk was delivered by Congressman David Cicilline (D-RI), chairman, Subcommittee on...
Bookstore sales fell 28% in 2020
Feb 17 2021: Bookstore sales rallied slightly in December from deep monthly slumps for most of 2020, but were still down 15.2% in the last month of the year compared to December 2019. For all of 2020, bookstore sales fell 28.3% from 2019, according to preliminary estimates from the ...
Join BookBrowse
Become a Member and discover books that entertain, engage & enlighten.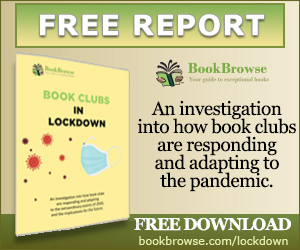 Readers Recommend
Smalltime
by Russell Shorto

Family secrets emerge as a best-selling author dives into the history of the mob in small-town America.

Reader Reviews

The Lost Apothecary
by Sarah Penner

A forgotten history. A secret network of women. A legacy of poison and revenge. Welcome to The Lost Apothecary.

Reader Reviews
Win This Book!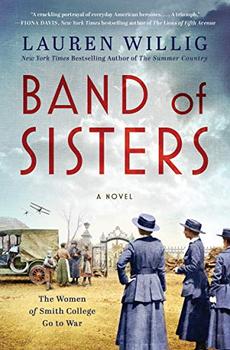 Band of Sisters
by Lauren Willig
"A crackling portrayal of everyday American heroines…A triumph."
— Fiona Davis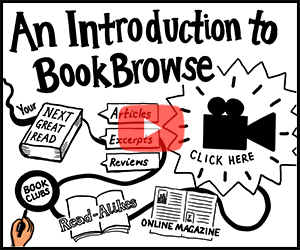 Wordplay
Solve this clue:
and be entered to win..
Books that


entertain,
engage
& enlighten


Visitors can view some of BookBrowse for free. Full access is for members only.