Breaking news on authors, publishers, and book-related topics
BookBrowse Book News
Page 1 of 374
Little Free Library aims to eliminate book deserts
Mar 30 2023: Little Free Library plans to work with local organizations to install and maintain book-sharing boxes in all communities in the U.S. that lack easy access to books, the nonprofit literacy organization announced this week. The organization estimates that 2,500 book-...
Judge eviscerates Internet Archive's scanning and lending program
Mar 27 2023: In an emphatic 47-page opinion, federal judge John G. Koeltl found the Internet Archive infringed the copyrights of four plaintiff publishers by scanning and lending their books under a legally contested practice known as CDL (controlled digital lending). And after ...
National poll finds Americans support freedom to read
Mar 24 2023: Iowa's Grinnell College and Seltzer & Co., a polling company in Des Moines, which partner to conduct a national poll each year on the attitudes of Americans towards politics and political figures, as well as hot-button cultural issues, released their latest data ...
NBCC Awards announced including two inaugural prizes
Mar 24 2023: The 2023 National Book Critics Circle Awards were presented on March 23 at the organization's first in-person ceremony since the pandemic began, once again held at the New School in New York City. The National Book Critics Circle was founded in 1974 and comprises of ...
ALA reports shocking increase in attempted book bans in 2022
Mar 23 2023: With book banning and legislative attacks on the freedom to read continuing to surge across the country, the American Library Association announced today that it tracked a stunning 1,269 "demands to censor library books and resources" in 2022, the highest number of ...
Gunned down and burned by the Nazis: the shocking true story of Bambi
Mar 23 2023: Bambi, the iconic fawn is this year celebrating a very significant birthday, it being a century since the German imprint Ullstein Verlag first published Bambi: A Life in the Woods. Written by Felix Salten, an Austro-Hungarian, the coming-of-age novel would go on to be ...
National Humanities Medals awarded to seven writers
Mar 22 2023: Today, twelve writers, historians, educators and activists received their 2021 National Humanities Medals from President Biden at the White House, in conjunction with the twelve 2021 National Medals of Arts recipients. The awards were delayed to the pandemic.

Writers...
Ann Napolitano's Hello Beautiful picked as Oprah's 100th book
Mar 14 2023: Ann Napolitano toiled in obscurity for years. Novels went unpublished; agents turned her down. She found recognition with "Dear Edward." Then came the call: "Hello Beautiful" was the 100th pick for what is arguably the most influential book club in the world.

Maybe ...
Become a Member
Join BookBrowse today to start discovering exceptional books!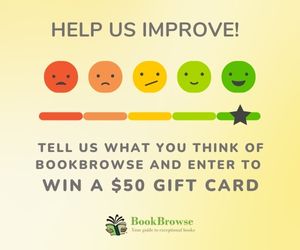 Members Recommend
Win This Book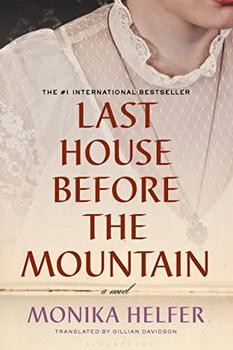 Last House Before the Mountain by Monika Helfer
A spellbinding, internationally bestselling family saga set in a fractured rural village in WWI Austria.
Wordplay
Solve this clue:
and be entered to win..