Breaking news on authors, publishers, and book-related topics
BookBrowse Book News
Page 1 of 314
Booklover diversifies Little Free Libraries with BIPOC books
Jul 08 2020: Sarah Kamya, a New York City public school counselor, says that Black books matter —and to amplify her message, last month she launched the Little Free Diverse Library Project. This initiative builds upon the Little Free Library nonprofit organization's mission since ...
Artists and writers warn of an "intolerant climate." Reaction is swift
Jul 08 2020: The killing of George Floyd has brought an intense moment of racial reckoning in the United States. As protests spread across the country, they have been accompanied by open letters calling for — and promising — change at white-dominated institutions across the arts and...
The backlash against the Harry Potter creator is a growing pain of her fandom
Jul 07 2020: In an opinion piece for The Atlantic, Helen Lewis examines the backlash against J. K. Rowling, including two fan sites distancing themselves, after Rowling argued last month that "woman" should remain a biological category:

... The difficulty of adulting also ...
Humble Bundle rises to new challenges
Jul 07 2020: Humble Bundle's mission is to support charity while providing awesome content to customers at great prices. Under the Humble Bundle model, consumers can pay what they wish for DRM-free digital content, with some of the proceeds going to nonprofits.

In partnership with ...
Melania Trump's former aide to release 'explosive' memoir
Jul 07 2020: A former senior aide to Melania Trump who helped oversee Donald Trump's inauguration has written an "explosive" memoir detailing her 15-year friendship with the first lady, according to reports.

Stephanie Winston Wolkoff was appointed as an unpaid adviser to the ...
Publisher moves up release of book by Trump niece
Jul 06 2020: The publisher of a tell-all book written by President Donald Trump's niece Mary is planning to rush the book out next Tuesday despite ongoing litigation aimed at bottling up the insider account of life in the Trump family.

Simon & Schuster announced Monday that "due ...
Prime Minister pledges £1.5bn lifeline to keep UK's arts sector afloat
Jul 06 2020: Britain's beleaguered arts and heritage sectors have been promised £1.57bn (approx US$2bn) of help in a long-awaited rescue package described by the government as the biggest one-off investment in UK culture.

After weeks of desperate warnings that the UK was facing ...
Mary Trump questions validity of the nondisclosure agreement she signed, saying it was based on fraud
Jul 04 2020: Mary L. Trump, whose pending tell-all memoir about her uncle President Trump has incited a court fight on the eve of publication, spoke out for the first time publicly about the battle, saying that her book has "deep national relevance" and that the legal contract the ...
Support BookBrowse
Become a Member and discover books that entertain, engage & enlighten.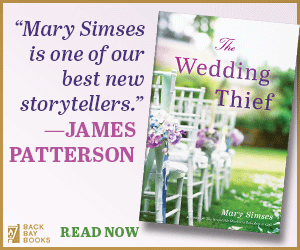 Readers Recommend
The Voyage of the Morning Light
by Marina Endicott

A sweeping novel set aboard a merchant ship sailing through the South Pacific in 1912.
Reader Reviews
Book Club Discussion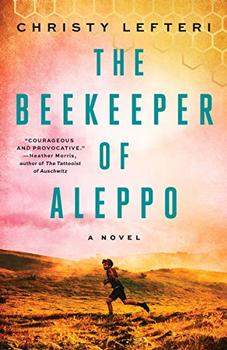 Book Club Giveaway!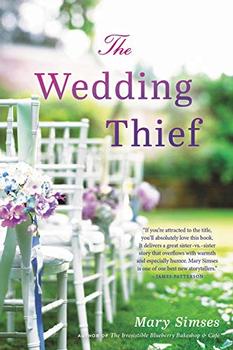 The Wedding Thief
by Mary Simses
Funny, soulful, and as sweet as buttercream, The Wedding Thief is the perfect summer read.
Wordplay
Solve this clue:
and be entered to win..
Books that


entertain,
engage
& enlighten


Visitors can view some of BookBrowse for free. Full access is for members only.