Breaking news on authors, publishers, and book-related topics
BookBrowse Book News
Page 6 of 341
Sales of adult fiction books stay on fire
Jun 04 2021: Unit sales of print books rose 11.6% last week over the week ended May 30, 2020, at outlets that report to NPD BookScan; and through the first five months of 2021, sales were up 22% over the comparable period in 2020.

The adult fiction category had another big week, ...
Eric Carle, author of "The Very Hungry Caterpillar," dies at 91
May 27 2021: Eric Carle, the artist and author of more than 70 books, died on Sunday at his summer studio in Northampton, Mass. He was 91.

The Very Hungry Caterpillar, Mr. Carle's best-known book, has sold more than 55 million copies around the world since it was first published ...
U.S. Book Show: Why America needs libraries now more than ever
May 26 2021: In a May 25 keynote on the opening day of the U.S. Book Show, sociologist Eric Klinenberg, author of the bestselling book Palaces for the People: How Social Infrastructure Can Help Fight Inequality, Polarization, and the Decline of Civic Life thanked librarians for ...
Beloved Gaza City bookshop destroyed
May 24 2021: At 6 a.m. Tuesday, Samir Mansour answered the phone in his Gaza City home. It was the Israeli military asking if he was inside his bookstore and publishing house a little over a mile away. They said they didn't want to hurt him and then hung up.

Not long after, the ...
Booksellers to CDC: In my store, you mask up
May 24 2021: Many independent bookstore owners and managers across the country view the Centers for Disease Control and Prevention's loosening of mask guidelines for vaccinated people as a failure of public policy, according to a recent informal survey by PW. Of the 31 booksellers ...
Ruth Freitag, librarian to the stars, dies at 96
May 24 2021: An expert on astronomy, Ruth Frietag spent nearly a half-century at the Library of Congress and helped Isaac Asimov and Carl Sagan with research.

Isaac Asimov was enthralled with her and wrote her a limerick. Carl Sagan and Ann Druyan wrote in their introduction to ...
Doubleday acquires two new Stacey Abrams thrillers
May 20 2021: Doubleday and Anchor Books have acquired North American rights for two new political thrillers by Georgia politician Stacey Abrams. Both of the new novels will feature Avery Keene, the star of Abram's latest novel, While Justice Sleeps, which was published May 11 and ...
The Passenger: Lost German novel makes UK bestseller list 83 years on
May 17 2021: A novel written about the persecution of Jews in Germany in 1938 but which was then forgotten about for 80 years has made it onto a UK bestsellers list.

Ulrich Alexander Boschwitz's The Passenger is about a Jewish man who - like the author - attempts to escape the ...
Join BookBrowse
Become a Member and discover books that entertain, engage & enlighten.
Readers Recommend
Win This Book!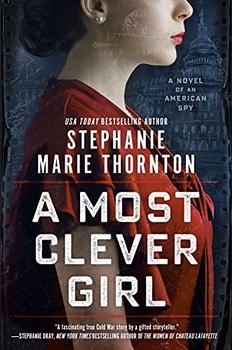 A Most Clever Girl by Stephanie Marie Thornton
A thrilling novel of love and espionage, based on the incredible true story of a Cold War double agent.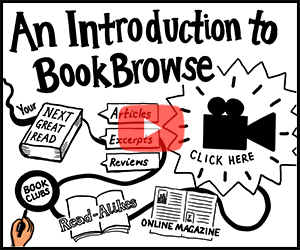 Wordplay
Solve this clue:
and be entered to win..
Books that


entertain,
engage
& enlighten


Visitors can view some of BookBrowse for free. Full access is for members only.