Breaking news on authors, publishers, and book-related topics
BookBrowse Book News
Page 6 of 325
Harold Evans obituary: Crusading newspaperman with a second act
Sep 25 2020: Harold Evans, who has died aged 92, lived a life of two halves, almost two distinct lives. In his first life, he was the Manchester lad who grew up to be the most famous and most admired newspaper editor of his generation in Britain.

His second life was as an exile ...
National Book Awards "5 Under 35 Honorees"
Sep 25 2020: The 5 Under 35 program, now in its fifteenth year, honors five young fiction writers selected by past National Book Award Winners and Finalists, or previous 5 Under 35 Honorees.

These year's honorees are:
K-Ming Chang, the author of "Bestiary" (forthcoming Sept. 29)...
Attenborough gains 1 million followers on Instagram in first four hours--a world record.
Sep 25 2020: Naturalist and TV host David Attenborough has claimed the record for shortest time to reach 1 million followers on Instagram, racking up the numbers just hours after joining the social media platform Thursday.

The veteran broadcaster's first post, a video warning ...
'Barefoot bookseller' sought to run island bookshop in Maldives
Sep 24 2020: For those in dismay at the prospect of wet, dark evenings and social isolation this autumn, a luxury desert island resort in the Maldives is looking for a live-in bookseller to start next month.

The eco resort of Soneva Fushi, on Kunfunadhoo Island in the Maldives, ...
Sam McBratney: Guess How Much I Love You author dies
Sep 21 2020: Sam McBratney, author of the children's classic book Guess How Much I Love You, has died at the age of 77.

The author, who was born in Belfast, died on 18 September, his publisher Walker Books announced on Monday.

The tale of two nutbrown hares, who try to express...
Fantasy and The Sword of Truth author Terry Goodkind has died
Sep 21 2020: Fantasy author Terry Goodkind, known for his long-running The Sword of Truth series, has died at the age of 72.
President Trump intensifying efforts to repress books
Sep 18 2020: President Trump is intensifying efforts to repress books that expose his malfeasance. A grand jury has reportedly issued a subpoena to Simon & Schuster, the publisher of The Room Where It Happened, a scathing memoir by former national security adviser John Bolton. ...
Booker Prize nominated author Tsitsi Dangarembga faces trial
Sep 18 2020: Three days after Tsitsi Dangarembga was nominated for the Booker Prize longlist on July 28 with her latest novel, This Mournable Body, she was arrested. Now, she has made it onto the UK's leading literary award's shortlist — also three days before her trial following ...
Join & Save $10!
Discover books that entertain, engage & enlighten. One-year membership: $29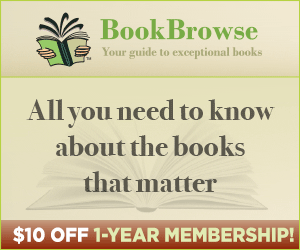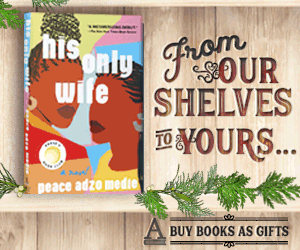 Readers Recommend
Stories from Suffragette City
by M.J. Rose & Fiona Davis (editors)

One City.
One Movement.
A World of Stories.

Reader Reviews
Win This Book!
Return to Gilead with Jack, the instant New York Times bestseller
Enter to win Marilynne Robinson's latest novel in her classic series.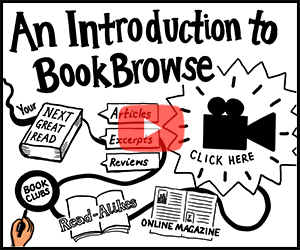 Wordplay
Solve this clue:
and be entered to win..
Books that


entertain,
engage
& enlighten


Visitors can view some of BookBrowse for free. Full access is for members only.