Breaking news on authors, publishers, and book-related topics
BookBrowse Book News
Page 6 of 315
With a plunge in returns, net book sales fell 3.5% in April
Jun 11 2020: Net publishing sales fell 3.5% in April compared to April 2019 for the 1,361 publishers who report revenue to AAP's StatShot program. The small decline, however, is deceiving. Gross sales fell in the monthly comparison, dropping 16%, but were offset by a nearly 49% drop...
Merriam-Webster revises 'racism' entry
Jun 11 2020: Merriam-Webster is revising its entry on racism after a recent college graduate in Missouri, inspired by the protests and debates about what it means to be racist, urged editors to make changes...

...Peter Sokolowski, an editor at large at Merriam-Webster, said in an...
Trans activists call J.K. Rowling essay 'devastating'
Jun 11 2020: Stars of the "Harry Potter" movie franchise have joined trans activists in standing with the transgender community after the publication of a lengthy essay by author J.K Rowling. In the 3,600-word piece, published on her website on Wednesday, Rowling explained why she ...
Remains of London's oldest theatre found
Jun 10 2020: London's earliest playhouse may have been discovered at a housing redevelopment in Whitechapel, archaeologists have said.

The Red Lion was thought to be the first purpose-built theatre of the Elizabethan era but its location has long been disputed.

Timber ...
KKR completes OverDrive purchase
Jun 10 2020: The investment firm KKR has completed its purchase of OverDrive, which distributes eBooks, audiobooks, music, and video titles to more than 45,000 libraries worldwide. On Christmas Eve, KKR announced it had reached an agreement to acquire the digital reading platform ...
Changes loom as public libraries begin to reopen
Jun 09 2020: After three months of an unprecedented lockdown to mitigate the spread of Covid-19, public libraries across the U.S. are now in the process of reopening. A recent American Library Association membership survey found 37% of respondents expect a phased reopening to begin ...
Workers across publishing industry take collective action against racism
Jun 08 2020: On June 8, a group of more than 700 workers across book and media industries, most of them junior staffers, are taking collective action to protest the deaths of George Floyd, Breonna Taylor, Ahmaud Arbery, Tony McDade, and "the many other Black lives lost to racist ...
#Publishingpaidme: authors share advances to expose racial disparities
Jun 08 2020: Authors from Roxane Gay to Matt Haig have been sharing what they were paid to write their books in order to highlight the disparity between what black and white writers earn from their publishers.

Started by black fantasy author LL McKinney, the #publishingpaidme ...
Support BookBrowse
Become a Member and discover books that entertain, engage & enlighten.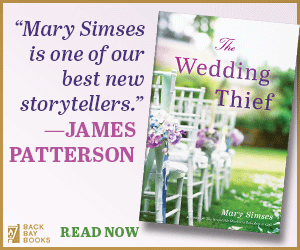 Readers Recommend
The Voyage of the Morning Light
by Marina Endicott

A sweeping novel set aboard a merchant ship sailing through the South Pacific in 1912.
Reader Reviews
Book Club Discussion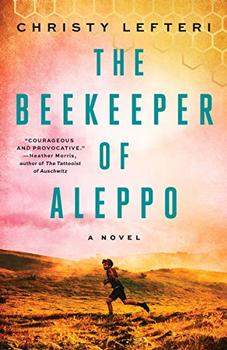 Book Club Giveaway!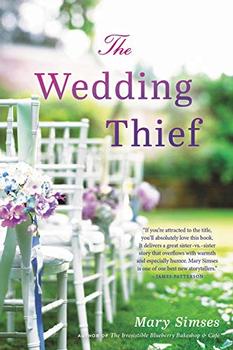 The Wedding Thief
by Mary Simses
Funny, soulful, and as sweet as buttercream, The Wedding Thief is the perfect summer read.
Wordplay
Solve this clue:
and be entered to win..
Books that


entertain,
engage
& enlighten


Visitors can view some of BookBrowse for free. Full access is for members only.