Breaking news on authors, publishers, and book-related topics
BookBrowse Book News
Page 6 of 329
Jan Morris, historian, travel writer and trans pioneer, dies aged 94
Nov 21 2020: Jan Morris, the historian and travel writer who evoked time and place with the flair of a novelist, has died aged 94.

As a journalist Morris broke monumental news, including Edmund Hillary and Tenzing Norgay's ascent of Everest, and the French involvement in the ...
Douglas Stuart's debut novel Shuggie Bain wins Booker Prize
Nov 20 2020: Scottish-American author Douglas Stuart has won the Booker prize for his first novel, Shuggie Bain, a story based on his own life that follows a boy growing up in poverty in 1980s Glasgow with a mother who is battling addiction.
Dan Rather is this year's Indies First spokesperson
Nov 20 2020: Author, journalist and former national evening news anchor Dan Rather is this year's official Indies First spokesperson, the American Booksellers Association announced, noting: "In recent weeks, legendary news anchor Rather has been promoting independent bookstores via ...
First-day sales of A Promised Land Set Penguin Random House record
Nov 19 2020: Sales of A Promised Land (Crown), the first volume of Barack Obama's presidential memoirs, totaled more than 887,000 in the U.S. and Canada in all formats on Tuesday, November 17, the book's pub date. Penguin Random House said these sales, including preorders, "...
National Book Awards announced
Nov 19 2020: The National Book Awards have been announced. See them all at BookBrowse.
Bookstore sales dropped 28% in September
Nov 18 2020: Bookstore sales fell 27.7% in September, dropping to $609 million from $842 million a year ago. For the first nine months of 2020, sales were down 31% compared to 2019.
Barack Obama's 'Promised Land' playlist
Nov 17 2020: To celebrate today's release of his new book, Barack Obama shared his A Promised Land playlist, saying: "Music has always played an important role throughout my life--and that was especially true during my presidency.
News Corp., and Penguin Random House leading bidders for Simon & Schuster
Nov 17 2020: News Corp. (which owns HarperCollins) and Penguin Random House are the leading bidders for Simon & Schuster, according to the New York Times, which cited "three people familiar with the process." S&S was put up for sale in March by ViacomCBS, which characterized the ...
Join BookBrowse
Become a Member and discover books that entertain, engage & enlighten.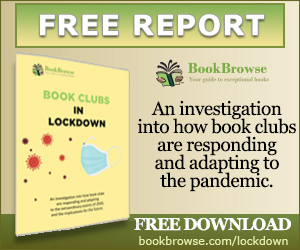 Readers Recommend
Black Widows
by Cate Quinn

A brilliant joyride in the company of three sister-wives with nothing in common except their dead husband.

Reader Reviews
Win This Book!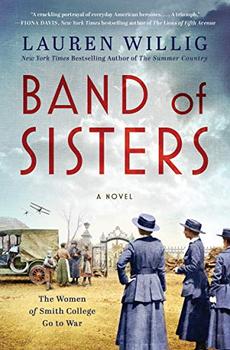 Band of Sisters
by Lauren Willig
"A crackling portrayal of everyday American heroines…A triumph."
— Fiona Davis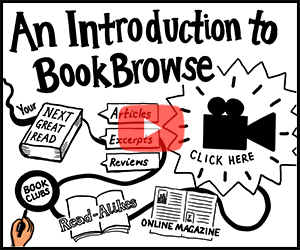 Wordplay
Solve this clue:
and be entered to win..
Books that


entertain,
engage
& enlighten


Visitors can view some of BookBrowse for free. Full access is for members only.