Breaking news on authors, publishers, and book-related topics
BookBrowse Book News
Page 4 of 329
Just how white Is the book industry?
Dec 12 2020: In an extensive article, the New York Times asks "just how white is the book industry," and then sets out to quantify the answer through an extensive report that will serve as a baseline for future updates...

...First, we gathered a list of English-language fiction ...
The story behind 'And the People Stayed Home,' the little poem that became so much more
Dec 11 2020: When she sat down at her computer one morning this spring, Kitty O'Meara didn't intend to write an iconic poem, a children's book or an opera. But in roughly 20 minutes, she did all three.

It all began rather innocently on Friday, March 13. "I sat down in my living ...
Denver's Tattered Cover sold to investor group
Dec 10 2020: In a move that is being seen as positive, The Tattered Cover, Denver, Colo., one of the best known and most highly regarded independent bookstores in the country, has been sold by Len Vlahos and Kristen Gilligan to a group of investors headed by two local businesspeople...
Amazon Publishing in talks to offer e-books to public libraries
Dec 07 2020: In what came as a surprise to many librarians and industry observers, a report in The Hill this week revealed that the nonprofit Digital Public Library of America has been in discussions with Amazon Publishing on a potential a deal to make Amazon's e-book content ...
Obituary Note: Alison Lurie
Dec 07 2020: Alison Lurie, the Pulitzer Prize-winning author "whose mordant novels punctured pretension, deflated dogma and illuminated the staggering talent of smart people for self-deception," died December 3 aged 94. Author of several novels as well as short story and essay ...
Legendary sci-fi author Ben Bova dies aged 88
Dec 01 2020: Scientist, Hugo Award winner, and prolific science fiction author and editor Ben Bova passed away on Sunday, November 29, 2020 at the age of 88. The author of more than one hundred books, Bova also edited some of the genre's best-known publications and served as the ...
Major publishing industry events, BookExpo, BookCon and Unbound, permanently cancelled
Dec 01 2020: U.S. book publishing's biggest trade show is being "retired," show organizer ReedPop announced today. BookExpo, along with BookCon and Unbound, will not be held in 2021 after being canceled in 2020 due to the pandemic.

ReedPop, the pop culture event–focused ...
Prison book club raises $30,000 for high school student in need
Nov 30 2020: It's hard to imagine two more different places than an elite private school and California's Soledad State Prison, which houses the state's largest concentration of men sentenced to life behind bars. But for the past seven years, the two worlds have collided in an ...
Join BookBrowse
Become a Member and discover books that entertain, engage & enlighten.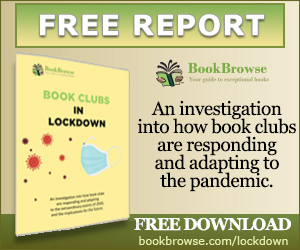 Readers Recommend
Black Widows
by Cate Quinn

A brilliant joyride in the company of three sister-wives with nothing in common except their dead husband.

Reader Reviews
Win This Book!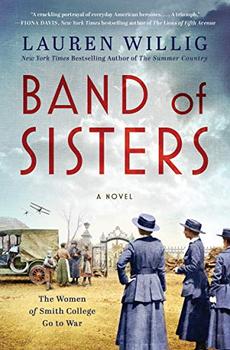 Band of Sisters
by Lauren Willig
"A crackling portrayal of everyday American heroines…A triumph."
— Fiona Davis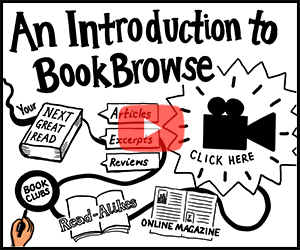 Wordplay
Solve this clue:
and be entered to win..
Books that


entertain,
engage
& enlighten


Visitors can view some of BookBrowse for free. Full access is for members only.