Breaking news on authors, publishers, and book-related topics
BookBrowse Book News
Page 4 of 325
New York's Strand Bookstore asked for help and received 25,000 online orders
Oct 27 2020: One of New York's oldest bookstores pleaded for help from customers — and help poured in.

Nancy Bass Wyden, owner of the Strand Bookstores, took to Facebook and Twitter on Friday to say the business was "unsustainable." Sales had slumped 70 percent since 2019 because...
How bookstores are weathering the pandemic
Oct 26 2020: An article at Vox explores how independent bookstores in the USA are doing everything they can to stay in business:

.... Powell's and other independent bookstores across the country face an uncertain and undoubtedly difficult future: Government assistance has dried ...
At this bookstore in Taiwan, visitors shop in the dark
Oct 26 2020: Remember when you used to sneak a flashlight under the covers so you could read a book after bedtime? A bookshop in Taiwan promises you a similar experience. Wuguan Books is located in Kaohsiung's Pier-2 Art Center, a warehouse-turned-creative hub in Taiwan's second-...
Why lockdown was the plot twist that libraries needed
Oct 26 2020: In an opinion piece in the Guardian, the head of Suffolk Libraries in the East of England explains "why lockdown was the plot twist that libraries needed."

...It is often said librarians suffer from a marketing issue. This is a profession hardwired not to boast about...
New York's Strand bookstore appeals for help
Oct 24 2020: The Strand Bookstore, a landmark of literary New York, is in serious trouble, appealing for customers to help it stave off closure amid the coronavirus pandemic.

"We've survived just about everything for 93 years," proprietor Nancy Bass-Wyden said in a statement, of ...
August bookstore sales dropped 31%
Oct 16 2020: Bookstore sales tumbled 30.7% in August compared to one year ago, according to preliminary estimates released by the U.S. Census Bureau. Sales fell to $754 million compared to $1.09 billion in August 2019... This drop was in marked contrast with the entire retail ...
Ava DuVernay to write, direct and produce 'Caste' film adaptation at Netflix
Oct 16 2020: After the success of her documentary "13th" and miniseries "When They See Us," Ava DuVernay has set her first feature film at Netflix.

The Oscar-nominated filmmaker will write, direct and produce the feature adaptation of Isabel Wilkerson's critically-acclaimed book ...
ABA Launches 'Boxed Out' campaign in support of indie bookstores
Oct 14 2020: The American Booksellers Association is launching a campaign called "Boxed Out," aiming to emphasize to customers "the high stakes indie bookstores face this holiday season in the age of Amazon and Covid-19." Timed in part as a counterpoint to Amazon Prime Day--...
Join & Save $10!
Discover books that entertain, engage & enlighten. One-year membership: $29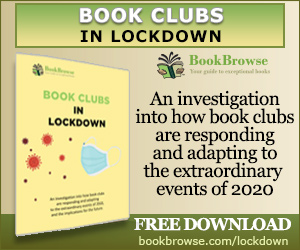 Readers Recommend
Migrations
by Charlotte McConaghy

An instant bestseller set on the brink of catastrophe, for readers of Flight Behavior and Station Eleven.

Reader Reviews
Win This Book!
Return to Gilead with Jack, the instant New York Times bestseller
Enter to win Marilynne Robinson's latest novel in her classic series.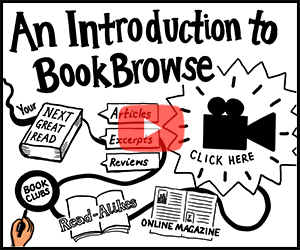 Wordplay
Solve this clue:
and be entered to win..
Books that


entertain,
engage
& enlighten


Visitors can view some of BookBrowse for free. Full access is for members only.