Breaking news on authors, publishers, and book-related topics
BookBrowse Book News
Page 4 of 315
Carlos Ruiz Zafón, author of 'The Shadow of the Wind,' dies at 55
Jun 22 2020: Carlos Ruiz Zafón, whose mystery novel The Shadow of the Wind became one of the best-selling Spanish books of all time, died on Friday at his home in Santa Monica, Calif. He was 55.

His death was announced by his Spanish publishing house, Planeta. His literary agent,...
Court refuses to block publication of Bolton memoir
Jun 21 2020: A federal judge on Saturday rejected the Department of Justice's motion for a temporary restraining order blocking publication of former national security adviser John Bolton's memoir The Room Where It Happened, paving the way for the book's publication next week. But ...
The psychologist in the Trump family speaks out in upcoming book
Jun 17 2020: Born into a fabulously wealthy family of seemingly continuous intrigues, betrayals and conflicts, Mary L. Trump did not seek the spotlight. She earned a master's in literature at Columbia and a doctorate in psychology at Adelphi University.

These disciplines seem to ...
DoJ sues John Bolton over forthcoming memoir
Jun 17 2020: Yesterday, The Department of Justice filed a civil suit in Washington D.C. over former national security adviser John Bolton's forthcoming memoir, The Room Where It Happened, just days ahead of the book's June 23 publication date. In its 27-page complaint, the ...
At 99, Al Jaffee says goodbye to Mad Magazine
Jun 16 2020: Mad magazine is celebrating its longest-tenured contributor, Al Jaffee, with an issue devoted to him on the occasion of his retirement.

The latest edition of the smart-alecky bible of boomer humor, billed as the "Special All Jaffee Issue" and available Tuesday, is ...
Trans activists write to newspaper condemning JK Rowling abuse story
Jun 16 2020: Trans and non-binary activists have written a public letter in support of JK Rowling after the Sun published a front page interview with her ex-husband headlined: "I slapped JK and I'm not sorry."

The group of campaigners said that while they strongly opposed the ...
Do the soaring sales of anti-racism books signal a true cultural shift?
Jun 16 2020: In the wake of the waves of police brutality at protests against the police killings of George Floyd, Breonna Taylor, and other black people, Americans are turning to books to try to understand the United States' history of structural and institutional racism. Over the ...
Amistad launches #BlackoutBestsellerList on social media
Jun 16 2020: In order to shine a light on Black authors and push the publishing industry to be more inclusive, Amistad books — a publisher devoted to uplifting multicultural voices — started an initiative encouraging readers to buy two books by Black authors between now and June 20....
Support BookBrowse
Become a Member and discover books that entertain, engage & enlighten.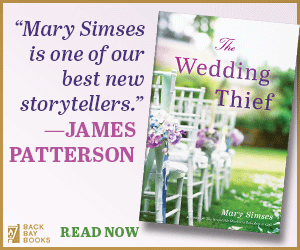 Readers Recommend
The Voyage of the Morning Light
by Marina Endicott

A sweeping novel set aboard a merchant ship sailing through the South Pacific in 1912.
Reader Reviews
Book Club Discussion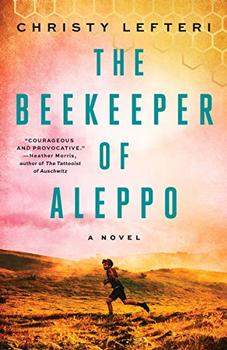 Book Club Giveaway!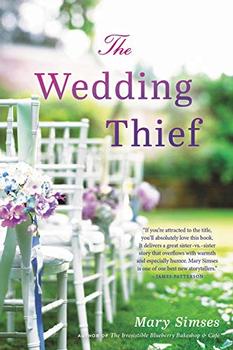 The Wedding Thief
by Mary Simses
Funny, soulful, and as sweet as buttercream, The Wedding Thief is the perfect summer read.
Wordplay
Solve this clue:
and be entered to win..
Books that


entertain,
engage
& enlighten


Visitors can view some of BookBrowse for free. Full access is for members only.