Breaking news on authors, publishers, and book-related topics
BookBrowse Book News
Page 4 of 344
Pennsylvania school district reverses ban on books by authors of color
Sep 22 2021: A wide-ranging ban on books in a southern Pennsylvania school district has been reversed following widespread protests and criticism.

The ban, which was implemented last October by the Central York school board, focused almost entirely on titles by or about people of...
Publishers, Amazon ask court to dismiss 'illogical' e-book price-fixing suit
Sep 20 2021: In separate filings late last week, lawyers for the Big Five publishers and Amazon asked a federal court to dismiss a lawsuit accusing them of a conspiracy to fix e-book prices.

In their September 17 filings, lawyers for Amazon and the Big Five publishers insist ...
2021 Booker Prize Shortlist
Sep 15 2021: Six titles made the shortlist for this year's Booker Prize for Fiction, one of the most prestigious prizes for English-language literature. This year's finalists were chosen from 158 novels published in the U.K. or Ireland between October 1, 2020, and September 30, 2021...
Pearson Education sues Chegg, alleging 'massive' copyright Infringement
Sep 14 2021: Pearson Education this week filed suit against textbook service Chegg for copyright infringement, alleging that Chegg's popular subscription study service illegally appropriates Pearson's end-of-chapter textbook questions.

In a complaint filed September 13 in federal...
Obituary Note: Michael Newton
Sep 09 2021: Michael Newton, who wrote several hundred westerns, thrillers and men's adventure novels, died on September 6. He was 69.

Diagnosed with an untreatable hereditary kidney disease in 1988, Michael lived normally until declining health forced him into home dialysis in ...
National Book Foundation honoring Nancy Pearl
Sep 09 2021: Nancy Pearl, the former librarian and "energetic champion for readers across the country," is the 2021 recipient of the Literarian Award for Outstanding Service to the American Literary Community "for her expansive service to readers and the literary community." ...
9/11: 20 years in books
Sep 04 2021: In an extensive article, Carlos Lozada, nonfiction book critic of The Washington Post and the author of What Were We Thinking: A Brief Intellectual History of the Trump Era, looks back over 20 years of books relating to 9/11. In summation, he writes:

In The Forever ...
Racism in the Dewey Decimal System
Sep 04 2021: ... The quickest possible glance reveals the racism in the Dewey Decimal System. We'll use the religion section as an example. The 200s encompass all religion, nominally, although the problems with this premise are obvious. ... Each Dewey heading encompasses ten major ...
Join BookBrowse
Become a Member and discover books that entertain, engage & enlighten.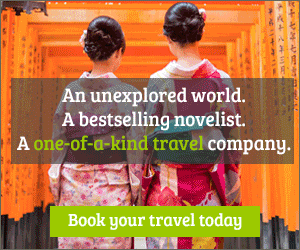 Readers Recommend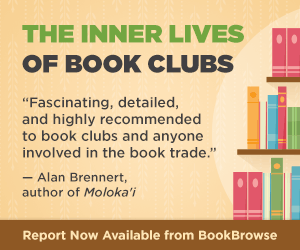 Win This Book!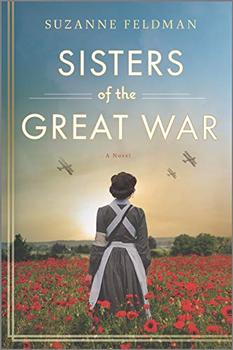 Sisters of the Great War by Suzanne Feldman
A powerful novel of two unconventional American sisters who volunteer at the front during World War I.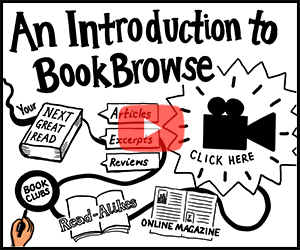 Wordplay
Solve this clue:
and be entered to win..
Books that


entertain,
engage
& enlighten


Visitors can view some of BookBrowse for free. Full access is for members only.