Breaking news on authors, publishers, and book-related topics
BookBrowse Book News
Page 1 of 304
B&N renovating stores during COVID-19 closures
Apr 06 2020: Most of Barnes & Noble's 627 stores are closed to the public, and the remainder are likely to close soon, but they continue to offer BOPIS (buy onine, pick up in store) via curbside pick-up where permitted. As a result B&N has closed stores and laid off staff with less ...
James Patterson donates $500,000 to #SaveIndieBookstores initiative
Apr 03 2020: Bestselling novelist James Patterson is helping to launch #SaveIndieBookstores, a partnership with the American Booksellers Association and the Book Industry Charitable Foundation (Binc), by contributing $500,000 and urging others to contribute this month. Reese ...
New releases struggle to find an audience
Apr 03 2020: Authors who were wary of releasing new titles into a market wracked by the temporary closure of retail stores appear to have had a point. Overall, only six new titles were among BookScan's top 50 print adult fiction bestsellers in the week ended March 28.
Macmillan lays off some staff, temporarily cuts some salaries
Apr 03 2020: Macmillan Publishers has laid off an undisclosed number of employees across all divisions, temporarily reduced pay for select employees, and implemented a hiring freeze, effective April 2. As a result of the layoffs, the Thomas Dunne imprint has been shuttered. The move...
Remembering Tomie dePaola
Mar 31 2020: The field of children's literature lost one of its great champions. Tomie DePaola died yesterday at the Dartmouth-Hitchcock Medical Center in Lebanon, N.H., due to complications following surgery after a fall last Thursday.
American Library Association cancels 2020 annual conference
Mar 27 2020: In a stark reminder that the U.S. is still likely in the early stages of the battle to contain the Covid-19 outbreak, the American Library Association has canceled the 2020 ALA Annual Conference & Exhibition, which was scheduled for June 25-30 in Chicago. It will be ...
B&N temporarily closes 400 outlets but continues to offer curbside pickup for online orders
Mar 27 2020: Barnes & Noble continues to adapt its operations in reaction to the spread of the new coronavirus. The company has temporarily closed about 400 stores to the public as it works with state and local officials to comply with shelter-in-place rules. At many outlets that ...
Albert Uderzo, co-creator of French comics series Asterix, dies at 92
Mar 27 2020: Albert Uderzo, a French illustrator who co-created Asterix the Gaul, the diminutive, blond-haired warrior who became one of the world's most recognizable and beloved cartoon characters, died of a heart attack on March 24 at his home in the Paris suburb of Neuilly-sur-...
Support BookBrowse
Become a Member and discover books that entertain, engage & enlighten.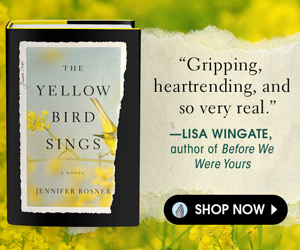 Readers Recommend
I Want You to Know We're Still Here
by Esther Safran Foer

"A vivid testimony to the power of memory."
- Kirkus (starred review)
Reader Reviews

Miss Austen
by Gill Hornby

A witty, poignant novel about Cassandra Austen and her famous sister, Jane.
Reader Reviews
Book Club Discussion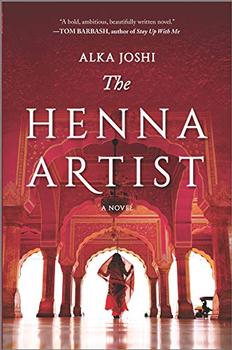 Win this book!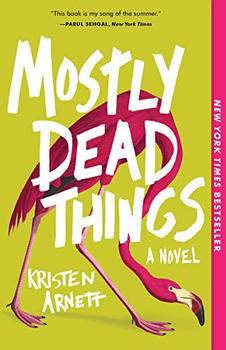 Mostly Dead Things
by Kristen Arnett
"Hilarious, deeply morbid, and full of heart."
- BuzzFeed
Wordplay
Solve this clue:
and be entered to win..
Books that


entertain,
engage
& enlighten


Visitors can view some of BookBrowse for free. Full access is for members only.