Breaking news on authors, publishers, and book-related topics
BookBrowse Book News
Page 3 of 248
Journalist Simeon Booker dies aged 99
Dec 12 2017: The great Simeon Booker, one of the bravest journalists of our time, faced dangers far worse than a petulant president's social media feed. Booker refused to be cowed--and ultimately helped change the nation. His life's work should be a lesson to us all about the power ...
William H. Gass, Acclaimed Postmodern Author, Dies at 93
Dec 08 2017: William H. Gass, a proudly postmodern author who valued form and language more than literary conventions like plot and character and who had a broad influence on other experimental writers of the 1960s, '70s and beyond, died on Wednesday in St. Louis. He was 93. Mr. ...
Barnes & Noble scales back ambitions as sales decline below expectations--again
Nov 30 2017: Barnes & Noble, which posted a wider loss last quarter and sent its shares tumbling, is scaling back ambitions to become more than a bookseller.

The retailer had hoped that toys, games and other items would shore up its results, especially as Amazon ate away at its ...
Bookstores counter Cyber Monday with 'Cider Monday'
Nov 28 2017: Shelf Awareness reports on the growing "Cider Monday" movement by indie booksellers in response to the big online shopping day known as Cyber Monday. In this low key but fun event stores offer their customers "a warm welcome and a cup of delicious cider" to thank them ...
Dictionary.com names 'complicit' its word of the year for 2017
Nov 27 2017: Dictionary.com's choice for its Word of the Year is "complicit." It says online searches for the word spiked three times this year...
Indie bookstores in USA celebrate Indies First and Small Business Saturday, while Indies in the UK host inaugural Sanctuary Saturday event
Nov 27 2017: On Saturday, hundreds of booksellers across the USA took part in Indies First and Small Business Saturday, organizing all kinds of in-store activities, offering a range of deals, hosting parties and engaging in the staple of Indies First since the event was founded by ...
How to Get Your Mind to Read
Nov 25 2017: A New York Times opinion piece by Daniel T. Willingham lays out the argument that American's poor reading skills cannot be blamed on modern technology but on a misunderstanding of how the mind reads - that functional literary is grounded not just in the ability to read ...
B&N Survey Finds Thanksgiving Eve 'Busiest Reading Day of the Year'
Nov 20 2017: According to Barnes & Noble's survey, 77% of Americans read at least one book, newspaper or magazine during Thanksgiving or other holiday travel, while 60% of travelers usually bring, buy or borrow reading material specifically for travel on Thanksgiving Eve. Some 73% ...
Support BookBrowse
Become a Member and discover books that entertain, engage & enlighten!

Book Discussion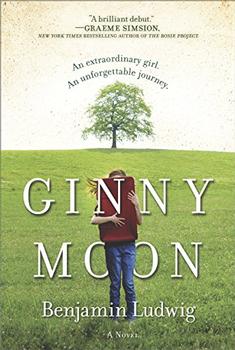 First Impressions
The Chalk Man
by C. J. Tudor

Relentlessly compelling psychological suspense. The must-read thriller debut of 2018.
Reader Reviews
Win this book!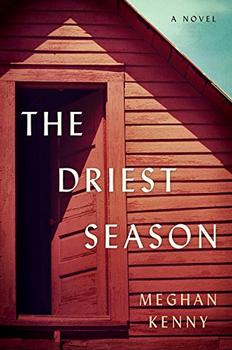 Win One of 50 Copies of This Exceptional Debut!
A deeply affecting story of loss, heartache, and—finally—hope.
Word Play
Solve this clue:
and be entered to win..
Books that


entertain,
engage
& enlighten


Visitors can view some of BookBrowse for free. Full access is for members only.