Breaking news on authors, publishers, and book-related topics
BookBrowse Book News
Page 3 of 303
More temporary bookstore closures, but most are still open for telephone orders and will mail books, and others are open but limiting visitors
Mar 16 2020: Since Thursday, a range of bookstores have announced temporary closings because of the pandemic. Among them are Powells in Oregon, The Strand in New York and WORD Bookstores in Brooklyn. But many are promising to mail books to customers so if you are looking for a book ...
At last some good news: NEA Says 55% of Americans are readers.
Mar 13 2020: A new report from the National Endowment for the Arts tracked American reading habits in 2017 and found that 55% of all U.S. adults did some form of book-reading in the year (outside of work or school), with reading levels similar to earlier studies from 2008 and 2012.
Library of Congress announces limited access to facilities until April 1
Mar 13 2020: Out of an abundance of caution, the Library of Congress announced today that all Library of Congress buildings and facilities will be closed to the public starting at 5 p.m. today until Wednesday, April 1, 2020 at 8 a.m. to reduce the risk of transmitting COVID-19 ...
COVID-19 causes more cancellations of book events
Mar 11 2020: Shelf Awareness catalogs the growing list of cancellations and postponements of book related events including the Tucson Festival of Books, The Los Angeles Times Festival of Books, the National Book Critics Circle award ceremony, the Virginia Festival of Books, plus a ...
Barbara Neely, creator of black female sleuth series, dies
Mar 10 2020: Award-winning mystery writer Barbara Neely, who created the first black female sleuth series in mainstream American publishing, died March 2 after a brief illness. She was 78.
Hachette cancels publication of Woody Allen memoir after staff stage a walkout
Mar 05 2020: Dozens of Hachette employees staged a walkout of its New York City offices on Thursday in protest against the company's decision to publish Woody Allen's autobiography.

Grand Central, a Hachette imprint, announced this week it would publish the Hollywood director's ...
ViacomCBS Is looking to sell Simon & Schuster
Mar 04 2020: Nearly three months to the day after the completion of the ViacomCBS merger, the mass media company has indicated its intentions to possibly sell Simon & Schuster, one of the U.S.'s Big Five publishers.
International book fairs impacted by COVID-19 coronavirus
Mar 02 2020: Although the London Book Fair says it will take place next week, since Friday, the U.S. operations of Simon & Schuster, Macmillan, HarperCollins, Hachette and Ingram have indicated that they won't attend this year. In addition, some parts of Penguin Random House U.S. ...
Support BookBrowse
Become a Member and discover books that entertain, engage & enlighten.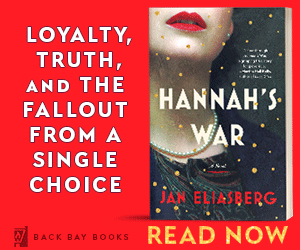 Readers Recommend
The Yellow Bird Sings
by Jennifer Rosner

A breathtaking debut inspired by the true stories of Jewish children hidden during WWII.
Reader Reviews

The Mountains Sing
by Nguyen Phan Que Mai

An enveloping, multigenerational tale set against the backdrop of the Viet Nam War.
Reader Reviews
Book Club Discussion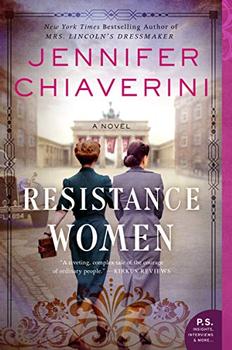 Win this book!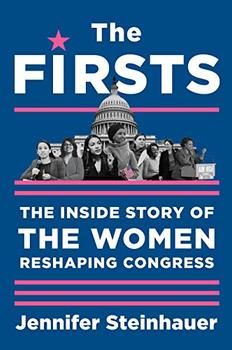 The Inside Story of the Women Reshaping Congress
"An intimately told story, with detailed and thought-provoking portraits..."
--New York Times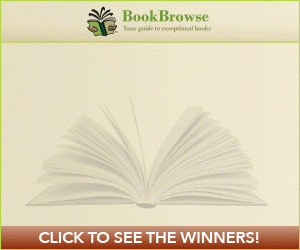 Wordplay
Solve this clue:
and be entered to win..
Books that


entertain,
engage
& enlighten


Visitors can view some of BookBrowse for free. Full access is for members only.