Breaking news on authors, publishers, and book-related topics
BookBrowse Book News
Page 3 of 344
Dave and Goliath: maverick writer Eggers makes a stand against Amazon
Oct 03 2021: This month, Dave Eggers, the award-winning campaigning author, is to risk American sales of his new novel, The Every, by limiting access to the hardback copies. Only small bookstores will stock it.

It is a typical move for Eggers, who has long pushed back against the...
Pew Report: 'Who Doesn't Read Books in America?'
Sep 30 2021: Some 23% of American adults said they have not read a book in whole or in part during the previous year, whether in print, electronic or audio form, a Pew Research Center survey of U.S. adults conducted January 25 to February 8 2021, found.

According to the PRC ...
UK Pavilion at Expo 2020 Dubai is a stage for AI-generated collective poems
Sep 30 2021: UK's contribution to Expo 2020 Dubai is a wooden sculptural structure that celebrates cultural diversity and collaboration, highlighting Britain as a meeting place of cultures and ideas. Created by artist and designer Es Devlin, the Poem Pavilion uses advanced machine ...
When the New York Times book review panned the classics
Sep 30 2021: Some of today's best-loved books — think "Catch-22," "Tender Is the Night" and even "Anne of Green Gables" — had a rocky reception in the New York Times' pages.
Ten things nobody tells you about the publishing industry
Sep 30 2021: An article by Kilby Blades, bestselling author of romance and women's fiction and a digital marketing veteran.

There's more to authoring than conquering the blank page. Dozens of unique quirks of industry factor into the experience of a creative. If you're an ...
France goes after Amazon's books business
Sep 28 2021: In a fresh swipe at the e-commerce giant, French lawmakers will this week examine a draft law that would effectively stop Amazon from offering virtually free delivery for book purchases — a major selling point for the online platform versus traditional bookstores.

...
"How to Be an Antiracist" author Ibram X. Kendi wins MacArthur "genius" grant
Sep 28 2021: Ibram X. Kendi is one of 25 Americans to receive a $625,000 grant from the Chicago-based John D. and Catherine T. MacArthur Foundation. Known colloquially as "genius" grants, the fellowships are designed to "encourage people of outstanding talent to pursue their own ...
Wyden, Eshoo question "big five" publishers over their library e-book practices
Sep 24 2021: In a potentially significant development, Senate Finance Committee Chair Ron Wyden (D-Oregon) and U.S. Representative Anna Eshoo (D-California) this week presented a wide-ranging set of questions to the Big Five publishers regarding their practices in the library e-book...
Join BookBrowse
Become a Member and discover books that entertain, engage & enlighten.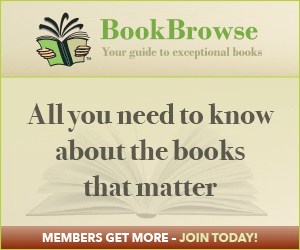 Readers Recommend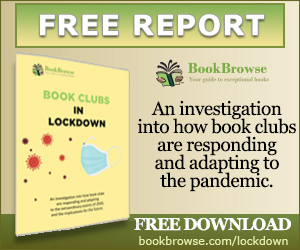 Win This Book!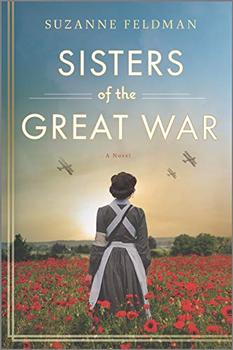 Sisters of the Great War by Suzanne Feldman
A powerful novel of two unconventional American sisters who volunteer at the front during World War I.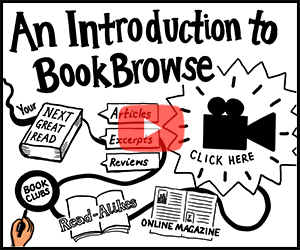 Wordplay
Solve this clue:
and be entered to win..
Books that


entertain,
engage
& enlighten


Visitors can view some of BookBrowse for free. Full access is for members only.