Breaking news on authors, publishers, and book-related topics
BookBrowse Book News
Page 3 of 320
Marieke Lucas Rijneveld wins International Booker for The Discomfort of Evening
Aug 26 2020: The 29-year-old Dutch author Marieke Lucas Rijneveld has become the youngest author ever to win the International Booker prize, taking the award for their "visceral and virtuosic" debut novel, The Discomfort of Evening.

Rijneveld, whose preferred pronouns are they/...
Booksellers to America: Save the Post Office
Aug 21 2020: At a time when the USPS is facing severe cuts and the Postmaster General is talking about introducing scaled rates depending on location, Danny Caine, owner of the Raven bookstore, in Lawrence, Kansas makes a clear case for the importance of the Post Office to ...
Aug 29 is Independent Bookstore Day
Aug 19 2020: The rescheduled Independent Bookstore Day 2020 is less than two weeks away--Saturday, August 29--and bookstores around the country have solidified their plans for the annual celebration of bookselling. More than 600 stores are participating this year, and Washington ...
Fundraiser aims to help Beirut publishers
Aug 19 2020: Bill Kennedy, a U.K. industry consultant, is leading a £100,000 (approx US$132k) GoFundMe fundraiser to help those in the publishing community in Beirut affected by the blast that devastated the city on August 4.

Beirut is one of the main publishing centers in the ...
Texas company launches five celebrity curated book clubs
Aug 19 2020: Literati, an Austin, Tex.-based company begun in 2017 that offers book subscription boxes for children, is expanding into virtual, branded book clubs. The book clubs will be overseen by a quartet of celebrities, including basketball star Stephen Curry, Nobel Laureate ...
Library supporters urge action as Senate recesses without relief bill
Aug 14 2020: With Congress now on break until September, ALA officials are urging library supporters to keep pressing lawmakers for a pandemic relief package that includes funding for libraries...

In an interview with PW earlier this spring, sociologist Eric Klinenberg, author of...
"Rage", Bob Woodward's next Trump book publishing Sept 15
Aug 13 2020: Simon & Schuster's dominance over the Donald Trump exposé category is likely to be reaffirmed this September 15, when the publisher will release the latest title by Pulitzer Prize–winning Washington Post reporter Bob Woodward, of Watergate coverage fame.

Rage, ...
New York Comic Con 2020 canceled, switches to virtual event
Aug 12 2020: In a long-expected announcement, ReedPop, organizer of New York Comic Con, announced it has canceled the annual in-person 2020 event, which was scheduled to be held October 8-11 at the Javits Convention Center. Instead of the physical event, ReedPop plans to partner ...
Support BookBrowse
Become a Member and discover books that entertain, engage & enlighten.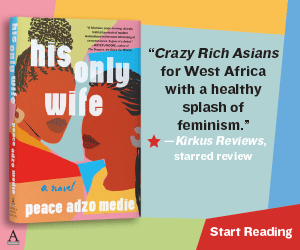 Readers Recommend
A Girl is A Body of Water
by Jennifer Nansubuga Makumbi

A powerful portrait of a young Ugandan girl and her family.
Reader Reviews

Ruthie Fear
by Maxim Loskutoff

In this haunting parable of the American West, a young woman faces the violent past of her remote Montana valley.
Reader Reviews
Book Club Discussion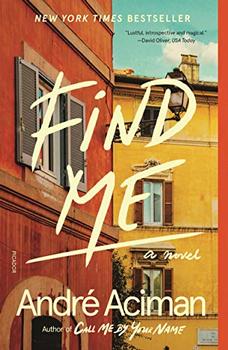 Win this book!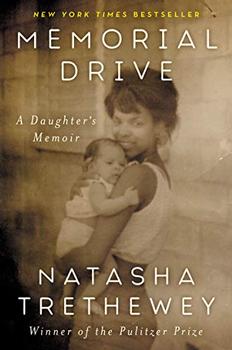 Memorial Drive
by Natasha Trethewey
The moving, intimate story of a poet coming into her own in the wake of tragedy.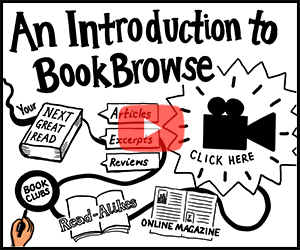 Wordplay
Solve this clue:
and be entered to win..
Books that


entertain,
engage
& enlighten


Visitors can view some of BookBrowse for free. Full access is for members only.