Breaking news on authors, publishers, and book-related topics
BookBrowse Book News
Page 3 of 277
Legal threats from Broadway's 'Mockingbird' sink productions around the country
Mar 01 2019: Across America, small theaters are canceling productions of Harper Lee's "To Kill a Mockingbird," citing a threat of litigation from a powerful, sharp-elbowed Broadway producer related to a contract that dates back half a century.

The theaters were planning to stage ...
Squinky pigsquiffle! How Roald Dahl teaches children creative swearing
Feb 28 2019: The Guardian has a fun article on Susan Rennie's book, Roald Dahl's Rotsome and Repulsant Words, which is worth a read for all Dahl fans, and particularly lovers of his 1982 classic, The BFG:

If a small child were to walk up to the lexicographer Susan Rennie in the ...
Silicon Valley billionaire takes over as new sponsor of Booker Prize
Feb 28 2019: Silicon Valley billionaire, philanthropist and author Michael Moritz and his wife Harriet Heyman's charitable foundation has been announced as the new sponsor of the Booker prize, a month after the Man Group revealed it was ending its 18-year sponsorship of the ...
The Inner Lives of Book Clubs: Now Available
Feb 26 2019: We are pleased to announce the publication of The Inner Lives of Book Clubs!

This fascinating report is the first to really get to the heart of the book club experience. It's the result of two surveys of more than 5,500 people, combined with BookBrowse's more than ...
W.E.B. Griffin dies aged 89
Feb 18 2019: Prolific author William E. Butterworth III, who wrote under the name W.E.B. Griffin, has died aged 89.
Andrea Levy, chronicler of the Windrush generation, dies aged 62
Feb 15 2019: The writer Andrea Levy, who explored the experience of Jamaican British people in a series of novels over 20 years has died, aged 62, from cancer.

After starting to write as a hobby in her early 30s, Levy published three novels in the 1990s that brought her positive ...
Paperback pioneer Betty Ballantine dead at 99
Feb 14 2019: Betty Ballantine, half of a groundbreaking husband-and-wife publishing team that helped invent the modern paperback and vastly expand the market for science fiction and other genres through such blockbusters as "The Hobbit" and "Fahrenheit 451," has died aged 99.

...
Rosamunde Pilcher has died aged 94
Feb 07 2019: In 1988 the 14th novel by a little-known 63-year-old British author was published in New York. The Shell Seekers, the 500-page story of a woman, Penelope Keeling, looking back on her life and loves during the second world war, took the US by storm.

The New York Times...
Readers Recommend
Greek to Me
by Mary Norris

The Comma Queen returns with a buoyant book about language, love, and the wine-dark sea.
Reader Reviews

The Affairs of the Falcóns
by Melissa Rivero

A beautiful, urgent novel about the lengths one woman is willing to go to build a new life.
Reader Reviews
Book Club
Book Club Giveaway!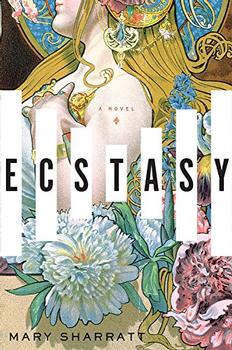 Win copies to share with friends or your book club!
Ecstasy reveals the true Alma Mahler: composer, author, daughter, mother, wife, lover, and muse.
Word Play
Solve this clue:
and be entered to win..
Books that


entertain,
engage
& enlighten


Visitors can view some of BookBrowse for free. Full access is for members only.