Breaking news on authors, publishers, and book-related topics
BookBrowse Book News
Page 2 of 325
Costa Awards short list announced.
Nov 25 2020: Shortlists in five categories have been announced for the 2020 Costa Book Awards, recognizing some of the most enjoyable books published in the last year by authors living in the U.K. and Ireland. This year's shortlists feature 10 debuts, four previously shortlisted ...
Beatles biography 'One Two Three Four' wins Baillie Gifford prize
Nov 25 2020: Craig Brown has won the Baillie Gifford prize, the UK's top award for nonfiction, for One Two Three Four: The Beatles in Time, a take on the band that judges said had "reinvented the art of biography".

A mix of history, diaries, autobiography, fan letters, interviews...
Penguin Random House to buy Simon & Schuster
Nov 25 2020: Bertelsmann, owner of Penguin Random House, is buying Simon & Schuster from ViacomCBS and will make it part of PRH, the company announced. The deal should close in the second half of next year, subject to the usual closing procedures as well as regulatory approval. The ...
Jan Morris, historian, travel writer and trans pioneer, dies aged 94
Nov 21 2020: Jan Morris, the historian and travel writer who evoked time and place with the flair of a novelist, has died aged 94.

As a journalist Morris broke monumental news, including Edmund Hillary and Tenzing Norgay's ascent of Everest, and the French involvement in the ...
Douglas Stuart's debut novel Shuggie Bain wins Booker Prize
Nov 20 2020: Scottish-American author Douglas Stuart has won the Booker prize for his first novel, Shuggie Bain, a story based on his own life that follows a boy growing up in poverty in 1980s Glasgow with a mother who is battling addiction.
Dan Rather is this year's Indies First spokesperson
Nov 20 2020: Author, journalist and former national evening news anchor Dan Rather is this year's official Indies First spokesperson, the American Booksellers Association announced, noting: "In recent weeks, legendary news anchor Rather has been promoting independent bookstores via ...
First-day sales of A Promised Land Set Penguin Random House record
Nov 19 2020: Sales of A Promised Land (Crown), the first volume of Barack Obama's presidential memoirs, totaled more than 887,000 in the U.S. and Canada in all formats on Tuesday, November 17, the book's pub date. Penguin Random House said these sales, including preorders, "...
National Book Awards announced
Nov 19 2020: The National Book Awards have been announced. See them all at BookBrowse.
Join & Save $10!
Discover books that entertain, engage & enlighten. One-year membership: $29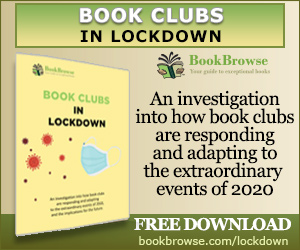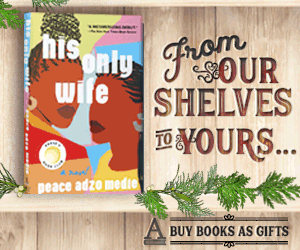 Readers Recommend
Migrations
by Charlotte McConaghy

An instant bestseller set on the brink of catastrophe, for readers of Flight Behavior and Station Eleven.

Reader Reviews
Win This Book!
Return to Gilead with Jack, the instant New York Times bestseller
Enter to win Marilynne Robinson's latest novel in her classic series.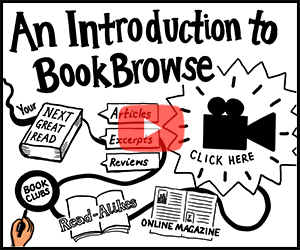 Wordplay
Solve this clue:
and be entered to win..
Books that


entertain,
engage
& enlighten


Visitors can view some of BookBrowse for free. Full access is for members only.