Breaking news on authors, publishers, and book-related topics
BookBrowse Book News
Page 2 of 277
UK bookstore chain Waterstones says it can't pay living wage
Mar 26 2019: More than 1,300 writers including Kerry Hudson, David Nicholls, Sally Rooney, Michael Rosen and Val McDermid have backed a campaign for Waterstones booksellers to be paid the living wage.

The support follows a petition from staff at Waterstones, signed by more than 6...
European parliament approves sweeping changes to copyright law
Mar 26 2019: The European parliament has approved a controversial directive introducing sweeping changes to copyright enforcement across Europe.

The European copyright directive is best known for two provisions it contains: articles 11 and 13, referred to as the "link tax" and "...
Will Bibles designed for the Instagram generation get millennials into religion?
Mar 24 2019: There are a plethora of reasons young people say they are turned off by the religion they were born into, or religion in general. Some cite the conservative views of many faiths, like opinions on politics or same-sex marriage, as well as outdated structures of power. ...
In Y.A., where Is the line between criticism and cancel culture
Mar 21 2019: Late last month, the author Kosoko Jackson withdrew the publication of his début young-adult novel, "A Place for Wolves," which had been slated for a March 26th release. The book, which follows two American boys as they fall in love against the backdrop of the Kosovo ...
Trump budget calls for closing the National Endowment for the Arts
Mar 19 2019: In what has become an annual rite under the Trump administration, the president's fiscal year 2020 budget proposal calls for the elimination of the National Endowment for the Arts. Trump's initial budgets for both fiscal 2018 and 2019 also called for cutting the NEA, ...
Soft foods helped humans form 'f' and 'v' sounds
Mar 14 2019: According to researchers, the English language might never have enjoyed a richness of F-words had it not been for early farmers and the food processing they favored. Dairy products and other soft foods, such as gruel, porridge, soup and stews, helped shape our faces, ...
Nobel Prize for Literature will be announced this fall--for 2018 and 2019
Mar 05 2019: After skipping 2018's announcement due to scandal, the Nobel Foundation has announced that the Nobel Prize in Literature will be awarded in 2019 - and that Laureates will be announced for both 2018 and 2019.

According to the press release: "During the past year, the...
Women's Prize for Fiction longlist announced
Mar 05 2019: The longlist for The Women's Prize for Fiction 2019 have been announced. The winner will be declared in June.

The Silence of the Girls by Pat Barker
Remembered by Yvonne Battle-Felton
My Sister, the Serial Killer Oyinkan Braithwaite
The Pisces Melissa Broder
...
Readers Recommend
The Affairs of the Falcóns
by Melissa Rivero

A beautiful, urgent novel about the lengths one woman is willing to go to build a new life.
Reader Reviews

When We Left Cuba
by Chanel Cleeton

An exhilarating historical novel from the author of Next Year in Havana, a Reese Witherspoon Book Club pick.
Reader Reviews
Book Club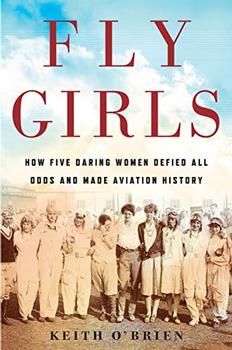 Book Club Giveaway!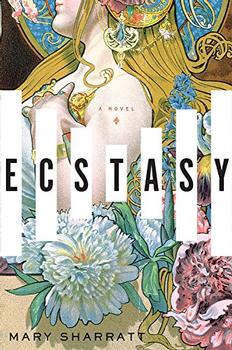 Win copies to share with friends or your book club!
Ecstasy reveals the true Alma Mahler: composer, author, daughter, mother, wife, lover, and muse.
Word Play
Solve this clue:
and be entered to win..
Books that


entertain,
engage
& enlighten


Visitors can view some of BookBrowse for free. Full access is for members only.