Breaking news on authors, publishers, and book-related topics
BookBrowse Book News
Page 2 of 329
A year for the (record) books in publishing
Feb 01 2021: Combined print book and e-book sales hit 942 million units in 2020 at outlets that report to NPD BookScan (for the US market), a 9% increase over 2019 and the most unit sales recorded in a single year by BookScan since the service was created in 2004. In a webinar held ...
Merriam-Webster adds more than 520 new words to dictionary, including COVID-19 and second gentleman
Jan 30 2021: Merriam-Webster, the United States' leading language provider announced it was adding over 520 new words and definitions to the publisher's website. These new words include "COVID-19," "second gentleman," "long-hauler," "flex," "ASMR" and "sapiosexual."
Authors Guild asks DoJ to stop PRH purchase of S&S
Jan 29 2021: The Authors Guild, along with five other writers' groups and the nonprofit Open Markets Institute, has sent a letter to the Department of Justice asking the government to block Penguin Random House's pending acquisition of Simon & Schuster. In asking for the DoJ to step...
Amanda Gorman's three books will get one million first prints due to overwhelming demand
Jan 29 2021: To meet the demand for Amanda Gorman's unreleased books, her publisher announced it will print one million copies of each of her three titles.

Gorman 22, turned heads and stole hearts when she delivered a powerful inauguration poem at the US Capitol on January 20, ...
Book sales post another big weekly gain
Jan 28 2021: Book sales are still up following a hot start to 2021. Last week, unit sales of print books jumped 18% over the week ended January 25, 2020, at outlets that report to NPD BookScan. In the prior week, unit sales rose nearly 23% over 2020, resulting in a 22% increase in ...
Monique Roffey wins Costa Book of the Year for The Mermaid of Black Conch
Jan 26 2021: Monique Roffey has won the £30,000 Costa book of the year award for her sixth novel, The Mermaid of Black Conch, which opens as a fisherman on a Caribbean island sees a "barnacled, seaweed-clotted" mermaid raise her head from the sea.

Suzannah Lipscomb, the historian...
Meet the book club that's helping to quickly vaccinate its town
Jan 26 2021: The 10 members of the Fabulous Ladies Book Club in Ruidoso, N.M. now meet online, but in recent weeks, they have found a new project that gives them good reason to see one another beyond their screens: They are helping to vaccinate their town.

It all started on Dec. ...
Netflix developing projects for three Ibram X. Kendi books
Jan 20 2021: Netflix is partnering with author and scholar Ibram X. Kendi to produce three new projects based on his books Stamped from the Beginning: The Definitive History of Racist Ideas in America; Stamped: Racism, Antiracism and You; and Antiracist Baby. Kendi will executive ...
Join BookBrowse
Become a Member and discover books that entertain, engage & enlighten.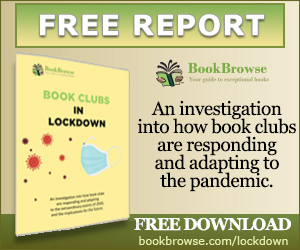 Readers Recommend
Black Widows
by Cate Quinn

A brilliant joyride in the company of three sister-wives with nothing in common except their dead husband.

Reader Reviews
Win This Book!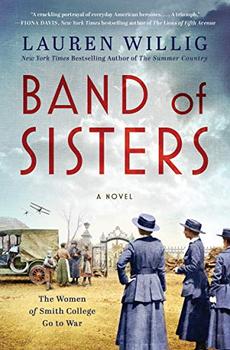 Band of Sisters
by Lauren Willig
"A crackling portrayal of everyday American heroines…A triumph."
— Fiona Davis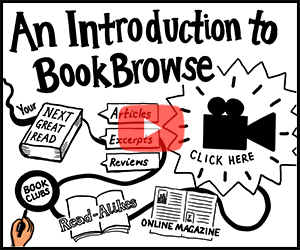 Wordplay
Solve this clue:
and be entered to win..
Books that


entertain,
engage
& enlighten


Visitors can view some of BookBrowse for free. Full access is for members only.