Breaking news on authors, publishers, and book-related topics
BookBrowse Book News
Page 7 of 325
CEO John Sargent leaving Macmillan
Sep 17 2020: In a surprise announcement this morning, Holtzbrinck announced that John Sargent, CEO of Macmillan, will leave Macmillan and its parent, Holtzbrinck Publishing Group, on January 1. Don Weisberg, president of Macmillan US Trade, has been named to succeed Sargent as CEO ...
Booker Shortlist dominated by debut authors
Sep 15 2020: The Booker shortlist was announced today, with four of the six nominees debut authors. In another surprise to many, two-times winner Hilary Mantel was not included on the shortlist.
Sir Ronald Harwood obituary
Sep 15 2020: British author, playwright and author Ronald Harwood died aged 85 last week. He earned three Oscar nominations and won for best adapted screenplay in 2003 for The Pianist. His plays included The Ordeal of Gilbert Pinfold, adapted from a novel by Evelyn Waugh; After the...
National Book Foundation to honor Walter Mosley with lifetime achievement award
Sep 10 2020: The National Book Foundation has announced that it will award Walter Mosley with the 2020 Medal for Distinguished Contribution to American Letters. He is the thirty-third recipient of the award which was created in 1988 to recognize a lifetime of literary achievement.
Ayad Akhtar named next president of PEN America
Sep 08 2020: The Pulitzer Prize-winning playwright, novelist, and screenwriter Ayad Akhtar will serve as the next president of PEN America, succeeding novelist Jennifer Egan, who has led the organization in that role over the past three years. Akhtar will assume the presidency ...
How libraries can save the 2020 election
Sep 04 2020: As states rush to adapt their election systems amid the coronavirus pandemic, officials estimate that 80 million Americans plan to vote by mail this fall, twice as many as in 2016. Because of Postmaster General Louis DeJoy's decision to remove or cripple key components ...
Bertelsmann, owner of Penguin Random House, and Harper Collins interested in buying Simon & Schuster
Sep 02 2020: Penguin Random House parent company Bertelsmann has confirmed that it is interested in acquiring Simon & Schuster once ViacomCBS begins to again actively shop the country's third largest trade publishing house after the pandemic fades Shortly after Viacom and CBS merged...
Supply issues disrupt fall publishing schedules
Aug 28 2020: Back in March, many publisher rescheduled large chunks of their catalog to the fall in the hope that things would be back to normal. But they are not, and now we are entering a very overcrowded season with the extra issue that the two largest printing companies in the ...
Join & Save $10!
Discover books that entertain, engage & enlighten. One-year membership: $29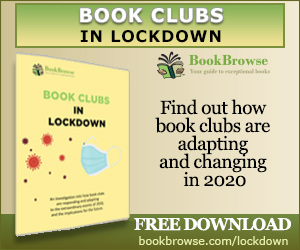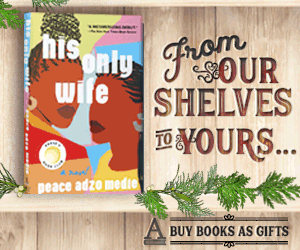 Readers Recommend
A Girl is A Body of Water
by Jennifer Nansubuga Makumbi

A powerful portrait of a young Ugandan girl and her family.
Reader Reviews
Book Club Discussion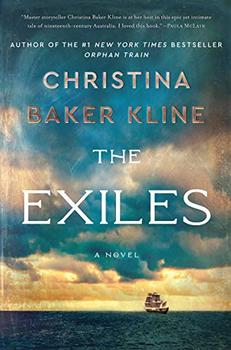 Win This Book!
Return to Gilead with Jack, the instant New York Times bestseller
Enter to win Marilynne Robinson's latest novel in her classic series.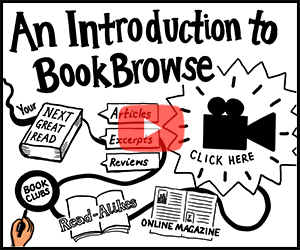 Wordplay
Solve this clue:
and be entered to win..
Books that


entertain,
engage
& enlighten


Visitors can view some of BookBrowse for free. Full access is for members only.