Breaking news on authors, publishers, and book-related topics
BookBrowse Book News
Page 7 of 315
Black-owned bookstores see waves of support
Jun 05 2020: Amid the ongoing protests that began last week in response to the murder of George Floyd, the industry has seen an unprecedented surge in the sale of antiracist titles, and as lists of antiracist books have circulated online, so, too, have lists of Black-owned ...
BookExpo, BookCon Online drew strong numbers
Jun 04 2020: ReedPop has released figures on the number of views its online editions of BookExpo and BookCon generated when they were held from May 26-31. ReedPop created the online forum when it was forced to cancel the in-person BookExpo and BookCon events because of the Covid-19 ...
Authors spearhead #KidLit rally for Black Lives
Jun 02 2020: In support of the global protests that are currently being held against police brutality and racism, National Ambassador for Young People's Literature Jason Reynolds and fellow children's authors and activists Kwame Alexander and Jacqueline Woodson are leading the #...
Larry Kramer, playwright and outspoken AIDS activist, dies at 84
Jun 01 2020: Larry Kramer, the noted writer whose raucous, antagonistic campaign for an all-out response to the AIDS crisis helped shift national health policy in the 1980s and '90s, died on Wednesday morning in Manhattan. He was 84.

His husband, David Webster, said the cause was...
An antiracist reading list
Jun 01 2020: Writing in the New York Times, Ibram X. Kendi recommends books to help America transcend its racist heritage:

... To build a nation of equal opportunity for everyone, we need to dismantle this spurious legacy of our common upbringing. One of the best ways to do this ...
Twin Cities bookstores: destroyed, damaged, spared in protests
Jun 01 2020: In the sometimes violent protests that followed the murder last week of George Floyd by police in Minneapolis, Minn., some bookstores in the Twin Cities were destroyed and damaged, while others have remained unscathed but are boarded up and not sure when and how to ...
Publishers charge the Internet Archive with copyright infringement
Jun 01 2020: Hachette Book Group, HarperCollins, John Wiley & Sons, and Penguin Random House filed a lawsuit on Monday in the U.S. District Court for the Southern District of New York charging the Internet Archive with copyright infringement. The suit asks the court to issue ...
BookExpo & Book Con 2020: Celebrating Books and Authors Online
May 26 2020: With the Covid-19 pandemic forcing the cancellation of the 2020 editions of BookExpo and BookCon, event organizer ReedPop has joined the growing ranks of companies taking the virtual route to connect their different constituencies in the online world. For ReedPop, that ...
Support BookBrowse
Become a Member and discover books that entertain, engage & enlighten.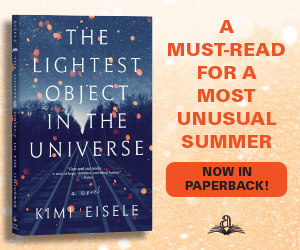 Readers Recommend
The Voyage of the Morning Light
by Marina Endicott

A sweeping novel set aboard a merchant ship sailing through the South Pacific in 1912.
Reader Reviews
Book Club Discussion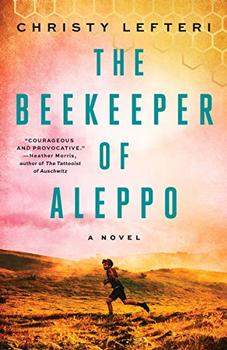 Book Club Giveaway!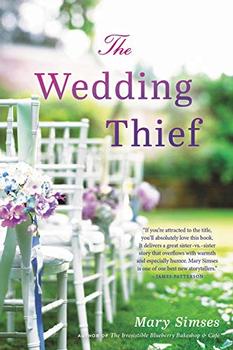 The Wedding Thief
by Mary Simses
Funny, soulful, and as sweet as buttercream, The Wedding Thief is the perfect summer read.
Wordplay
Solve this clue:
and be entered to win..
Books that


entertain,
engage
& enlighten


Visitors can view some of BookBrowse for free. Full access is for members only.