Breaking news on authors, publishers, and book-related topics
BookBrowse Book News
Page 7 of 344
U.K. authors rally to protect copyright
Aug 02 2021: More than 2,500 authors have put their names to a letter in London's Sunday Times as part of the Save Our Books campaign, launched in an effort to maintain the U.K.'s "copyright exhaustion" principle. The paper also ran a news story about the campaign.

Exhaustion of ...
Why would anyone shop indie when there's a better price just a few clicks away?
Aug 01 2021: "Why would anyone shop indie when there's a better price just a few clicks away?" That's the question Mason Engel set out to answer by visiting bookstores across the United States.

It was not a glamorous trip -- especially during the worldwide pandemic. And he had ...
The rise of audio original publishing
Aug 01 2021: In an article that leads with nonfiction author Erik Larson's first foray into fiction, No One Goes Alone, a novella set in a haunted house on a fictional island off the coast of England, that will publish in September as a stand-alone audiobook from Penguin Random ...
Little Free Diverse Libraries: What they are and how you can help
Aug 01 2021: Last spring, when lifelong book lover and NYC public school counselor Sarah Kamya strolled her predominantly white neighborhood, stopping to browse at the three Little Free Libraries she passes every day, she noticed something for the first time: a clear lack of books ...
TV adaptation of Maggie Shipstead's "The Great Circle"
Jul 30 2021: A TV series adaptation of Maggie Shipstead's Booker Prize-longlisted novel Great Circle is being developed by Picturestart, the production company set up by former Lionsgate Motion Picture Group co-president Erik Feig. Deadline reported that Feig's company "won the ...
Crime novelist Mo Hayder dies aged 59 from motor neurone disease
Jul 29 2021: British crime novelist Mo Hayder, whose dark, shocking thrillers won her the title of "queen of fear", has died at the age of 59 after being diagnosed with motor neuron disease in December.

Hayder was the pen name for Clare Dunkel. Her death was announced by her ...
2021 Booker longlist announced, contains four Americans
Jul 27 2021: The longlist for the Booker Prize has been announced, including four American authors: Nathan Harris, Patricia Lockwood, Richard Powers, and Maggie Shipstead. The prize is worth £50,000 ($68,860). A shortlist of six will be announced on September 14, and the winner will...
Goodreads' bot problem
Jul 24 2021: Goodreads reviews feel honest until they don't...Weeding through the weekly Top Reviewers, many profiles appear ordinary. The astonishing number of books read and reviewed per week by the Top Reviewers makes it clear that these profiles are not average, albeit avid, ...
Join BookBrowse
Become a Member and discover books that entertain, engage & enlighten.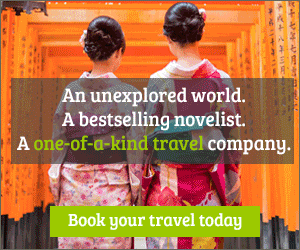 Readers Recommend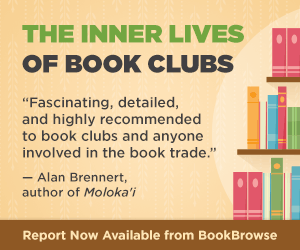 Win This Book!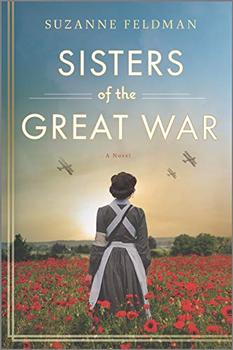 Sisters of the Great War by Suzanne Feldman
A powerful novel of two unconventional American sisters who volunteer at the front during World War I.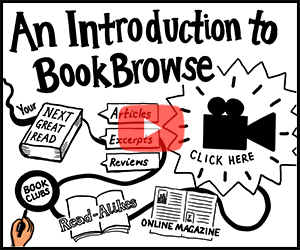 Wordplay
Solve this clue:
and be entered to win..
Books that


entertain,
engage
& enlighten


Visitors can view some of BookBrowse for free. Full access is for members only.