Breaking news on authors, publishers, and book-related topics
BookBrowse Book News
Page 7 of 329
News Corp., and Penguin Random House leading bidders for Simon & Schuster
Nov 17 2020: News Corp. (which owns HarperCollins) and Penguin Random House are the leading bidders for Simon & Schuster, according to the New York Times, which cited "three people familiar with the process." S&S was put up for sale in March by ViacomCBS, which characterized the ...
Lockdown named word of the year by Collins Dictionary
Nov 09 2020: Lockdown, the noun that has come to define so many lives across the world in 2020, has been named word of the year by Collins Dictionary with a 6000% increase in usage compared to 2019.

Other pandemic-related words such as coronavirus, social distancing, self-isolate...
Mary Wollstonecraft honored with controversial statue after 200 years
Nov 09 2020: A Sculpture of Mary Wollstonecraft has been made by one of Britain's most important and sometimes controversial artists, Maggi Hambling (and the statue has already raised considerable controversy.) The unveiling on Tuesday follows 10 years of trying to raise the £143,...
With virus resurgent, PRH extends Open License for online readings through March 2021
Oct 30 2020: With the Covid-19 pandemic resurgent around the globe, Penguin Random House this week announced that it is extending its Open License for online story time and read-aloud videos through March 31, 2021. The program was first announced in March of 2020 to encourage ...
Writers Against Trump organizing November 5 bookstore events
Oct 29 2020: Writers Against Trump, an association of American authors and writers working together to oppose Donald Trump and to encourage voter turnout, is planning a series of post-election events on November 5, in partnership with several independent bookstores around the ...
Little Free Library launches Read in Color diversity initiative
Oct 28 2020: Little Free Library, the nonprofit organization that promotes literacy through unconventional projects, has launched its newest initiative. Working with Colle McVoy, a Minneapolis creative agency, Read in Color will distribute books on racism and social justice, as well...
New York's Strand Bookstore asked for help and received 25,000 online orders
Oct 27 2020: One of New York's oldest bookstores pleaded for help from customers — and help poured in.

Nancy Bass Wyden, owner of the Strand Bookstores, took to Facebook and Twitter on Friday to say the business was "unsustainable." Sales had slumped 70 percent since 2019 because...
How bookstores are weathering the pandemic
Oct 26 2020: An article at Vox explores how independent bookstores in the USA are doing everything they can to stay in business:

.... Powell's and other independent bookstores across the country face an uncertain and undoubtedly difficult future: Government assistance has dried ...
Join BookBrowse
Become a Member and discover books that entertain, engage & enlighten.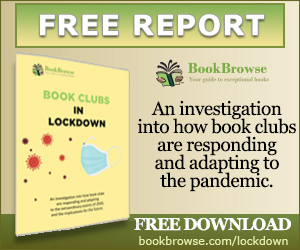 Readers Recommend
The Lost Apothecary
by Sarah Penner

A forgotten history. A secret network of women. A legacy of poison and revenge. Welcome to The Lost Apothecary.

Reader Reviews

Smalltime
by Russell Shorto

Family secrets emerge as a best-selling author dives into the history of the mob in small-town America.

Reader Reviews
Win This Book!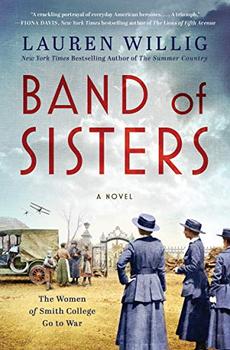 Band of Sisters
by Lauren Willig
"A crackling portrayal of everyday American heroines…A triumph."
— Fiona Davis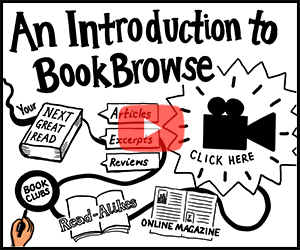 Wordplay
Solve this clue:
and be entered to win..
Books that


entertain,
engage
& enlighten


Visitors can view some of BookBrowse for free. Full access is for members only.