Breaking news on authors, publishers, and book-related topics
BookBrowse Book News
Page 11 of 224
Nominate your favorite bookstore employee for a bonus from James Patterson
Oct 07 2015: Author James Patterson has already donated millions of dollars to bookstores, libraries and other literary organizations in the US, UK, Australia and New Zealand. Now he has set up a fund in partnership with the American Booksellers Association to provide bonuses of $...
Henning Mankell dies aged 67
Oct 05 2015: Henning Mankell, the Swedish crime writer best known for his Kurt Wallander books has died aged 67 after being diagnosed with cancer last year. Credited with almost single-handedly establishing Sweden as a crime writer's ideal dystopia, he was a dedicated political ...
5 Under 35 Honorees announced
Sep 30 2015: The National Book Foundation announced the 5 Under 35 honorees today:

Angela Flournoy, The Turner House (HMH)
Colin Barrett, Young Skins (Black Cat)
Azareen Van der Vliet Oloomi, Fra Keeler (Dorothy Project)
Tracy O'Neill, The Hopeful (Ig Publishing)
Megan Kruse, ...
Ta-Nehisi Coates among 2015 MacArthur Geniuses
Sep 29 2015: Authors Ta-Nehisi Coates and Ben Lerner and poet Ellen Bryant Voigt are among the twenty-four 2015 MacArthur fellows. Each receives a no-strings attached stipend of $625,000 over five years.

"These 24 delightfully diverse MacArthur Fellows are shedding light and ...
What happened to the e-book apocalypse?
Sep 23 2015: The New York Times reports on the "digital apocalypse that never arrived or at least not on schedule."

Between 2008 and 2010 e-book sales soared by 1,260 percent. Print sales fell and bookstores struggled - culminating in Borders declaring bankruptcy in 2011.

...
Book subscription service Oyster to close
Sep 22 2015: After two years of operation, Oyster, which offered unlimited access to a million titles for US$9.95 a month Oyster, is shutting down, and it would seem that most of the staff will be employed by Google Play Books, including the CEO and two cofounders.

Tech news ...
Novelist Jackie Collins dies aged 77
Sep 20 2015: Novelist Jackie Collins has died of breast cancer at the age of 77, her family said in a statement.

The British-born writer, sister of actress Joan Collins, died in Los Angeles, her spokeswoman said. Collins's career spanned four decades during which she sold more ...
National Book Awards Longlist Announced
Sep 17 2015: The last of the National Book Award longlists was announced Thursday, with Hanya Yanagihara's Booker-shortlisted A Little Life joining the Booker-longlisted Did You Ever Have a Family by Bill Clegg, Edith Pearlman's short-story collection Honeydew (following up on the ...
One-Month Free Membership
Editor's Choice
Here I Am
by Jonathan Safran Foer With almost all the accoutrements of upper middle-class suburban life, Julia and Jacob Bloch fit the...

Harmony
by Carolyn Parkhurst In previous novels such as The Dogs of Babel and Lost and Found, Carolyn Parkhurst has shown herself...

Commonwealth
by Ann Patchett Opening Ann Patchett's novel Commonwealth about two semi-functional mid-late 20th Century ...
First Impressions
Darling Days
by iO Tillett Wright

A devastatingly powerful memoir of one young woman's extraordinary coming of age.

The Tea Planter's Wife
by Dinah Jefferies

An utterly engrossing, compulsive page-turner set in 1920s Ceylon.
Book Discussions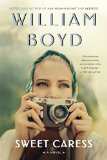 Win this book!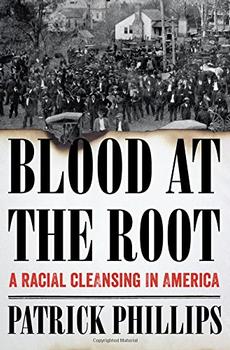 Blood at the Root
"A gripping, timely, and important examination of American racism."
- PW Starred Review
Word Play
Solve this clue:
and be entered to win..
Books that


entertain,
engage
& enlighten


Visitors can view some of BookBrowse for free. Full access is for members only.