Breaking news on authors, publishers, and book-related topics
BookBrowse Book News
Page 12 of 224
Man Booker Shortlist Announced
Sep 15 2015: Marlon James, Tom McCarthy, Chigozie Obioma, Sunjeev Sahota, Anne Tyler and Hanya Yanagihara are the shortlisted authors for the 2015 Man Booker Prize for Fiction.

Their books are:

Marlon James (Jamaica), A Brief History of Seven Killings (Riverhead Books (USA))

...
Henrietta Lacks biographer Rebecca Skloot responds to US parent over 'porn' allegation
Sep 09 2015: Writer Rebecca Skloot has hit back at a Tennessee parent who is trying to have her acclaimed biography of Henrietta Lacks removed from local schools, saying the complainant is confusing "gynaecology with pornography".
Authors' fundraising page for Syrian refugee crisis raises $300,000 in one day
Sep 04 2015: Yesterday, Patrick Ness launched a fundraising page for Save the Children, with the money going "to help with the Syrian refugee crisis because I can no longer stand to just tweet about it." He offered to match GBP100,000 in donations (about US$150,000). Within hours, ...
National Humanities Medal award winners
Sep 04 2015: The White House today announced the distinguished recipients of the 2014 National Humanities Medal. The awardees include historians, writers, a philosopher, scholar, preservationist, food activist and an education course. President Barack Obama will confer the medal in ...
Don DeLillo awarded National Book Foundation Medal for Distinguished Contribution to American Letters
Sep 03 2015: The 2015 National Book Foundation Medal for Distinguished Contribution to American Letters has been awarded to Don DeLillo for "a diverse body of work that examines the mores of contemporary modern American culture and brilliantly embeds the rhythms of everyday speech ...
Survey shows that millennials are more irked by spelling errors than older groups
Sep 01 2015: A survey by Dictionary.com appears to show that, while older generations might consider themselves the last bastions of correct spelling and grammar, almost three quarters of 18-34 year olds are irked by grammar and spelling slips on social media - higher than any other...
Neurologist and author Oliver Sacks has died aged 82
Aug 30 2015: British neurologist and author Oliver Sacks has died at the age of 82 in New York.

Dr Sacks earned a medical degree at Queen's College, Oxford University, and later began working as a consulting neurologist for Beth Abraham Hospital, in the Bronx, New York, in 1966....
Drama at this year's Hugo Awards as factions that played dirty to swing the vote to white male authors get voted down.
Aug 24 2015: Wired reports on this year's Hugo Awards, the highest honors in science fiction and fantasy writing, which were announced at the 73rd World Science Fiction Convention in Spokane, Washington.

The awards took on an unusual level of drama this year:
"... But in ...
One-Month Free Membership
Editor's Choice
Here I Am
by Jonathan Safran Foer With almost all the accoutrements of upper middle-class suburban life, Julia and Jacob Bloch fit the...

Harmony
by Carolyn Parkhurst In previous novels such as The Dogs of Babel and Lost and Found, Carolyn Parkhurst has shown herself...

Commonwealth
by Ann Patchett Opening Ann Patchett's novel Commonwealth about two semi-functional mid-late 20th Century ...
First Impressions
The Tea Planter's Wife
by Dinah Jefferies

An utterly engrossing, compulsive page-turner set in 1920s Ceylon.

Darling Days
by iO Tillett Wright

A devastatingly powerful memoir of one young woman's extraordinary coming of age.
Book Discussions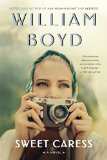 Win this book!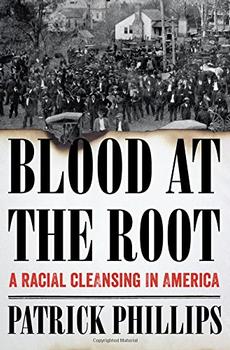 Blood at the Root
"A gripping, timely, and important examination of American racism."
- PW Starred Review
Word Play
Solve this clue:
and be entered to win..
Books that


entertain,
engage
& enlighten


Visitors can view some of BookBrowse for free. Full access is for members only.