Breaking news on authors, publishers, and book-related topics
BookBrowse Book News
Page 17 of 226
Novelist James Salter dies aged 90
Jun 22 2015: James Salter, a writer who contemplated love, mortality and the lives of men of action in his novels and short stories and who built a quiet reputation as an extraordinary prose stylist, died June 19 in Sag Harbor, N.Y. He was 90.
Amazon to pay Kindle authors only for pages read, not books downloaded
Jun 16 2015: Amazon is changing the way it pays authors royalties for participation in its Kindle Unlimited e-book lending library in a move that would appear to be less favorable for authors.

Previously, Amazon paid royalties on the whole downloaded book if at least 10 percent ...
Paul Bacon, influential designer of more than 6500 book jackets dies aged 91
Jun 11 2015: You may not know his name but the chances are you've read many of his books. Paul Bacon, the influential designer of about 6500 book jacket covers including major literary works like Joseph Heller's Catch-22 and Philip Roth's Portnoy's Complaint, died on Monday in ...
European Commission opens antitrust investigation into Amazon
Jun 11 2015: The European Commission has opened a formal antitrust investigation into certain business practices by Amazon in the distribution of ebooks. The Commission will in particular investigate certain clauses included in Amazon's contracts with publishers. These clauses ...
Juan Felipe Herrera - the first Hispanic American U.S. poet laureate will be sworn in today
Jun 11 2015: Juan Felipe Herrera will become the first Hispanic American U.S. poet laureate when he is sworn in today.

He learned to love poetry by singing songs about the Mexican Revolution with his mother, a migrant farmworker in California.

Herrera, aged 66, has published ...
Four productions based on books win Tony Awards
Jun 08 2015: Four plays based on books won awards at yesterday's Tony Awards:

The Curious Incident of the Dog in the Night-Time by Simon Stephens (book by Mark Haddon) won 5 Awards including Best Play.

Fun Home (music by Jeanine Tesori, lyrics by Lisa Kron), was nominated 12 ...
Jacqueline Woodson named Young People's Poet Laureate
Jun 04 2015: Jacqueline Woodson has been named the Young People's Poet Laureate by the Poetry Foundation. Awarded every two years, the $25,000 laureate title is given to a living writer in recognition of a career devoted to writing exceptional poetry for young readers. The laureate ...
Mathematician John F. Nash Jr, and his wife Alicia die in car crash
May 24 2015: Nobel Prize-winning mathematician John F. Nash Jr., known to many due to Sylvia Nasar's bestselling book, A Beautiful Mind, and the subsequent film of the same name, was killed on Saturday with his wife, Alicia, in a car crash. He was 86, she was 82. They were taking a ...
Support BookBrowse
Become a Member
and discover your next great read!
Book Discussion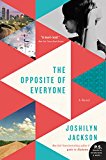 Award Winners
A Great Reckoning
by Louise Penny Canadian author Louise Penny is back with her twelfth entry in the Chief Inspector Armand Gamache ...

Homegoing
by Yaa Gyasi It's all very well to challenge people to be the masters of their own destiny, but when you...

When Breath Becomes Air
by Paul Kalanithi When Breath Becomes Air is the autobiography of Paul Kalanithi, written in the time period between ...
First Impressions
Victoria
by Daisy Goodwin

Daisy Goodwin breathes new life into Victoria's story, and does so with sensitivity, verve, and wit." - Amanda Foreman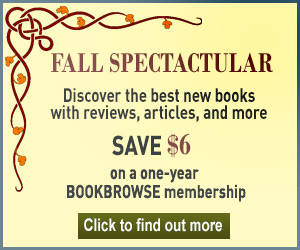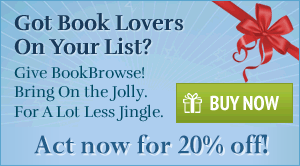 Who Said...
The less we know, the longer our explanations.
Click Here to find out who said this, as well as discovering other famous literary quotes!
Word Play
The Big Holiday Wordplay:
$400+ in Prizes
Books that


entertain,
engage
& enlighten


Visitors can view some of BookBrowse for free. Full access is for members only.