Young Critics Book Club
In 2008, Kate McClelland of Perrot Memorial Library in Old Greenwich, Connecticut, joined us to discuss the library's "Young Critics" book clubs. In 2015 we checked in with the club to find that it continues to inspire generations of children.
August 2015
PV Chicas Book Group
The PV Chicas Book Group is based in Puerto Vallarta, and is made up of women from all over North America who have decided to retire - and read - in Mexico.
June 2015
Rock Canyon Book Group
The Rock Canyon Book Group is based in Provo, Utah, and grew out of the women's organization in their congregation at church. The women began wanting to catch up on classics they had never read, but soon branched out to many other kinds of books.
April 2015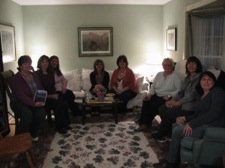 No Dead Dogs Book Club
An interview with the No Dead Dogs Book Club, a group of eleven readers who live in New Jersey. When they were deciding whether or not to read
Marley and Me
one member cried, "Please no dead dogs!" and thus their name was born.
November 2014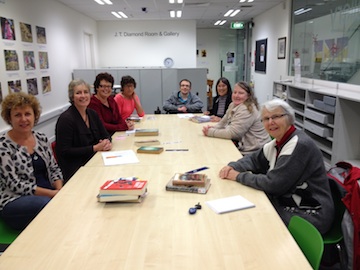 Western Readers Book Group
An interview with the Western Readers, a group of nine readers who live in West Auckland, New Zealand. Instead of picking a single specific book, the group chooses a genre, topic or author to discuss. They love the freedom this allows them, to explore and follow exactly what interests each of them.
August 2014
@RailBookClub
In the UK, a commuter-led book discussion group, @RailBookClub, utilizes Twitter and train station digital screens to bring recommendations to passengers.
May 2014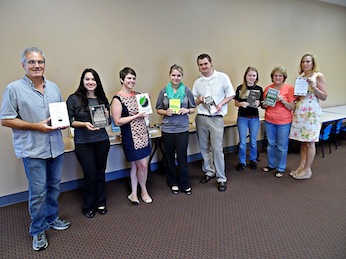 Pre-Pub Book Club
Librarian Marika Zemke of the Pre-Pub Book Club at Commerce Township Community Library in Michigan shares her unusual model for a book club - one that, among other things, educates its members on how and why books get published.
March 2014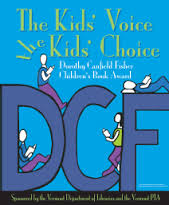 Dorothy Canfield Fisher Award Book Club
A discussion with Beth Redford, librarian at the Richmond Elementary School and leader of The Dorothy Canfield Fisher Award Book Club, based in Richmond, Vermont.
January 2014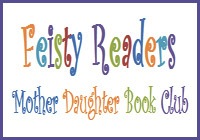 Feisty Readers Mother Daughter Book Club
A discussion with Sharry Wright, leader of The Feisty Readers Mother Daughter Book Club, based in San Francisco, California.
November 2013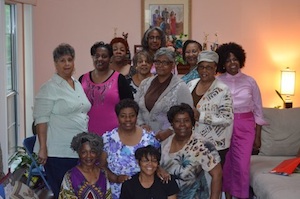 Reading Divas Book Club
A discussion with Sharon Lucas, founding member and President of The Reading Divas, a book club in Bowie, Maryland which also holds an annual literary event, "The Black Authors & Readers Rock Weekend".
September 2013
Would you be interested in being interviewed for this feature? If so, please
contact us
with brief details about your club. It is very helpful if you include both a contact email and a telephone number.