The Couples Book Group
The Couples Book Group is a group of five couples who live in and around Seattle. Richard and his wife, Gretchen, began the group because they thought it would be fun to get a few friends together to read and discuss good books. And now, 23 years later they are still going strong! Tamara Ellis Smith interviews Richard:


Hi Richard! Thank you for joining us here! Can you please tell us a bit about your book group?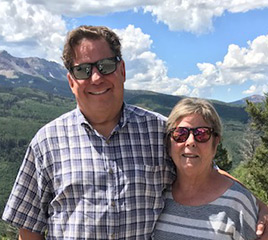 We launched our couples book group in 1996 with five couples. We're all now in our 60s and 70s and mostly retired. We were originally called the McGilvra Reading Group, after the street on which we lived. Today we commonly just refer to ourselves as "Book Group". We all live in and around Seattle.

How did the group get started?

At the time I didn't realize that the members of most book groups are all women. My wife and I just thought it would be fun to get together with a few friends to read and discuss good books. We thought it would be a different, deeper way to connect with friends. Plus, we figured we couldn't help but broaden our reading horizons and discover books we would never have considered on our own.

Oh, I love that idea!

We invited two couples who, in turn, invited two more couples. We've been a group of five couples ever since.

And you all have stayed together?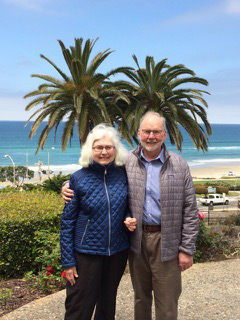 One of the original couples moved to Arizona. And so the couple who had originally invited them invited another couple to join. We stay in touch with our emeritus members in Arizona through our book group emails.

How wonderful!

I serve as the book group amanuensis—a title I chose just because I thought it sounded cooler than secretary.

It does sound cooler than secretary. But I have never heard of the word before! What does it mean exactly?

According to Lexico, an amanuensis is, "a literary or artistic assistant…" Its common synonym is secretary. Originally it meant a copyist, so I'm not using the term exactly right. Still, it is pretty fun. As amanuensis, I send out occasional emails about our meetings and the books we choose, and keep our reading list up to date. Host couples generally send out reminder emails a few days before our meetings.

Can you tell us about your meetings?

We meet quarterly. We chose this frequency because we wanted everyone to be able to read widely, following their own particular curiosities, while still having time to read a common book. Plus, we didn't want book group reading to feel like homework.

That's a great idea. I have friends in book groups who say that they always feel rushed to read a book or even stressed and guilty about it because they don't have enough time.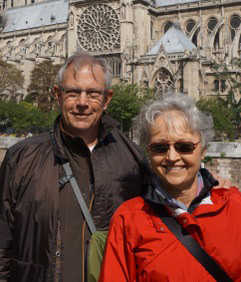 We typically meet for lunch on a weekend day in a member's home. The host is responsible for the meal. We tried doing potluck at the beginning, but quickly shifted to the host being responsible for food and beverages. We typically spend at least an hour talking about the book, sharing other books we've read since we last met, and debating what book we'll read next.

Can you tell us about the sorts of books you read?

We've read 91 books in total—

Wow!

—Yes, 51 fiction and 40 nonfiction. It's pretty balanced because some of our members have a strong preference for one or the other style. We read literary fiction, creative nonfiction, history, and an occasional biography. We don't read poetry, romances, mysteries, fantasies or science fiction, with occasional exceptions.

How exactly do you pick your books?

Whoever is the next host picks the book following a lively conversation in which all of us chime in with opinions. Frequently, the next host couple comes with several options and we come to a consensus. Sometimes someone has read the book before. Other times, as with our last book, Michelle Obama's Becoming, none of us have read it.

We rate every book we've read on a scale of 1-Loathed to 5-Loved.

The Loathed-to-Loved Scale. I'm going to adopt that. It's awesome! What books have earned your "Loved" status?

Four novels have earned 5s: A Gentleman in Moscow by Amor Towles, Peace Like a River by Leif Enger—

Oh, that's on my "Loved" list too!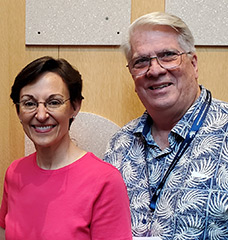 —Cutting for Stone by Abraham Verghese, and The Guernsey Literary and Potato Peel Pie Society by Mary Ann Shaffer and Annie Barrows.

Have any nonfiction books made the "Loved" status?

Yes. One nonfiction book earned a 5: Rocket Men by Craig Nelson. It was subsequently retitled October Sky when the movie based on it came out.

Can I ask if any books received your "Loathed" status?

A Heartbreaking Work of Staggering Genius by Dave Eggers was the book we liked least. It earned a rating of 1.8 and for years has anchored the bottom of the list.

Do books that you rate high inspire your best conversations?

No, actually. Some books that we all liked did not generate much in the way of interesting discussion. This was the case with the novel A Town Like Alice by Nevil Shute (which got a 4.8 rating). On the other hand, a book that most of us did not enjoy generated a memorably energetic discussion: The Reader by Bernhard Schlink (which got a 3.0 rating).

Do you all tend to agree?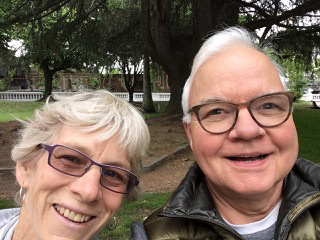 We often find a book that many enjoyed, but one person hated. Reading Lolita in Tehran by Azar Nafisi (3.9 rating) and Spooner by Pete Dexter (3.3 rating) are two examples. As I said, we just read Becoming (4.8 rating) and even our member who detests memoirs liked it. Next up is Wallace Stegner's Crossing to Safety. It's a re-read for many of us yet seems like a good choice given the stage of life in which most of us in the group find ourselves.

So how has it been to read books alongside your partner? Have you learned anything about yourself or your dynamic as a couple as a result? Have any of the other couples in your group learned anything about one another through this process?

That's a good question I'll ask at our next meeting. My wife has learned I like memoirs because, as she says, I'm a people person. I've learned my wife has a deep curiosity and broad range of reading interests, way more than just mysteries, which is what I had thought.

Finally, Richard, are there any tips that you'd like to pass on to other book clubs?

Yes. Have someone serve as the ongoing book group coordinator to keep the group connected.

Smart idea!

We also like meeting quarterly, as I said, so that we all have the best chance of actually reading our chosen book, and I also recommend having food at your meetings—but skip the potluck!

Got it!

And one last, important thing—be curious.

Oh, yes. I wholeheartedly agree with that one. And not just for books, but for life. Be curious. Thank you so much Richard!
Photos:
Gretchen and Richard Wilkinson
Janet and Bill Bush
Gwen and Ben Sherman
Jan and Doug Albright
Peggy Sue and Steve Juergens
© BookBrowse.com October 2019.
If you feel that your book group has something unique to offer, and you would like to tell others about it, please
contact us
with brief details, and maybe we can feature you in the future.