Recycle Book Club
Lloyd Russell has been the leader of the Recycle Book Club in Campbell, California since January 2014. They not only read and discuss books, but they ALWAYS have the authors of those books come to their meetings. Lloyd talks with Tamara Ellis Smith about this wonderful group of readers.

Hi Lloyd! Please tell us a bit about your book group.

We are the Recycle Book Club – or RBC. We meet at Recycle Bookstore in Campbell, CA. We have about 125 people on our email list.

Wow, that's a huge number!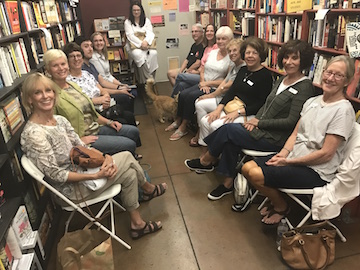 Well, we average about 12-18 members per meeting. We usually meet once a month – with a couple of exceptions – and it's normally on the 3rd of 4th Wednesday night, also with some exceptions.

What age range are your members?

They tend to skew toward the baby boomer generation, with a few millenials and tweeners thrown in for some balance.

What is the most unique thing about the Recycle Book Club?

We definitely do something that most other groups don't do. We have the author of the book we have read come to the meeting to answer our questions and sign books.

Wow again! That is definitely special! You always do this?

Yes, this is an automatic. We don't do it by Skype or phone – we tried it once and didn't like it.

But you're able to find enough authors who can come?

The number of excellent authors in the Bay Area is staggering. Many of them are nationally prominent,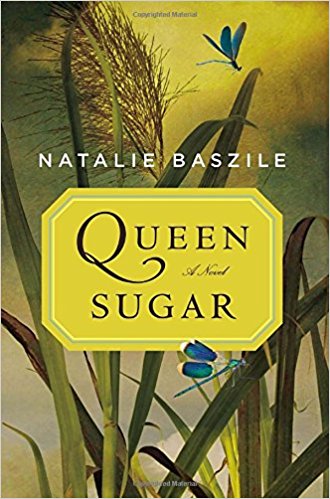 such as Meg Waite Clayton, Cara Black, Keith Raffel, Marina Adair – she's already had two of her books turned into movies on The Lifetime Channel, Ellen Sussman, Natalie Baszile – her book, Queen Sugar, is a series on the Oprah Winfrey Network, currently in the middle of Season 2), and Vanessa Diffenbaugh, to name just a few.

This is so cool.

Something else that differentiates us from most other book clubs is that we read a wide variety of genres – mystery, historical fiction, memoir, romance, young adult, contemporary fiction, women's fiction (even though I'm not a fan of this nomenclature), young adult fantasy, dark fiction, paranormal, and legal murder mystery.

It sounds like there's no genre that's off limit for your group.

That is right. We even read romantic comedy!

How did the Recycle Book Club get started?

We started the book club in January of 2014 at Village House of Books in Los Gatos. (They have, unfortunately, recently gone out of business). We then moved it to Recycle Bookstore in September of 2014, and we've been there ever since. The amount of support we get from the store manager, Stacy, and her staff has been outstanding.

Can you tell us a little about your meetings?

We meet from 6:30-7:00. We each give a synopsis and a rating for the book on a scale of 1-4.

With the author there?

No, no! Then the author comes at 7:00, and we fire questions at her/him. There is no order or protocol, and everybody just gets to blurt it out what they want to say. When we have exhausted all of our questions, the author sticks around to sign books for those who actually read print –

Ha! Good point.

There are still a few of us left! We are normally done by 8:00-8:15. Oh, and we don't do food or beverages since we are inside of a bookstore. Plus, we're not social. We don't talk about personal stuff. We are just author/book-driven.

That's interesting. Can you tell us how you choose your books? We already know you choose from the widest possible array of genres!

How the books/authors are picked is really by a committee of one.

You?

Yes. This is a dictatorship, not a democracy! Having been a book blogger for over six and a half years, and having been to countless author events, I have come across many local authors. And I'm being introduced to new ones all the time. It's just a matter of finding out which authors are interested in coming to the RBC, and determining if I think it's a book that the members will like. Not every book has to be a 4/4, but I try to at least make sure it's something that people can finish.

How do you do?

I'm successful most of the time. But I have definitely had a few duds along the way. Most importantly, our members are absolutely committed to reading different genres. Without exception, everybody likes reading books that they would otherwise never pick up or try.

Have you held any special events, or taken visits, or done different activities?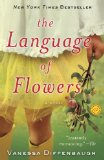 We normally feel that having the author come to the meeting is special enough. We tried a book exchange earlier this year that was sparsely populated. It seems to have gathered momentum after the event itself. We might try it again, but I'm not sure. When we had Vanessa Diffenbaugh (The Language of Flowers), we had to move our meeting down the street to a coffee roasting cafe because of the number of people who attended.

How many came?

We had 45 people at the event! And in October 2017, we have an author coming from Marin County on a late Sunday afternoon. So we're going to have dinner after and open it up to the entire membership.

Okay Lloyd. One more question for you. Do you have advice for other book club groups?

The only advice I have is this: If you are reading a book by an author in your area, you might want to check and see if that author wants to come to your book club meeting. Most authors are very happy to mix with their reading public, if their schedule permits.

Oh yes, I know this is true from first hand experience. Authors feel so grateful to the people who read their books. And they love to connect with them.

I can tell you it's enormous fun to be able to get the backstory to a novel – How were you published? How long did it take to write your book? Where did you get your idea?, etc – directly from the author.

I agree. It's wonderful to learn about the behind-the-scenes details of an author's journey writing a book. And thank you Lloyd for sharing the behind-the-scenes of your wonderful book club!

Thank you!

Recycle Book Club is open to new members. Interested readers can contact Lloyd at: lloydrrussell@gmail.com.
Recycle Book Club members' first names: Judy, Renee, Tina, Mike, Susan, Killian McRae (author), Rich, Ann Bridges (author), Nancy, Val, Laurie, Joni, and Ann