Breaking news on authors, publishers, and book-related topics
BookBrowse Book News
Page 1 of 247
Author of "Hillbilly Elegy" considering running for Senate.
Jan 11 2018: J.D. Vance, who gained national recognition for his 2016 book, "Hillbilly Elegy," is seriously considering running in Ohio's key senate race, an adviser to Vance told CNN on Wednesday. This comes after Senate Majority Leader Mitch McConnell spoke with Vance about his ...
Vending machines that dispense short stories rather than snacks
Jan 09 2018: While many have lamented the lost art of reading in our social media-driven world, few have actually tried to do anything about it. Short Édition is the exception. In 2011, the Grenoble, France-based startup began installing short story-dispensing vending machines in ...
Before Sue Grafton was a star...
Jan 08 2018: The New York Times offers inspiration to many authors, with a short article pointing out that crime novelist Sue Grafton (who died in late December) did not break into the bestseller lists until her sixth book, "F is For Fugitive" cracked the paperback bestseller list ...
Fire & Fury sells out as publisher Holt re-orders as fast as possible. Two more Trump books publishing next week
Jan 08 2018: Intense demand for Fire & Fury has caught its publisher, Henry Holt, off guard as the Macmillan imprint scrambles to get copies into the marketplace.

Gauging a book's traction in the marketplace and setting its print run is, arguably, one of the trickiest aspects of ...
Pre-Orders for Michael Wolff's 'Fire and Fury: Inside the White House' skyrocket
Jan 04 2018: The new year has already proven unpleasant for President Trump, who has been shaken by a forthcoming tell-all about his White House. Michael Wolff's "Fire and Fury: Inside the White House", which is slated to be released by Holt next week, has shot up the charts on ...
Jacqueline Woodson named National Ambassador for Young People's Literature
Jan 04 2018: On Thursday, Jacqueline Woodson was named as the new National Ambassador for Young People's Literature, a position that was created in 2008 by the Library of Congress, the Children's Book Council and the literacy charity Every Child a Reader.
Fred Bass, who made the Strand Bookstore a mecca, dies at 89
Jan 04 2018: Fred Bass, who transformed his father's small used-book store, the Strand, into a mammoth Manhattan emporium with the slogan "18 Miles of Books," died on Wednesday at his home in Manhattan. He was 89.
Eleanor Oliphant and Reservoir 13 among category winners of Costa Book Awards
Jan 03 2018: The category award winners for the UK's Costa awards have been presented. The overall winner will be named January 30.

First novel: Eleanor Oliphant is Completely Fine, by Gail Honeyman

Novel: Reservoir 13, by Jon McGregor

Biography: In the Days of Rain, by ...
Support BookBrowse
Become a Member and discover books that entertain, engage & enlighten!

Book Discussion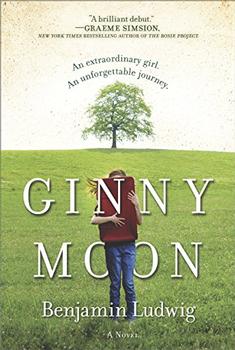 First Impressions
The Chalk Man
by C. J. Tudor

Relentlessly compelling psychological suspense. The must-read thriller debut of 2018.
Reader Reviews
Win this book!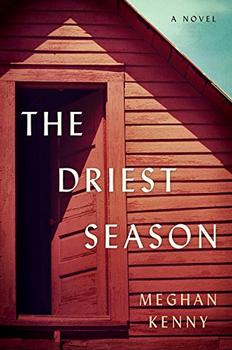 Win One of 50 Copies of This Exceptional Debut!
A deeply affecting story of loss, heartache, and—finally—hope.
Word Play
Solve this clue:
and be entered to win..
Books that


entertain,
engage
& enlighten


Visitors can view some of BookBrowse for free. Full access is for members only.