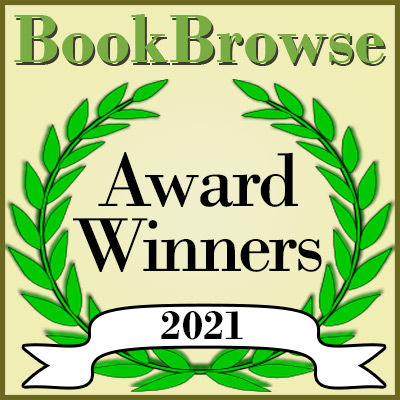 Last week, we introduced you to BookBrowse's Top 20 Books of the Year, as chosen by our subscribers. Now, it's time to announce the award winners. The winners for Best Fiction, Best Nonfiction, Best Debut and Best Young Adult Novel are the books with the highest ratings from subscribers in their respective category.
Only BookBrowse subscribers can vote for the Best of the Year, and instead of just voting for a favorite book, subscribers rate each book, so the results are a genuine reflection of readers' opinions, not just which authors have the most fans. Read more about the process.

The award for Best Fiction goes to Amor Towles' The Lincoln Highway, a road trip novel set in 1954, featuring an 18-year-old protagonist and an eccentric cast of characters. Towles is a particular favorite of BookBrowse subscribers — his second novel, A Gentleman in Moscow, made our Top 20 in 2016 and was also voted book clubs' all-time favorite book in our 2020 Book Club survey.

The Code Breaker, Walter Isaacson's illuminating biography of Jennifer Doudna — awarded the Nobel Prize in 2020 for her work on gene editing — is the worthy winner of our Nonfiction Award. Isaacson covers both Doudna's life and the intricacies and implications of the revolutionary advances in this sphere of science in recent years.

The winner of the award for Best Debut is A Million Things by Emily Spurr, a poignant novel about a grieving 10-year-old girl who develops a close friendship with her elderly neighbor. BookBrowse members who read and reviewed it for our First Impressions early reader program loved this book, giving it an overall rating of 4.7 out of 5 stars

Best Young Adult Novel goes to another debut, Firekeeper's Daughter by Angeline Boulley. The book is centered on an 18-year-old Ojibwe woman who joins forces with the FBI to investigate and eradicate a crystal meth ring plaguing her community.

Congratulations to the winners and thanks to everyone who voted. Make sure to also take a look at our list of Best Books for Book Clubs in 2022, and check out the winners from previous years.