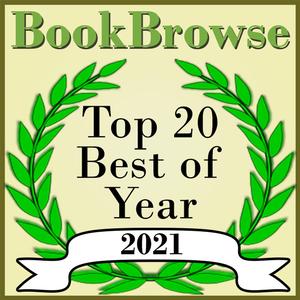 For more than two decades, BookBrowse has published an annual list highlighting the best of year titles according to our subscribers, and what excellent taste they have!

Take a look below to see which books made our Top 20 list for 2021 (books are displayed in publication order).
The BookBrowse Best of the Year list is special because only our subscribers are eligible to enter. This is different from other "popular" awards which generally encourage authors and publishers to whip up their own fan bases to vote, which gives an advantage to the authors with the biggest social presence. In addition, instead of just voting for their favorite books, subscribers rate each of the books on the short list that they've read, which evens the playing field between the bestsellers and less widely read titles. After the voting closes, we compile the responses to ascertain the highest rated titles overall. Over 9,000 votes were cast this year, making for a very strong Top 20. Read more about the process.

Thank you to all who took part in the voting and congratulations to this year's Top 20 authors!

Click here to see this year's four Award Winners.