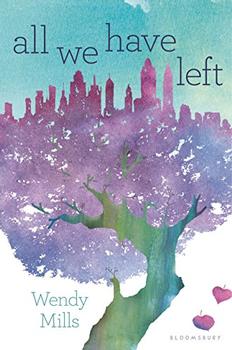 Over 3,000 people died on September 11, 2001. With the impact of that catastrophe being so far-reaching, it's no surprise that there have been a plethora of films and books released that recall 9/11. Oliver Stone's World Trade Center and Paul Greengrass' United 93 are two of the most popular movies to recreate that day. Jonathan Safran Foer's Extremely Loud & Incredibly Close, an outstanding novel about an eccentric nine-year-old boy trying to piece together a puzzle his father left behind after being killed in the World Trade Center, is another title that might be familiar to those who seek out art related to America's contemporary history.

But these well-known works aren't aimed specifically at younger readers, and there was certainly no shortage of teenagers impacted by the events of that day. Thankfully, there are books that give a focused teenage perspective on the events of 9/11. Wendy Mills' All We Have Left, which follows the lives of Alia and Jesse, two teenage girls from very different walks of life, is one of these special books. Mills' takes readers on a journey that looks at Alia's young Muslim life, as well as Jesse's more narrow-minded view of the world. When the two stories collide, readers are rewarded with an emotionally rich conclusion that's tear inducing.

For this Beyond the Book, I scoured the library's bookshelves to uncover some lesser-known YA titles about 9/11. Each of these titles offers a unique perspective on one of this tragedy. There will be tears, for sure, but these YA novels are more than worth the emotional commitment. If you are searching for 9/11 YA fiction, look no further.