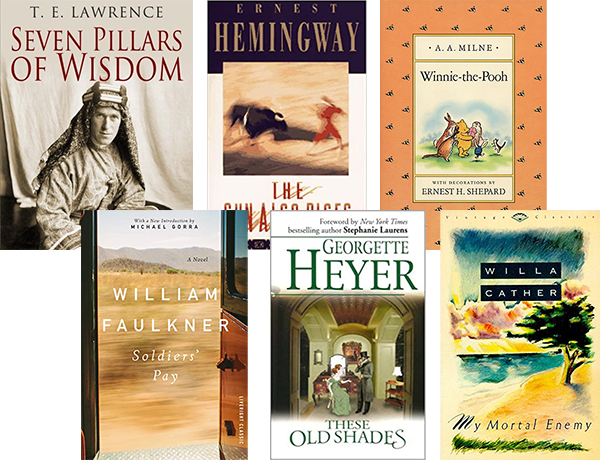 The holidays seem to go so fast! Here we are now in 2022, and the publishers are hitting the ground running. From the vast number of books that will publish this month, we've identified
80 of particular note
, 14 of which publish this week.
The New Year also sees a new batch of books enter the public domain. In the U.S. in 2022, this includes books first published in 1926, such as A.A. Milne's
Winnie the Pooh
;
The Sun Also Rises
by Ernest Hemingway;
My Mortal Enemy
by Willa Cather;
Soldiers' Pay
by William Faulkner;
Seven Pillars of Wisdom
by T.E. Lawrence; an early novel by Georgette Heyer,
These Old Shades
; a slew of novels from the prolific Edgar Wallace; and other works by a veritable who's who of early 20th century authors including Agatha Christie, Arthur Conan Doyle, Ford Maddox Ford, C. S. Forester, Franz Kafka, Vladimir Nabokov, Dorothy L. Sayers and H. G. Wells.