PV Chicas Book Group
The PV Chicas Book Group is based in Puerto Vallarta, and is made up of women from all over North America who have decided to retire - and read - in Mexico. Pat Bendix talks about her group's lively conversations and her role as trusty task-master.

Hi Pat! Please tell us about your book club!

The name of our book club is PV Chicas. All of us are retired and have chosen Puerto Vallarta Mexico as the place to spend our senior years. In our previous lives, we were teachers, business executives, real estate agents, artists, secretaries, lawyers and nurses. All of us are world travelers, one of whom has sailed around the world. Our former places of residences are Canada and the United States. We are a composite group who bring diverse opinions to our book discussions.

Is there something in particular that makes your group different, perhaps, from other groups?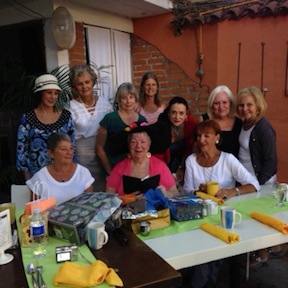 I love our group of chicas! They are intelligent, educated, spirited, adventuresome and well read. Believe me, our discussions are lively ones.

Tell me more about you all!

We come from different parts of North America and we are all world travelers, so we each bring a unique perspective to our discussions. It is interesting that all of us gravitated to Mexico. None of us are here just because of the weather and pace of living, but because we truly love Mexican culture.

How did your group get started?

The group originally began 16 years ago with a group of gals who enjoyed reading and getting together for breakfast. The group lost focus and there were only two of us remaining. I love to read and wanted to share this love of reading with like persons. Little by little, the membership changed and at the same time grew in focus.

What has the focus become?

Today we are no longer a social coffee chat book club! When I first joined the group, the focus was more on statements like: "I liked this book," and "this book was a great love story," and "everyone on the beach was reading this book." The focus for book selections now is based on relevancy in today's culture, societal issues, and/or topics, which may not be familiar to all of us.

So more educational?

Yes, more of a learning experience rather than pleasure reading.

Can you tell us a little about your meetings?

We meet monthly for breakfast in a restaurant from October to May. Members recommend books to read. However, they know that the recommendations have to be books of substance; not trashy beach reads. Because we have been together for several years, I pretty well know the group's interests. From these recommendations, I prepare a list of 10 books. The members then vote for 8 of those. Sometimes we use reading guides, but do not follow them item by item. That would be too boring!

You said you are lively, so do you get off topic?

No, we stay on task! The chicas tell me I am a great task-master. If the discussion begins to go off track, I interrupt and remind the group to stay focused. This is easier said than done. We had 2 chicas who always sat next to each other and loved to have their private conversations while another was making comments. I spoke with them privately and called this to their attention. At the next breakfast, when they started again, I just gave them THE EYE!

Oooh, you definitely sound like a great task-master!

We also had one chica who LOVED TO TALK. I spoke with her privately and said she always had great things to say but if she did all of the talking, we would not have time to hear from others. Often times, the discussions will trigger what I like to call "treasure memories" and we all have them -

- That's a great name for those tangents -

It's these treasure memories that get us off track. If the group is so focused on this, I interrupt and ask this question: "Why did this novel trigger this memory for you and do others have something to add or to share?" Or another question might be: "Why did the author use this technique?" I feel the leader of the group needs to be able to balance the discussions and not let the members stray too far from the topic.

Can you tell us about the sorts of books you like to read?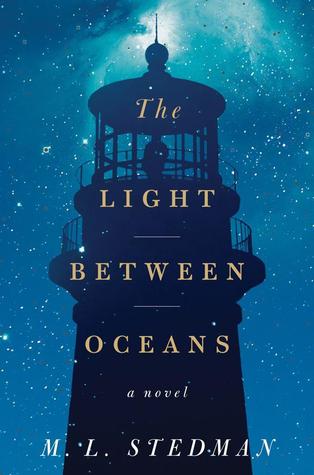 We try to read a book each year by a Mexican or Spanish author, and about a topic that deals with Mexican culture. We also read books that we probably would not read on our own; books that take us away from what we know. Some of our favorite books have been: The Light Between Oceans by M.L. Steadman, The Women and Tortilla Curtain by T.C. Boyle, Cutting For Stone by Abraham Verghese, and The Girl With The Dragon Tattoo by Steig Larsson.

Have any books generated particularly good discussions?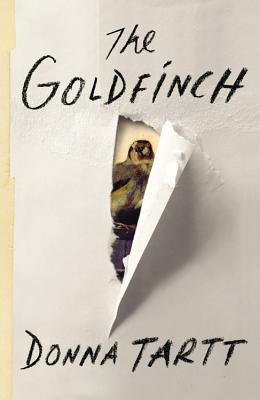 Books that have generated good discussions are The Immortal Life of Henrietta Lacks by Rebecca Skloot, Queen of America by Luis Urrea, The Orphan Master's Son by Adam Johnson, and The Goldfinch by Donna Tartt.

Have any just tanked?

I would have to say that none of the books that have been on our lists have bombed. The books might not have been on a personal reading list for our chicas, but each book has stimulated discussion and broadened our experience, and in some instances, opened our eyes!

Any eye openers that were particularly enlightening?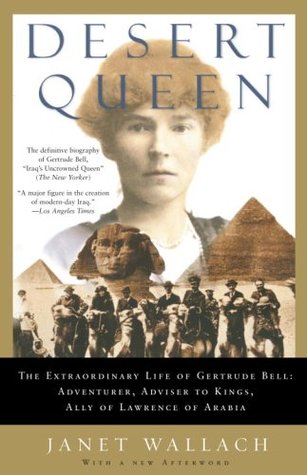 Orphan Train by Christina Baker Kline was an eye opener for our Canadian chicas who never knew that these trains REALLY existed. Steve Jobs by Walter Isaacson opened our eyes not only to Steve Jobs, but the world of Silicon Valley. Another favorite was The Good Daughter – A Memoir of My Mother's Hidden Life by Jasmin Darznik. This novel was an eye opener to Iranian Life. And finally, Desert Queen, Extraordinary Life of Gertrude Bell by Janet Wallach opened our eyes to the espionage and the role women spies played during WWll, and especially the role of Gertrude Bell.

Do you have any advice, Pat, for other books clubs?

Set goals for your group. Agree on genres for your selections. Your reading list should be varied. Select books that will stimulate your mind, open your eyes and entertain lively discussions. Be sure to have each member give input. If a member says, "I hated that book," ask what specifically they didn't like. Don't let individuals dominate the discussions. If a member is reluctant to enter the discussion, specifically ask that member a question about the novel or about a character. Finally, Don't go around the group with the question, "Why did you like this book?" That is BORING. Explore questioning techniques to stimulate meaningful discussions.

Whew! That is a fantastic list, Pat. Thank you so much for your time and good luck with the PV Chicas!
© BookBrowse.com June 2015.
If you feel that your book group has something unique to offer, and you would like to tell others about it, please
contact us
with brief details, and maybe we can feature you in the future.