Luis Alberto Urrea Author Biography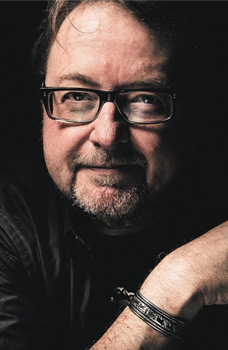 photo: Joe Mazza Brave-Lux
Hailed by NPR as a "literary badass" and a "master storyteller with a rock and roll heart," Luis Alberto Urrea is a prolific and acclaimed writer who uses his dual-culture life experiences to explore greater themes of love, loss and triumph.

A 2005 Pulitzer Prize finalist for nonfiction and a Guggenheim fellow, Urrea is the critically acclaimed and best-selling author of 19 books, winning numerous awards for his poetry, fiction and essays. Born in Tijuana to a Mexican father and American mother, Urrea is most recognized as a border writer, though he says, "I am more interested in bridges, not borders."

Urrea's book, Good Night, Irene, takes as inspiration his mother's own Red Cross service. With its affecting and uplifting portrait of friendship and valor in harrowing circumstances,...
... Full Biography
Author Interview
Link to Luis Alberto Urrea's Website
Name Pronunciation
Luis Alberto Urrea: oo-Ray-ah