Over the past 16 years, we at BookBrowse have had the privilege of speaking with members or facilitators of more than 80 book clubs across the USA and the world. In the process, we've learned that there's a fascinating range of possibilities for what book groups are and can be.

Among those interviewed are a book club that conducts discussions through the mail, an ESL book club, a writers' book club, a club where members don't all read the same book at the same time, a club that includes both teens and adults, and a club whose beginnings were prompted by Toni Morrison's Beloved more than 30 years ago.

We've been fortunate to be able to follow up with some groups after a long period of time and find them still thriving, perhaps in part because of their willingness to adapt to the needs of their members. Since the beginning of the pandemic, we've been impressed to see the resilience groups have shown in implementing virtual meetings, often treating this not just as a necessity but an opportunity to make their get-togethers more accessible and inclusive.

These interviews showcase a wonderful variety of books and communities, and are all available for you to read in full on the site. Below is a sampling of just a few recent and past Q&As out of the many fantastic conversations in our archives. We hope you enjoy them and take away some inspiration for your own reading or book club.
Sistas Are Reading
Sistas Are Reading, based in New Jersey, was established 25 years ago, with a focus on discussing books and fundraising together.
Paging Creatives
Paging Creatives is a Zoom-based book club for creative business owners. Their book choices alternate between fiction, biographies and memoirs of artists or designers, and business books.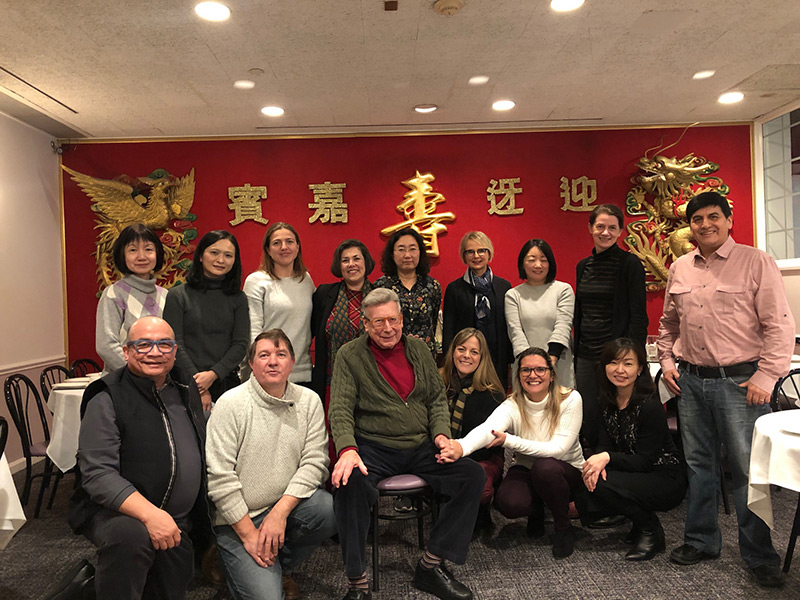 The ESL Book Club of Harrison Library, New York
Giovanna Fiorino-Iannace, from Harrison Public Library in New York, discusses her English as a Second Language book club that attracts participants from far and wide.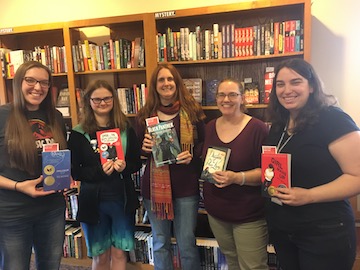 Cross/Over Book Club
The Cross/Over Book Club is based in Watermark Books and Café in Wichita, Kansas. Both young adults and adults are a part of this club that discusses Young Adult fiction.
The Marcus Book Club
The Marcus Book Club of Oakland, California celebrated its 25th anniversary of reading books by and about Black people in 2022.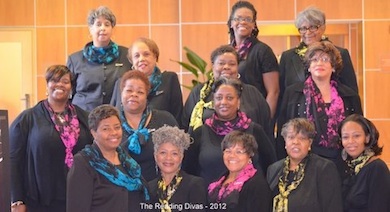 The Reading Divas
The Reading Divas is an 18 member, all-women book club in Bowie, Maryland. Back in 2013, founding member and club president Sharon Lucas talked to BookBrowse about their book club and their annual community event; and we followed up in May 2022 to find what the group's been up to in the intervening years.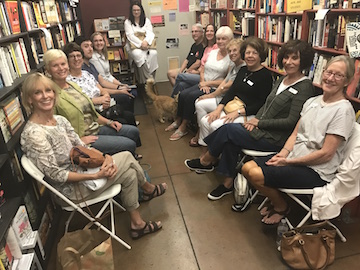 The Recycle Book Club
The members of the Recycle Book Club meet with the authors of all the books they choose to read. This large group is based in Campbell, California but now mostly meets on Zoom.
The Postal Book Group
The Postal Book Group has been discussing books for more than six years—through the mail! This group and others like it use journals to record and pass thoughts between members who sometimes live hundreds of miles apart.
Sacramento State Prison C Facility Book Club
The C Facility Book Club at Sacramento State Prison, led by Adrienna Turner, provides a space for prisoners to share ideas and have in-depth conversations.
The Bibliophiles Book Group
Located in Newark, New Jersey, Joyce Harley launched the Bibliophiles over 30 years ago because of Toni Morrison's book Beloved and a deep desire to share its affect on her. It is now the oldest, continuously operating, incorporated Black Book Club in America!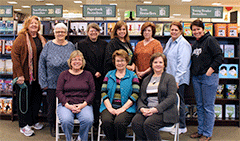 Writers as Readers
Writers As Readers is an offshoot of In Print, a professional writers' organization, based in Rockford, Illinois. They currently have eleven active members, all women, between the ages of 48 and 78, and they are all at different stages of their writing careers.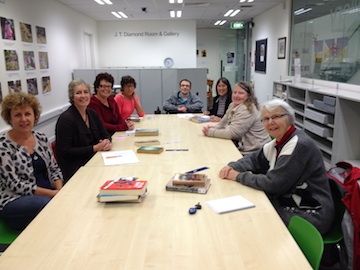 The Western Readers
Western Readers is a group of nine readers who live in West Auckland, New Zealand. Instead of picking a single specific book, the group chooses a genre, topic or author to discuss. They love the freedom this allows them, to explore and follow exactly what interests each of them.