The Bibliophiles Book Group
Located in Newark, NJ, Joyce Harley launched the Bibliophiles 30 years ago because of Toni Morrison's book Beloved and a deep desire to share its affect on her. Joyce and Tamara Ellis Smith discuss their passion for literature of the African Diaspora and much more!

Please tell us a bit about your book group, Joyce.

I am the co-founder of The Bibliophiles, Inc., which is an African American Reading Group. We are the oldest, continuously operating, incorporated, Black Book Club in America.

How long have you been a group?

For 30 years.

Whoa. That's amazing. (And so many books!) So how did The Bibliophiles get started?

My co-founder, sorority sister, and good friend, Sheila Baynes, and I came together to start our book group because, unbeknownst to each other we were both reading Beloved by Toni Morrison.

Incredible book!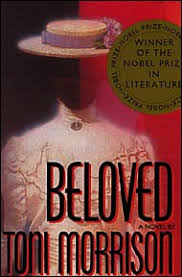 Yes! The book shook us to the core! It so moved us with its truth telling, elegant language, and historical integrity that we couldn't put it down and we couldn't stop talking with each other about it. In fact, I was so taken with the book that I took three days off from work to read and process its impact on me.

Three days off from work?

Yes. My husband was so concerned that he thought I had lost my job and was afraid to tell him.

Poor guy—

Sheila and I just couldn't keep this amazing feeling engendered by this book to ourselves. So, we convened a meeting of our girlfriends at my home and discovered that they too were mesmerized by the book. We realized that there was a hunger for the kind of rich discussion that took place and decided we needed to continue beyond Beloved.

I love this. I love – and believe in – the power of books to inspire this exact kind of richness and connection. So this was the beginning of your group?

We started as a group of ten Black women who love the literature of the African Diaspora. We agreed that our meetings and our organization would be unlike any other to which we belonged. We would have no officers, no bylaws, no fundraising, and no agenda other than reading and discussing the literature that we loved.

So for 30 years you have just read and gathered and discussed?

Well, that lasted about 6 months. We promptly broke our own rules.

You did? Why?

The attorney in me saw the greater potential of a group like ours. So I incorporated us. We elected officers. We established bylaws. We decided to meet every other month.

You got official.

We rotate hostesses alphabetically.

Really official!

We got trained by a professor at City College on how to effectively facilitate a discussion.

Really, really official!

And in very short order, we held a fundraiser! We hosted a book signing and sale of Children of the Dream by Essence magazine editor Audrey Edwards and Dr. Craig Polite.

How did it go?

Over 100 people showed up in the middle of a snowstorm and we raised over $2000 for the United Negro College fund.

Brilliant. And then you were off and running?

This was 30 years ago!!! Our reputation spread. Our club doubled in size. We became a sisterhood.

You've woven your lives together—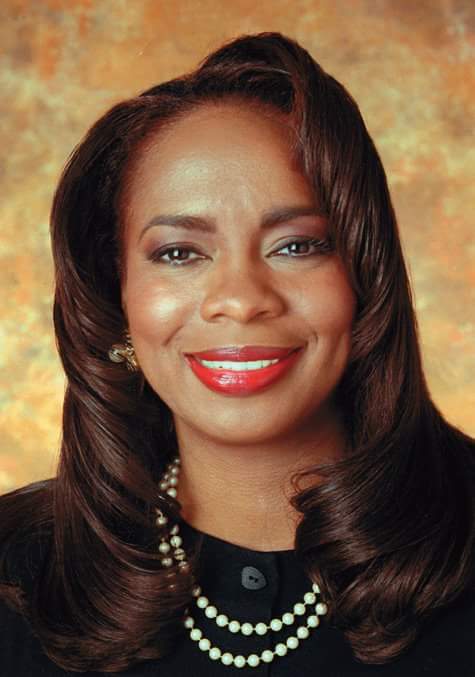 We have seen each other get married, get divorced, have children, lose children, get awards in our professions, become elected and appointed officials, lose parents and siblings and had our hearts broken when we lost our first Bib Sister in 2018.

Oh, I'm sorry—

As members moved away due to job changes, retirements, and illness our numbers have dwindled down to 15.

How many people were in the group before all that?

We had 26 people at our largest.

You did go down in size.

We are conducting membership intake this fall. The demand to join is great. We will vote members in based on their past attendance as guests at our meetings and their demonstrated love for the literature that fuels our souls.

Fuels our souls. That is the best requirement EVER.

We have been featured in Essence Magazine, The Newark Star Ledger, New Jersey Network TV, and the New York Times.

You are truly famous. Can you give us some more details about what you do at your meetings?

Food is a major component of our meetings. Always!!!!

Fuel for the body!

We have held book signings and sales for Daily Cornbread by Stephanie Stokes Oliver and Tony Brown. We read books by authors from the African Diaspora or by authors who write about the African Diaspora.

We have conducted community celebrations of Kwanzaa and Juneteenth.


We conducted a public book group meeting at Kean University where we discussed The Ways of White Folks by Langston Hughes and another at the Montclair Art Museum where we discussed Their Eyes Were Watching God by Zora Neal Hurston.

We even took on our Governor 17 years ago when he tried to fire the NJ poet laureate, the late Amiri Baraka when he wrote a controversial poem about the September 11 attacks on America.

What happened?

While we recognized the controversy, we were firm that the Poet Laureate could and should not be fired. Our letter to the editor in the Newark Star Ledger was widely circulated. The Governor called our President to persuade us to take a different stance. We refused. The NJ Supreme Court decided the case and ruled in favor of the position we took!!!

You all are such an inspiration. What a hopeful and fierce thing you did.

Also, every two years we host a Culture Keepers Award event where we honor people and organizations that preserve the culture of the African Diaspora. We have honored Black librarians, Black visual and performing artists, and the Black sororities and fraternities in our area.

Who are you celebrating at your next Culture Keepers Awards event?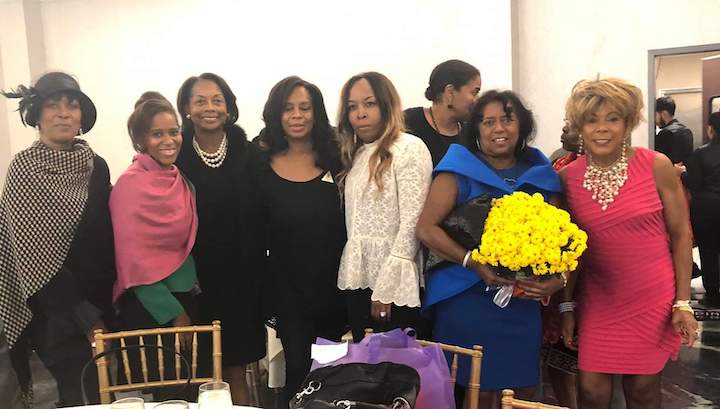 Our next one will celebrate the many Black book groups in our area. In the years when we don't hold a Culture Keeper Awards event, we host a retreat where we recommit to our mission of promoting and preserving the literature of the African Diaspora, elect officers, and celebrate our Sisterhood!

It just occurred to me—do you have any men in your group?

We have remained steadfastly all female despite the efforts of some of our husbands and significant others to join. We periodically invite them to join in a discussion if we think the book is one in which they will be interested

Like—

Like Standing at the Scratch Line by Guy Johnson. But we learned early on that our menfolk were coming to our meetings to enjoy the fabulous food we serve and had not read the book. So we only invite them for certain books.

Understood. What do the Bibliophiles have on the horizon?


We are partnering with the Montclair Art Museum and the Museum's African American Cultural Committee to hold a public discussion of Michelle Obama's Becoming. It is the talk of the town even though it won't happen until June 22.

Ooooh, I wish I could come! Finally, do you have any advice for other book groups?

We have often been called upon to give advice to other book clubs and our response is always "treat your members even better than you treat your family and remember... it's all about the books and the shared love for reading."

Yes! It's all about the books! Thank you, Joyce! The Bibliophiles are certainly a special group.

We absolutely love each other and will continue meeting every other month as long as there is breath in the body of a Bibliophile.

The Bibliophiles' website is here

Third image: Joyce Harley
© BookBrowse.com April 2019.
If you feel that your book group has something unique to offer, and you would like to tell others about it, please
contact us
with brief details, and maybe we can feature you in the future.