The Western Readers
Kathryn Scott, founder of the Western Readers Bookclub, talks about the ways her book club is unique. Its members don't all read the same book at the same time the way most book clubs do. So what do they do? Read on!

Please tell us a bit about your book group?

Our group is called Western Readers, a name we chose as we live in West Auckland, New Zealand; and as a play on the name of our local newspaper The Western Leader. There are nine people in our group, eight women and one brave man! Our ages range from late 20s to mid-60s, and we are all at different life stages and with different reading preferences.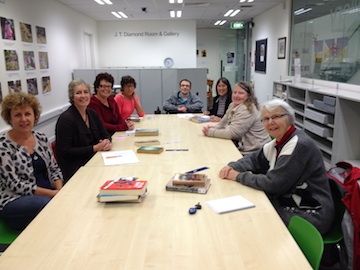 That's interesting!

Yes, it makes for interesting discussion.

Is there something in particular that makes your group special or that you think might be different from other groups?

Something that we perhaps do differently from other groups is that we tend to select genres, topics or authors rather than specific books to read. We do this for a practical reason. We wanted to use books available in our library rather than having to buy books every month. As it would be difficult for all of us to borrow the same book every month, we decided on a more flexible option.

Who decides on the genres, topics or authors?

We each take turns selecting and this has worked very well for us.

This system must work well for your group?

Yes! The benefits are that there's no pressure to read a book you're not enjoying, we get exposed to different books, genres and authors, and we can follow our own preferences and interests within a topic.

Can you give us a few examples of what you might read?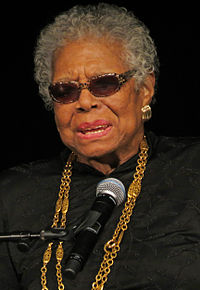 We often choose something topical. For example, this month's selection is any book by Maya Angelou, in acknowledgement of her recent death. Last month's genre was 'mystery'; most of us chose murder-mystery books but one member chose a book on the mystery of life! This makes our discussion wide-ranging and rich.

How did the group get started?

I started the group about three years ago when I moved into the area. I had been in a book group before and was keen to meet up with other local book lovers. The only group I could find ran during the day when I'm at work so I approached the local library to see if they would support a new evening group. They said yes and provided a room for us to meet. They even put posters up promoting the group and allocated us a lovely librarian to provide us with any ongoing support we need. We started with about five people. Members have come and gone but three of us have been in the group from the beginning.

Tell us about your meetings.

We meet at Waitakere Central library on the first Monday of the month at 6.30 pm for about an hour and a half. As we meet in the library we're not able to have food but that doesn't seem to inhibit conversation! We have a bit of a catch up, then each take turns talking about what we've read. Depending on that month's selection, we might compare different authors' perspectives on a topic, discuss how an author's style has developed, or relate the topic to our own lives. We'll also talk about other books we've read that month and often exchange books. Most of us have a notebook handy to write down recommendations from others. Sometimes we all have so much to say that it's a challenge to make sure everyone gets a chance to talk! ?

I can't quite imagine what a discussion is like if you haven't all read the same book. Can you elaborate on how it works? Does someone lead the discussion? How do you comment meaningfully on each other's books if you haven't read them?

I guess I'd describe it as a discussion about books rather than about a book! Once we've all arrived, we tend to go around the table, each talking about the book we've read. We describe the story or topic, the author's style, what we liked and didn't like about it. Other group members ask questions e.g. did it end the way you thought it would? Have you read other books by this author? and may draw comparisons with the books they've read.

Tell us about the sort of books you read?

We read both fiction and non-fiction, and everyone takes a turn choosing. Recent selections have been stories about people living with a disability, memoirs (we learned the difference between a memoir and an autobiography!)

And what is the difference?

Well, an autobiography tells the story of a life, while a memoir tells a story from a life - a particular event or period of time, for example.

Okay, thank you!

We have also read books that have been made into movies or TV shows. And we've read a selection of authors including Tim Winton (well written but a bit gloomy), Wally Lamb (engrossing) and Jojo Moyes (very readable).

Have you ever read the same book?

Sometimes we do all read the same book but that's the exception.

What books have you read at the same time? How did those discussions work for you versus the other discussions?


Specific books we've read over the years are The Travel Writer by Simone Lazaroo, Chinese Cinderella by Adeline Yen Mah and Tamar by Deborah Challinor. We've enjoyed all of them. The discussions on those books were more about the specific characters and events described – did we like them, were they well written, were they believable, etc. Chinese Cinderella is a young adults' book and many of us also went on to read the adult version Falling Leaves. That story (a true one) had us talking for a while and coming back to it again at subsequent meetings (it's the autobiography of a Chinese woman who is unwanted and badly treated as a child and struggles to gain acceptance). Tamar is a historical novel set in New Zealand. It's an engrossing story which taught us a lot about life here for women in Victorian times.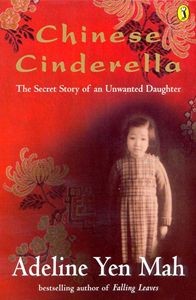 Have you ever had a topic not work? Or a discussion go completely sideways?

Not really, I can't recall any. Some topics have been tough to read about e.g. refugees' stories, but we've had good discussion about them all and have learned a lot too.

Was there an author, genre, topic or specific book that was a hands-down favorite?

I don't think a specific one stands out for me – autobiography was a good one - so much scope - and so was local history – talking about places and people we knew was great!

Do you have advice for other book club groups?

My advice is to choose a way to run the group that works for the group. The flexibility of our selections and the fact that the group itself makes the selections works really well for us. Not having to read a specific book also means that it doesn't cost anything to be involved in the group as there's always something suitable to borrow from the library. We've also been flexible about membership, always welcoming new members. This has added to the richness of our discussions. Getting the library on-side has also been great They let us know about upcoming author talks and events and have also run a short session for us on using the library book search system.

Thank you so much for joining us Kathryn! It has been wonderful getting to know you and Western Readers!
The Western Readers photo: Angela, Kathryn, Adrienne, Ceinwen, Stephen, Marie, Nikki, Margaret. Absent: Debbie.
Maya Angelou, courtesy of Stemoc.
© BookBrowse.com August 2014.
If you feel that your book group has something unique to offer, and you would like to tell others about it, please
contact us
with brief details, and maybe we can feature you in the future.