Writers As Readers
Writers As Readers is an offshoot of In Print, a professional writers' organization, based in Rockford, IL. They currently have eleven active members, all women, between the ages of 48 and 78, and they are all at different stages of their writing careers. Mary Lamphere talks here about this rowdy group of women

Hi Mary! Please tell us a bit about your book group.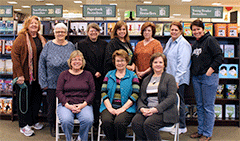 Our book group is called WaR because we are Writers as Readers. We currently have eleven active members, all women, between the ages of 48 and 78. When asked to describe our group, members shouted out words like "crazy", "vociferous", and "rowdy".

I love that!

We offer a wide range of styles in reading, writing, and personalities.

Is there something in particular that makes your group special?

We are all writers in various stages of the process. Several members are published, either online or in print, while others are new to the craft. We read our selections with both the eye of a reader and the red pen of a writer. The host writes up a review following each meeting.

That's interesting! I don't think I've heard of a group actually writing up a review before. How did you all get started?

WaR is an offshoot of In Print, a professional writers' organization, based in Rockford, IL. Linda Kleczkowski initiated the book club through In Print in September 2013. She sets up the dates and time and maintains our schedule, and Sharon Boehlefeld makes arrangements for our venue. Several members have been or are currently in other book clubs. WaR offers them something new. As writers we all appreciate the importance of reading a well-written book and understand the value of critical discussion.

Can you tell us a little about your meetings?

We meet the first Tuesday of every month (weather permitting!) at the Barnes & Noble at CherryVale Mall, Rockford, IL. Our members come from nine different towns, driving anywhere from two miles to seventy-five.

Whoa! Seventy-five miles? That's a commitment!

Yes! We meet from 6:30 pm until 9 pm to discuss the book with many digressions. We never have a lull in conversation; one member described our talk as "cascading output." Each member selects a month to host and a book to read. About a week before the meeting, a list of questions is sent out. Although we do cover traditional types of "book club" questions, we tend to delve more into structure, plot, theme, and character development.

That writer's pen you were talking about—

Absolutely. We often consider the choices the author has made and question how or why we might have done it differently (or better.)

Can yell us about the sorts of books you read?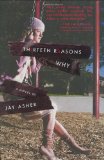 As writers, we tend to pick books that we feel will better our craft. Our members write everything from literary fiction to memoir, short stories to paranormal fiction, YA to historical fiction – and our book selections reflect that diversity. Our titles have included, The Language of Flowers by Vanessa Diffenbaugh, Thirteen Reasons Why by Jay Asher, I Am Malala by Malala Yousafizai with Christina Lamb, and The Ocean at the End of the Lane by Neil Gaiman.

Some members select books they have always loved that they want to share and dissect. Other selections are made for comparative reasons. We read Raymond Carver's Cathedral and then followed up a few months later with J.D. Salinger's Nine Stories.

The books that have generated the best conversations are not always the ones best liked. We recently read Orphan Train by Christina Baker Klein and had a lively conversation on what we felt would have made it a better book. Regardless of how a member feels about a book coming into discussion, we always enjoy the banter and take something more away.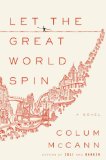 Titles we most enjoyed reading and discussing were Let the Great World Spin by Colum McCann and The Fault in our Stars by John Green.

Two of my favorites! Are there any books that have bombed with you all?

We didn't care for The End of your Life Book Club by Will Schwalbe because we felt it lacked focus. Although we appreciated the book titles recommended in the memoir, he did little to engage us with his dying mother's story or their book club.

Also, the month we read Terry Brooks was kind of a bust as miscommunication lead to members reading either The Scions of Shannara or The Sword of Shannara. We salvaged the meeting by discussing what elements both stories contained as far as pacing, plot, and character development.

What books are on your horizon?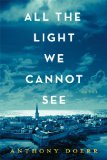 Upcoming titles include, All the Light we Cannot See by Anthony Doerr, Animal Dreams by Barbara Kingsolver, and later this year we are planning on having a mystery genre discussion where the host provides several titles in each category (cozy, hard-boiled, soft-boiled, and suspense) and members choose their title for group discussion.

As members of In Print, our meetings, book selections, and reviews are included in the monthly newsletter. We also have a FaceBook page , where members can post reminders, information and links related to the books we have read/are reading.

Has WaR held any special events?

After we read Eric Charles May's novel, Bedrock Faith, he was a guest speaker for In Print and we were able to discuss with him the things we had covered in book club. It was very interesting and educational. Several members heard William Kent Krueger speak after we had read his book, Ordinary Grace.

Shortly after we read Let the Great World Spin, a book that opens with folks in 1974 Manhattan witnessing the escapades of a tightrope walker traversing the space between the Twin Towers, Nik Wallenda walked a tightrope between skyscrapers in Chicago. After reading The Giver by Lois Lowry, we were unanimous in our decision to NOT see the movie. Members were excited when the main character in the Academy Award winning movie Birdman adapted a short story by Raymond Carver that we had read in group.

So cool, all of this. So finally, do you have advice for other book club groups?

Our format for picking titles and organizing discussions works very well for us. As writers we realize that what we don't like as readers, titles we would not normally be drawn to (like memoir!) have just as much, if not more, to offer us as titles we read for pleasure.

The challenges we've faced are two sides of the same coin: weather and distance. Living in the Midwest in the winter can be difficult to plan around.

We have had as many as thirteen at a meeting and as few as five. With our limited time in a public place (B&N), the larger group discussions are not as fruitful as the smaller gatherings. Advice to newly forming groups would be to take time and locale into consideration.

Thank you so much, Mary! And good luck to you all!

Thank you!

Interview by Tamara Ellis Smith
Pictured l to r:
back row: Deborah Lucas, Caryl Barnes, Sharon Boehlefeld, Mary Lamphere, Catherine Conroy, Beka Kojetin, Kristin Oakley
front row: Cindy Kremer, Marion Applegate, Linda Kleczkowski
not pictured: Carol Ahrens