About BookBrowse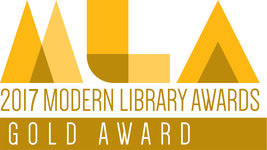 BookBrowse is an affordable, reader-focused, and user-friendly readers' advisory resource and online magazine suited for librarians and patrons. Unlike the many databases that attempt to list all books regardless of quality, BookBrowse carefully sifts through the thousands of books published each month and recommends only the best.

BookBrowse is perfect for patrons who read to expand their horizons; and our editorial focus coupled with extensive reading group resources make us a particularly valuable destination for book club members.

Exceptional books don't just entertain, they also engage and enlighten; they wrap us in their world and make us step outside of ourselves. BookBrowse seeks out these books across a range of genres, both fiction and nonfiction, and provides a level of information on each that enables patrons to explore to their heart's content. Then we link each page to the corresponding book in the library's OPAC for ease of borrowing.

Features include in-depth reviews; �beyond the book� articles; read-alikes for thousands of books and authors; searching by genre, time period, setting and theme; previews of notable books publishing soon; book club discussions and BookBrowse's twice-monthly online magazine.

While some of BookBrowse's content is available for free, full access is only for subscribers - both individuals and libraries. Library subscriptions start at $200/year and include 24-7 remote access so patrons can log in from anywhere, at any time.