Readers Recommend
Yale Needs Women
by Anne Gardiner Perkins

A tale of courage in the face of arrogance that remains eerily relevant on U.S. campuses today.
Reader Reviews

Motherhood So White
by Nefertiti Austin

A heartwarming memoir of motherhood and adoption told through an African American lens.
Reader Reviews
Members read and review books before they're published. See what they'll be reviewing soon.
BookBrowse Book Club

Today We Go Home
by Kelli Estes

Illuminating and deeply human, Today We Go Home shines a light on the brave military women of the past and present.
Win this book!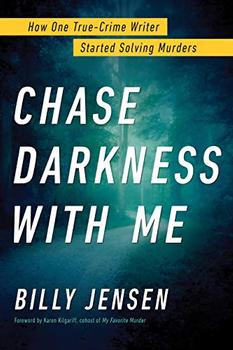 How One True-Crime Writer Started Solving Murders
Have you ever wanted to solve a murder? Gather the clues the police overlooked? Put together the pieces? Identify the suspect?
Word Play
Solve this clue:
and be entered to win..
Book Club Recommendations
Tiffany Blues
by M.J. Rose

The New York Times bestselling author of The Library of Light and Shadow crafts a dazzling...

Book Reviewed by
Donna Chavez

His Favorites
by Kate Walbert

From the highly acclaimed, bestselling National Book Award finalist and author of A Short ...

Book Reviewed by
Lisa Butts

With the Fire on High
by Elizabeth Acevedo

From the New York Times bestselling author of the National Book Award title The Poet X ...

Book Reviewed by
Catherine M Andronik
Give a BookBrowse Membership
A BookBrowse Membership is the ideal gift for your book loving friends and family.
Your guide toexceptional books
BookBrowse seeks out and recommends the best in contemporary fiction and nonfiction—books that not only engage and entertain but also deepen our understanding of ourselves and the world around us.