Find a book
Find Your Next Great Read!
Readers Recommend
Travelers
by Helon Habila

A startlingly exploration of the African diaspora in Europe, by an acclaimed international writer.
Reader Reviews

More News Tomorrow
by Susan Richards Shreve

An irresistible portrait of a family drawn together in search of truth.
Reader Reviews
Members read and review books before they're published. See what they'll be reviewing soon.
BookBrowse Book Club

Her Kind of Case
by Jeanne Winer

A highly-recommended emotion-filled legal drama with three starred reviews!
Win this book!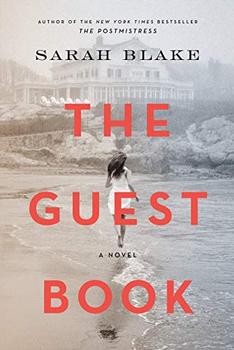 The Guest Book
by Sarah Blake
"An American epic in the truest sense."
—Entertainment Weekly
Word Play
Solve this clue:
and be entered to win..
Book Club Recommendations
Women Talking
by Miriam Toews

Based on real events and told through the "minutes" of the women's all-female symposium, ...

Book Reviewed by
Lisa Butts

West
by Carys Davies

An exquisite, slender first novel set on the American frontier about a restless widower ...

Book Reviewed by
Dean Muscat

You Bring the Distant Near
by Mitali Perkins

This elegant young adult novel captures the immigrant experience for one Indian-American ...

Book Reviewed by
Michelle Anya Anjirbag
Give a BookBrowse Membership
A BookBrowse Membership is the ideal gift for your book loving friends and family.
Your guide toexceptional books
BookBrowse seeks out and recommends the best in contemporary fiction and nonfiction—books that not only engage and entertain but also deepen our understanding of ourselves and the world around us.