One-Month Free
Discover your next great read here.
Find a book
Find Your Next Great Read!
Readers Recommend
Ellie and the Harpmaker
by Hazel Prior

A rich, heartwarming and charming debut novel about finding love in unexpected places.
Reader Reviews

Never Have I Ever
by Joshilyn Jackson

A diabolically entertaining tale of betrayal, deception, temptation, and love.
Reader Reviews
Members read and review books before they're published. See what they'll be reviewing soon.
BookBrowse Book Club

The Overstory
by Richard Powers

"Monumental… A gigantic fable of genuine truths."—Barbara Kingsolver, The New York Times Book Review
Book Club Giveaway!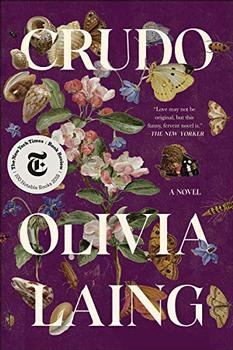 Crudo by Olivia Laing
A brilliant, funny, and emphatically raw novel of love on the brink of the apocalypse.
Word Play
Solve this clue:
and be entered to win..
Book Club Recommendations
Treeborne
by Caleb Johnson

Treeborne is a celebration and a reminder: of how the past gets mixed up in thoughts of ...

Book Reviewed by
Dean Muscat

Anger Is a Gift
by Mark Oshiro

A story of resilience and loss, love and family, testifying to the vulnerability and ...

Book Reviewed by
Michelle Anya Anjirbag

The Mars Room
by Rachel Kushner

From twice National Book Award–nominated Rachel Kushner comes a spectacularly ...

Book Reviewed by
Lisa Butts
Give a BookBrowse Membership
A BookBrowse Membership is the ideal gift for your book loving friends and family.
Your guide toexceptional books
BookBrowse seeks out and recommends the best in contemporary fiction and nonfiction—books that not only engage and entertain but also deepen our understanding of ourselves and the world around us.