The Gals and Golden Gals Book Club
Located in San Antonio, Texas, Barbara Higdon chose to launch the Gals and Golden Gals Book Club even though she was already in three other book clubs because she wanted to share the rich experience of reading and discussing books with a younger generation of women. Barbara talks with Tamara Ellis Smith about this warm, close-knit group.

Please tell us a bit about your book group, Barbara. Is there something in particular that makes your group special?

Our group is called Gals and Golden Gals and consists of a wide age range, from young mothers to "grandmother-types." I'm already in three other book clubs of older women who have been meeting for more than 25 years, but I wanted to launch a younger women's group -

I find that so interesting! Why did you want to launch a 4th group?

Barbara: Well, I certainly didn't need to read an additional book a month, but I really felt that my book clubs have enriched my life and I wanted to share that experience with young women. Selfishly, I wanted to make some younger friends so someone would visit me in a nursing home some day!

I can already tell that I am going to want to visit you!

Ha! Well, I approached a young mother in my church and shared the idea. She loved it and began inviting other younger women who, in turn, invited other friends. Some of my friends became involved and it's now a multi-generation group, ranging from women in their early thirties to their mid-seventies. We've met for about three years and really enjoy the variety of viewpoints. There's also a great camaraderie and support within the group. We've celebrated the birth of four babies and had diaper showers at meetings.

Fun!

And I lost my husband suddenly this year, and the group was very supportive of me.

Oh Barbara, I'm so sorry. I'm so so glad you had – and have – these women to help you.

It's hard to go on to really any other question after that, but I am even more interested, now, in hearing about your wonderful group. What are the nuts and bolts of the Gals and Golden Gals?

We have more than twenty regular members and meet in homes once a month year-round. We meet at 7 p.m., socialize with wine and snacks on a pot luck basis, and then discuss the book. Often the group goes until 9:30 or 10:00 p.m. We have a traveling pack of wine – what doesn't get consumed at one meeting passes to the next hostess!

Best. Idea. Ever.

We think so too! And there's no pressure with snacks. They can be as simple as chips or popcorn – although sometimes they are very elaborate too!

Name me one of those fancier times!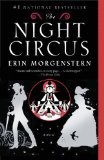 Some of the hostesses will sometimes serve something inspired by the book of the month. For the discussion of Eat Cake by Jeanne Ray, various members brought cakes made from the recipes in the book. When we read The Night Circus by Erin Morgenstern, the hostess provided cute circus snacks such as peanuts and popcorn.

Tell us about the sorts of books you read.

We used to select books by nominating and "selling" the book, and then voting on a year's worth. There were so many great nominations last time that the group decided to read them all, so we had almost two years of books planned all at one shot. We like to pick books that are available at the library and more readily available to our readers. Many times, a woman will email the group to let us know that she has a copy to share. It helps save on the cost, especially for the young moms! Our choices are mostly fiction, with some memoirs and non-fiction.

How do you run the discussion part of the gathering?

The discussion leader for our book of the month usually gives a little author information, or some deeper information into the subject, and some discussion-launching questions. It's a delightful free-for-all, where anyone can contribute if she chooses. This year, we've tried having books with local connections and/or authors, and we've already had one author visit the club!

That's awesome! Who was that?

Kelly Grey Carlisle. When we read We Are All Shipwrecks: A Memoir, she attended our meeting. Kelly is a professor at Trinity University and the age of some of our younger members. Her life has been very interesting, as her mother was murdered (possibly by the Hillside Strangler in Los Angeles), and she was reared by her grandfather, who lived on a boat and owned an adult book store. We had a fascinating evening with her.

That does sound fascinating! Besides Kelly's memoir, what are some of the books that have generated the most interesting discussions for you all?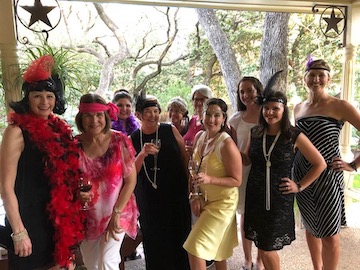 The younger women are so bright, creative and energetic, and this has resulted in really interesting books and meetings. This year, we read The Great Gatsby by F. Scott Fitzgerald, and one member suggested we theme dress. Our approximation of flapper dresses, strings of pearls, sequined and feathered headbands showed up! One member brought lots of feathered boas that molted all night!

Ha!

It was hilarious.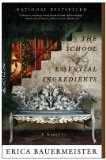 At another meeting, we read The School of Essential Ingredients by Erica Bauermeister, nominated, appropriately, by a young woman in the food industry. She sent an evite that included a list of foods prepared in the book that we could sign up to bring. We ended up with a range including pasta with red sauce, fondue, tamales and white cake. One member prepared tiramisu from scratch for the first time.

Yum!

The discussion leader asked probing questions about our memories associated with foods and it was one of the most successful evenings ever.

I can imagine!

On the other end of the spectrum, are there any books that bombed? If so, why do you think they did?

Well, not everyone read The Martian by Andy Weir so our discussion wasn't so great. But it wasn't all because of the book. We had decided to meet with spouses and children at one member's home on a nearby lake. It was a lot of fun, but like I said, the discussion wasn't stellar since some members had to play outside with the children.

That sounds like me at many meetings! What books are coming up on your reading schedule soon?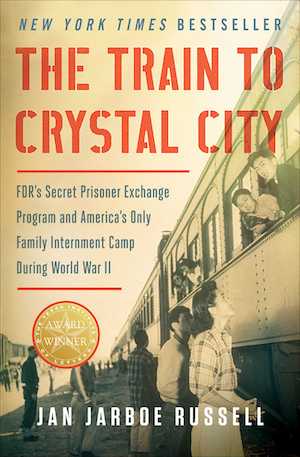 Some future books are Till We Have Faces by C.S. Lewis, Before We Were Yours by Lisa Wingate, Sisters First by Jenna Bush Hager and Barbara Bush and The Train to Crystal City by Jan Jarboe Russell.

Finally Barbara, do you have advice for other book clubs?

While some members might prefer not to contribute, a little period of silence gives them time to speak.

Good idea!

More talkative members need to take a breath to offer that opportunity.

Yes.

Also, I think it's important to remember that you don't have to like a book to have an excellent discussion.

Oh my gosh, such a good point! Sometimes, I think, it's a better discussion!

Yes, exactly. One primary value of a book discussion group is to stretch our reading muscles and to read books that wouldn't ordinarily or necessarily appeal to our individual tastes. Listening to other opinions without judgement is important. I believe the mix of generations and viewpoints make us a very unique book club.

It really seems like you are! Thank you so much, Barbara, for taking the time to talk with me. Happy reading!
© BookBrowse.com November 2018.
If you feel that your book group has something unique to offer, and you would like to tell others about it, please
contact us
with brief details, and maybe we can feature you in the future.