Anna's Book Group
Anna Robinson runs the aptly named Anna's Book Group in Oak Ridge, Tennessee. Anna talks with Tamara Ellis Smith about this group of readers that is also dedicated to literacy in their community.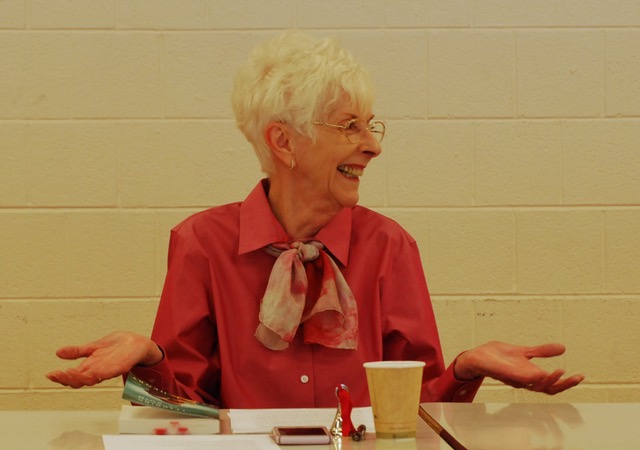 Hi Anna! Please tell us a bit about your book group.

The name of our group is Anna's Book Group—

Let me guess who the leader is - you? :-)

Of course!

How many members does Anna's Book Group have?

There are forty members listed in my book group email account. Many have moved, and others work and don't always have time to come to meetings, but everyone still wants to know what we are reading. For most meetings, there are about twenty women there. Our ages range from late thirties to ninety!

Do you have any men in the group?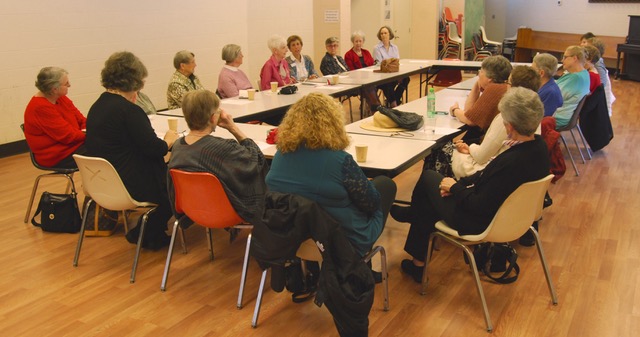 No, it's all women, although we did have one brave man for many years.

Why did he leave?

Sadly, he moved last year to be nearer to family.

Phew! I'm glad you didn't scare him away!

No, this group of women is amazing! All are interested in whatever our current book happens to be, and no one is afraid to speak up and make comments.

That must make for lively conversations!

Yes, our discussions are always interesting.

How did your group get started?

This group started about twenty-three years ago as an Oprah book group. We read and discussed the books Oprah recommended. When she decided to no longer recommend books, we decided we were having so much fun we would continue and pick our own books to read and discuss. At that time the woman who was the facilitator moved and asked me to take over. I agreed and have been in charge ever since.

Can you tell us a little about your meetings?

We meet on the third Tuesday of the month at 10 am. We have a pot luck lunch about twice a year. We meet all twelve months of the year. There have been a few times we didn't meet but not many.

A dedicated bunch!

Yes, two times have been because of snow. If the local schools are closed because of snow, we don't meet. Let's see what else? We always have tea and coffee. Since this is such a large group I do my best to make sure everyone has an opportunity to speak. I have a bell and if there is too much conversation going on and everyone cannot hear the person speaking, I ring the bell. But even though we might talk too much at times, I have to say we do stay on topic.

Do you use discussion questions to keep the conversation going?

Sometimes I use the discussion questions available in the book. Mostly, though, I come up with the questions, because I don't always like the ones offered. I want questions that will create good discussion.

That makes sense. You know your group best, so you can choose the best questions for them. I like that. Can you tell us about the sort of books you read?

Mostly I pick the books for discussion. I get ideas from BookBrowse and several online book publications. Members of the group recommend books and I always try to include some of these in our list of books for the year. We read a wide variety. Most are fiction and I pick them because I think they would be good for discussion. I realize that everyone isn't going to like each book, but this makes for a great conversation. Many members have told me they wouldn't have picked up the book I have chosen on their own but did so because it was on our list. They were glad they got to read the book. At our 2017 December meeting instead of having a book to discuss, I asked everyone to recommend a book they read that wasn't on our book discussion list.

I like that idea! How did it work?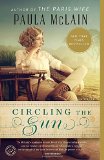 Beautifully. I chose some of our 2018 books from that list. I plan to do it again this year.

Books that have generated the most interesting discussions are Leaving Time by Jodi Picoult, Circling the Sun by Paula McLain and The Nightingale by Kristen Hannah.

Have any books just not gone over well at all?

The book that bombed was The Fortune Hunter by Daisy Goodwin. I was asked over and over again, "why did you choose this book?"

Oh no!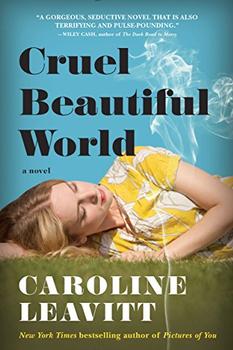 Another book that I felt didn't generate a great discussion was Cruel Beautiful World by Caroline Leavitt. But this could have been my fault because my discussion questions were not the best.

What are you reading this year?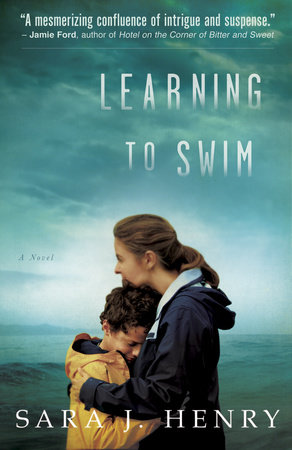 Some of the books we will be reading and discussing in 2018 are Before We Were Yours by Lisa Wingate, The Education of Little Tree by Forrest Carter and Whistling Past the Graveyard by Susan Crandell. We just read Learning to Swim by Sara J. Henry. She was the guest speaker that this year's Lunch for Literacy and is actually a graduate of our local High School.

Wow, that's special! And speaking of that, do you hold any special events, or visit places, or do activities?

Every year our city has, as I just mentioned, a Lunch for Literacy, which is sponsored by the Breakfast Rotary Club and Altrusa Club. An author comes as a guest speaker and it is a lovely event. Last year the guest was Anna Patchett. My book group has always participated and normally we have four tables at the event. The money raised goes to promote literacy in our community and surrounding counties.

I love that!

We've sent donations to the building fund for a Library in a nearby community, and we have had several guest authors attend our book group meetings. That is always a fun event — hearing about their writing experiences.

Finally Anna, do you have advice for other book club groups?

My advice is to continue to read and discuss books! I don't think I would do anything differently if I were starting a group today. I do know there are book groups that get together in the evening and eat, enjoy wine and sometimes don't talk much about the book. That is wonderful too because it is people getting together because they share the love of reading. But if you are the book club leader and you are really keen on keeping focus, my advice is to try your best to keep everyone on topic.

Excellent advice. Thank you so much, Anna, for chatting with me about your book group.

Thank you!
© BookBrowse.com April 2018.
Would you be interested in being interviewed for this feature? If so, please
contact us
with brief details about your club. It is very helpful if you include both a contact email and a telephone number.