The Happy Bookers
Lisa Klebba founded the Happy Bookers in 1993 after moving to her husband's hometown, having her fourth child, finally reading a book from cover to cover and wanting to talk with someone about it! They currently have 7 members and are about to celebrate their 25th anniversary. Lisa talks with Tamara Ellis Smith about this fun loving group of readers.


Please tell us a bit about your book group?

The Happy Bookers from Linn, Missouri, will celebrate our 25th year of reading together in 2018!

Congratulations!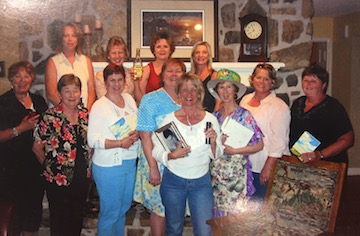 Thank you. We have had as many as 18 members and currently have 7. Our group is made up of all women, from ages 50 to 70. We love to have fun with our reading, being in parades, dressing up as characters from the books we read, and going on road trips!

Can you describe some of these in more detail?

Being in our local Christmas parade was a fun way to promote reading. One year we were the Bookettes, with boas and top hats.

Radio City Music Hall, watch out!

In our favorite parade entry, we donned blow up sumo wrestler costumes with our message of "Celebrating Reading in a Big Way"! We have had a banner made with our book club name, and also have a smaller yard banner that the hosting member posts in her yard.

Oh you all sound like so much fun!

We also love having people visit us. We've had authors, librarians, other book clubs and even a book store manager visit our monthly meetings! At our Booker Pool Party this summer, we discussed another road trip, literary in nature, to commemorate our 25th year, wearing one of our Happy Booker T shirts!

How did the Happy Bookers – fabulous name by the way! – get started?

After moving to my husband's small hometown and having my fourth child, I finally finished a whole book from cover to cover. It was the first time in a several years!

I can completely relate. I've got four kids too. I have barely enough time to read the back of a cereal box!

Right? Well, it was 1993, and I totally finished The Firm by John Grisham. The combination of my joy at finishing an entire book, wanting to discuss it, hearing of friends in book clubs in my former town, and wanting more adult conversation –

Because of four kids –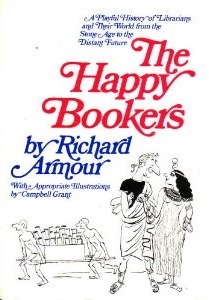 Yes. All of that led me to contact other book clubs, visit their meetings, research book clubs, and then get in touch with some local ladies to gather in my home. Our name came from the book, The Happy Bookers: A Playful History of Librarians by Richard Amour. (I am a librarian as are several other members.)

What a fun name! Yes, it fit our theme of having fun with reading. When Oprah started her book club in 1996, I was so excited! I wanted our book club to be a cheerleader for books; to show everyone that reading was not only informative, but an exciting and fun passion! Our group has been that and then some.

I don't doubt it. Tell us about your meetings.

We meet on the first Tuesday of each month. Our schedule has changed over the years, from the day, time, location and the months we meet. We have taken off the months of July and August and once upon a time, took off January after the holidays. But currently, we are meeting every month. We get together at our branch library, our community center, restaurants, and most often, in members' homes. We try to keep things stress free and simple, but often have themes in the food served, tying in with the book. And we dress up as characters from the book we are reading for our annual salad supper.

Nice.

We try hard to keep on topic, and use reading guides often. Over the 24 years, we have been together both through good times and hard times, so we always make time to socialize too. We have rotated facilitation of our discussions, and we are flexible on how that looks.

What do you mean?

Some members have the meeting at their home and lead the discussion, but there are those that want to lead but not host and vice versa. Members who both host and lead are dubbed Grand Poohbah for the month.

I love it.

At Christmas, we have a ten-dollar reading-related gift exchange with the fun Rob Your Neighbor game – it gets quite spirited! One Christmas, our hostess gave us a paragraph prior to the meeting, and we were all to finish with a short story. We found we have some writers and creative minds among us! Prizes were awarded another time for the best costume and the best rendition of a honky tonk song original or sing-a-long when we read the book, And My Shoes Keep Walking Back to You by Kathi Kamen Goldmark.

I want to come to your meetings! Okay, more nitty gritty. How do you organize your year?

In September, we hold our selection meeting. Members bring books and reviews of titles to possibly read, and after discussing them we then pick one for each month that we meet.

What genres do you read?

We mostly read literary fiction, but have also read a number of non-fiction titles.

Do you have a favorite?

One of the most memorable of our non-fiction books was They Poured Fire on Us From the Sky: The True Story of Three Lost Boys from Sudan by Benson Deng, Alephonsion Deng, Benjamin Ajak with Judy A. Bernstein. We traveled to the Missouri University of Science and Technology in Rolla, Missouri to hear them speak.

Oh wow.

It was incredible, very moving and a rare chance to hear the amazing story of the extreme challenges they had faced in their lives.

Where else have you traveled?

Several members traveled ten hours to Jefferson City, Texas to visit The Beauty and The Beast Bookstore. Kathy Murphy of The Pulpwood Queens was a grand hostess, an inspiring ambassador for reading and great fun! We had make-overs, a wonderful catered lunch, talked books, bought books, and visited The Gone with the Wind museum. When Kathy and the Pulpwood Queens first kicked off Good Morning America's book club, Read This Book, our club was contacted by GMA to possibly be the next book club to be featured. But alas, we were not chosen.

Really?

I would not let my family touch the phone in anticipation of receiving that call!

What are you reading now?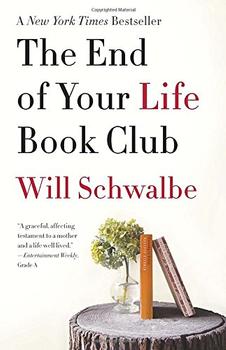 Recent reads have been The Hamilton Affair by Elizabeth Cobbs, The Book of Polly by Kathy Hepinstall, and The Book That Matters Most by Ann Hood. A few years ago, we read The End of Your Life Book Club by Will Schwalbe. And then recently, Mr. Schwalbe was the Capital Read featured author for our local library system, Missouri River Regional Library, and we attended. It was a most wonderful night of celebrating reading in honor of his mother!

The Capital Read program is a part of your local library?


Yes. We are so fortunate to have a great branch library in our small town, and some of the authors for the Capital Read program have come to our branch. Jeannette Walls, author of one of our favorites, The Glass Castle, and the wonderful Alex George, from nearby Columbia, Missouri, and author of A Good American and Setting Free the Kites. We recently traveled to hear the delightful Jill Orr, author of The Good Byline, and also went to hear another favorite, Laura McHugh, author of The Weight of Blood and Arrowood.

Heavy hitters!

Celebrities in our midst. Authors are our rock stars! We have a very active Friends of the Library group for our branch library and Happy Booker members have been very involved in supporting our library system.

What books have you especially loved?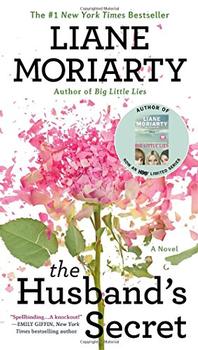 We loved I Capture The Castle by Dodie Smith, Gods in Alabama by Joshilyn Jackson, The Husband's Secret by Liane Moriarty, Winter Garden by Kristin Hannah, and The Shoemaker's Wife by Adriana Trigiani. And there are so many others.

Like?

Like Ahab's Wife by Sena Jeter Naslund, Zeituoun by Dave Eggers, The Immortal Life of Henrietta Lacks by Rebecca Skloot, Unbroken by Laura Hillenbrand, Middlesex by Jeffrey Eugenides, A Rip in Heaven by Jeanine Cummins, and A Prayer for Owen Meany by John Irving – all of which were among those books that prompted much discussion.

I have a feeling if we had all the time in the world, you would be able to name many, many more books.

It's true. And we hope to enjoy many more books, discussions, and fun in the years to come as The Happy Bookers.