Girls' Night In Book Club
Amy Piper has been the Co-Organizer for the Girls' Night In Book Club in the Washington DC area since 2013. They not only read and discuss books, but often Skype with the authors of those books as well. Amy talks with Tamara Ellis Smith about this wonderful group of women.

Hi Amy! Please tell us a bit about your book group!


The Girls' Night In Book Club is an eclectic group of women ranging in age from our mid 20s to our mid 70s. We are students, teachers, attorneys, dentists, librarians, business women, psychologists, designers, engineers, etc.

What makes your group special?

Due to our close proximity to Washington DC, we often have the opportunity to meet authors at local book stores & libraries. Members of our club have had the pleasure of meeting many authors of books we've selected to read & discuss as a group. Quite a few authors have accepted our invitation to Skype into our meetings and one even attended in person.

How wonderful! Who are some of those authors, do you mind me asking?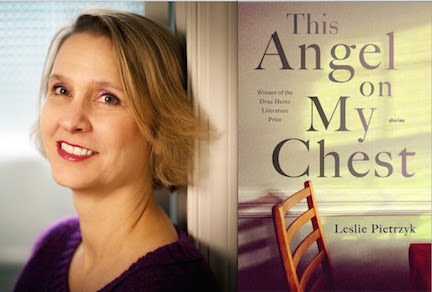 We Skyped with the following authors: Deborah Davis (The Trip: Andy Warhol's Plastic Fantastic Cross-Country Adventure), Bryn Greenwood (All the Ugly and Wonderful Things), Tracy Barone (Happy Family), Anna North (The Life and Death of Sophie Stark), and Melissa Cistaro (Pieces of My Mother). Leslie Pietrzyk attended our meeting in person to discuss her short story collection, This Angel on My Chest.

What great experiences for you all. And for those authors! Yes!

How did the Girls' Night In Book Club get started?

This is going to sound strange…but…I'm not exactly sure how or by whom the group was started.

A mystery!

Yes! I do know that our group was founded in 2007 – we have records of meetings on our website dating back to then.

Why do you think the founding member is unknown?

Well, the Northern Virginia/ Washington DC Metro area is a very transient area. All of the original members moved from the area in phases over the last decade.

Ah, that makes sense then.

Yes, but the members' love of reading allowed the club to remain active. The membership has organically changed throughout the last ten years as members moved to and from the area. Each time a Co-Organizer of the group stepped down, a new one was quickly selected.

When did you join?

I joined the group in 2012 and have been a Co-Organizer of the group since 2013.

Can you tell us about your meetings?

We always have at least one meeting a month to discuss a book we've chosen.

Who chooses your books?

We select them via a book poll. Some months we have extra meetings for books garnering a lot of praise or causing controversy, best sellers, or books won in contests, etc. that multiple members are interested in reading & discussing with the group. We use reading guides. We've found that they aid in keeping the group on topic. Our meetings are typically held in a different member's home each month & are potluck style meals. The hostess usually provides the main dish & a non alcoholic beverage. Attending members round out the menu with alcoholic beverages, appetizers, side dishes, & desserts. Each month is quite the feast.

Your meetings sound wonderful! And delicious!

They are! On occasion we'll have a themed dinner based on the book. For instance, when we discussed The Orphan Keeper by Camron Wright, we met at an Indian Restaurant. We had a Chinese food themed potluck dinner at a member's home when we discussed The Valley of Amazement by Amy Tan.

How do you organize yourselves outside of meetings?

We have group pages on meetup.com and bookmovement.com. We use these pages to schedule meetings, vote in polls, track attendance & member dues, and send emails to the group.

What sorts of books do you read?

We tend to select literary fiction, but we do manage to schedule in one or two non-fiction titles each year. We also usually read a young adult title each year, and every other year or so we'll read a classic or a short story collection.

What books have inspired the liveliest conversations?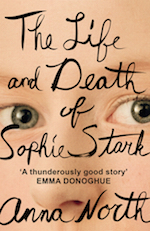 Books with controversial themes and/or characters faced with intense moral dilemmas tend to make for good discussions in our book club. A few of those include All the Ugly and Wonderful Things by Bryn Greenwood, The Goldfinch by Donna Tartt, The Great Gatsby by F. Scott Fitzgerald, and The Life and Death of Sophie Stark by Anna North

And which books have been your favorites?

Two that stand out for us are The Storied Life of AJ Fikry by Gabrielle Zevin, and The Guest Room by Chris Bohjalian.

Are there any books that haven't worked for you all?

Six of Crows by Leigh Bardugo. I think this one bombed because it's a young adult fantasy. Not many members of our group are huge fans of either YA or fantasy so not many enjoyed this book. Also, A Hologram for the King by David Eggers was one of the most disliked books we've read.

Why?

Most members complained that they were frustrated by how slow the plot moves.

What books are coming up on your reading schedule?


We have a great list! Never Let You Go by Chevy Stevens, Siracusa by Delia Ephron, The Mothers by Brit Bennett, The Twelve Lives of Samuel Hawley by Hannah Tinti, The Tea Girl of Hummingbird Lane by Lisa See, Anything is Possible by Elizabeth Strout, and Idaho by Emily Ruskovich

Have the types of books you've read changed over time?

Yes, the group used to read a lot more Pulitzer Prize Winners but we found that we weren't really enjoying them as much as some books that hadn't won prestigious prizes.

interesting. I wonder why that is?

I think there are a couple of factors. The main one being that I think the club read a few winners and finalists one year that not many members enjoyed. Also, library wait lists are usually longer for books that win awards or are finalists which can be frustrating for members.

Good point. I wouldn't have thought of that, but it makes sense.

This being said, while we don't read them as often as we used to, we do read the occasional finalist or winner. We very much enjoyed both The Goldfinch and All the Light We Cannot See.

Have you held any special events or done other activities with the book club?

Yes, as I said, we often attend author events at local bookstores and libraries. A few of us are attending a poetry slam next month. We also schedule movie nights to watch films based on books that we've read and discussed as a group.

Are you all close?

Our members are close, yes, and pretty familiar with each other's lives. You learn a lot about each other while discussing books. There are lots of friendships that have been made in our book club that are active outside of meetings. Members brunch, vacation, visit museums, and celebrate birthdays together. Most of us met each other via the book club and have become very good friends over the years.

I love hearing that. And finally, Amy, do you have advice for other book club groups?

A lot of authors are willing to Skype into book club meetings to answer questions related to their books and writing process. You can contact a lot of them directly via their website or their publisher. We've found that discussing the book with the author has greatly enhanced our meetings.

Fantastic advice! Thank you so much for sharing the Girls' Night In Book Club with us!

Thank you!
© BookBrowse.com June 2017.
Would you be interested in being interviewed for this feature? If so, please
contact us
with brief details about your club. It is very helpful if you include both a contact email and a telephone number.