The Booknerds
The Booknerds is a bookclub based in Dehradun, India. Begun by husband and wife team Rohan and Neja Raj, the Booknerds is dedicated to "quenching the thirst for literature". Rohan Raj talks with Tamara Elllis Smith about this creative and democratic group.

Hello Rohan. Please tell us a bit about your book group?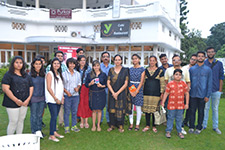 Dehradun, India is no more the sleepy town it once was. Its people are rising to make it prominent on the world map. The Booknerds club was launched as a one of a kind initiative, the club aims to bring together the book lovers of the valley and give them a common platform for sharing books and related ideas. This club is unique, as it encompasses various genres of poets and writers – of languages other than English too. The club has had an overwhelming response from bibliophiles across India.

Is there something in particular that makes your group special to you and/or that you think might be different to other groups?

Traditionally, book clubs restrict themselves to age groups or themes or the kind of books they read. The Booknerds group does not put out any such limitations. Anybody can join the group.

Anybody in Dehradun?

No, we are not restricted to the city itself as our online hangouts give the opportunity for others to connect with us in real time. We use Google Hangouts on Air, which is convenient for members who cannot travel.

Wow! How did the group get started?

My wife, Neha Raj, and I started the group. We have been married for more than 2 years now and were searching for a group to quench our thirst for literature. After finding out that there was no club in town; that literature had taken a back seat with kids, youngsters and adults who were spending more time with their gadgets rather than reading we started the initiative. The community has come together to support us and we are celebrating The Booknerds Anniversary on October 24.

Very cool! A husband and wife team! How would you describe both of you?

I am an academic, tech-enthusiast, music connoisseur and a sports buff. We like to say I am the heart and soul of The Booknerds. Neha is a thorough professional with a combination of business and technical skills. Her corporate experience gives her the cutting edge to succeed at all her endeavors.

And she is—

She is the brains behind The Booknerds.

Fantastic! Now can you tell us about your meetings?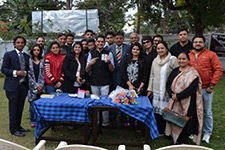 We meet every weekend (usually on Sunday) at different cafes around town. We pick books by voting so it is a very democratic process. The group loves coffee—

Me too!

—and tea. We do not have food at the hangouts. We always have a moderator so that no one diverts from the discussion at hand. Also to mix things up we do travel to Literature festivals like Jaipur Literature Festival, Lucknow Literature Festival and Mussoorie Writers Festival. We also have interactive sessions with authors from time to time.

What types of books do you read?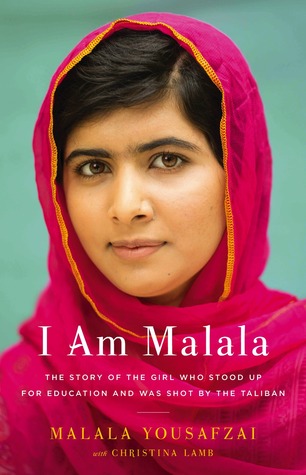 We try to pick different genres every time so you won't find us repeating genres often. The best discussions we had were about I Am Malala: The Story of the Girl Who Stood Up for Education and Was Shot by the Taliban by Malala Yousafzai. All members could relate with the book as it touched upon issues which are prevalent in India too – issues such as terrorism, girls' education and women's empowerment.

Oh, those must have been powerful conversations.

Some fun sessions we've had were about comic books. Kids and youngsters enjoy them the most. The best one was when we discussed Batman versus Superman comic books.

That does sound like great fun! Do you have any favorite books?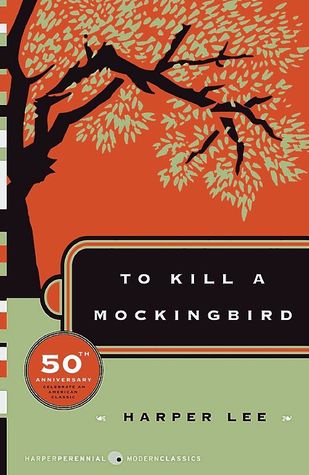 The group's favorite books so far have been A Game of Thrones by George R. R. Martin, To Kill a Mockingbird by Harper Lee, and Murder on the Orient Express by Agatha Christie.

Any plans for future books?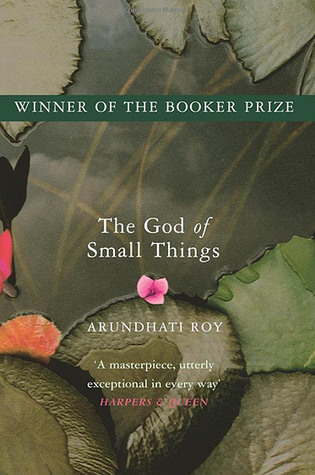 The books coming up are The God of Small Things by Arundhati Roy and The Girl on the Train by Paula Hawkins. Also, we plan to pick up books in Hindi in the future.

Any books just bomb?

The book that bombed was My Kumaon: Uncollected Writings by Jim Corbett.

Why?

The book was not what we expected it to be. It was just a set of private letters printed out, which gave no scope for discussion.

The first year has been mostly about getting the community together so we chose more popular titles, but the next year is going to be more content oriented and only the best shall make the cut.

You said Booknerds is run very democratically, so when you say we chose who do you mean?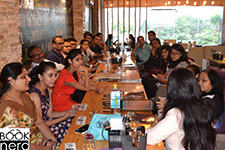 We have a core team, which organizes everything from searching for the coolest hangouts, arranging lit fest tours, getting the best authors to interact with the group, and managing social media.

Finally Rohan, do you have advice for other book club groups?

We are pretty satisfied with our progress and we have achieved our goal of building up the community. The challenges we have faced have been mostly monetary but we have always found a way to get things done. The advice we have for book clubs is to just pick good books which give ample content for discussion. Also, always have different venues for meetings as people get bored of single venues, which is just human nature. Always have some fun activities close to the book's theme to make proceedings fun.

All great advice. Anything else?

The core team should be a dedicated one, which does all the hard work and management.

Perfect. Thank you Rohan, for taking the time to talk to us.

We would like to thank BookBrowse for interviewing us. Happy Reading!

Happy Reading to you too! And Happy One Year Anniversary for the Booknerds!
© BookBrowse.com November 2016.
Would you be interested in being interviewed for this feature? If so, please
contact us
with brief details about your club. It is very helpful if you include both a contact email and a telephone number.