ROWLS
ROWLS is a book club made up of retired teachers from Willis High School in Delaware, OH. They have up to 20 members - both men and women - and continue to grow the club as teachers retire. Karen Hildebrand talks with Tamara Elllis Smith about this creative and active group.

Hi Karen. Can you please tell us a bit about your book group?

Our book group is called ROWLS. It stands for Retired Old Willis Ladies (and Gents.) We are retired teachers—

And let me guess, your school's name was Willis?

Yes!

How many of you are there?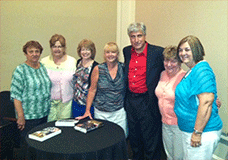 We average 8 people per meeting, both men and women, but can have as many as 20 if everyone comes. We have several who drop in as their retirement and grand parenting schedules allow. In addition to talking about books, we are all still active in volunteering for school and library related activities.

Is there something in particular that makes your group special to you or that you think might be different to other groups?

Many of us in ROWLS worked together for 30+ years.

Wow!

Yes, that is a hard connection to break up, so when we retired we knew one way of staying in touch was to have a regularly scheduled get together. We are all avid readers and talkers (pretty typical teachers) and we also love to eat. So we meet for lunch at each other's homes once a month and then talk about our book of the month.

Do you get together outside of those meetings?

We also have movie outings pretty regularly, as well, especially if it is a movie based on one of the books we've read.

How did the group get started?

As the Willis School librarian, I had created a Teacher Book Chat once a month. At that time we read Young Adult literature to stay abreast of our students' reading habits. But we often discussed adult books, too. When so many of us retired within 2 to 3 years of each other, we continued Teacher Book Chat and it evolved into ROWLS.

I love the organic evolution. Can you please tell us a little about your meetings?

As I said, we meet once a month and each meeting starts with lunch and general conversation catching up on each other's lives, families and activities. We then start the book discussion with the help of discussion guides we find online.

How do you choose books?

Every July is our planning meeting. We come with suggestions and discuss them and have an informal vote of sorts until we come up with 10 book titles. If members cannot attend the planning meeting, they are encouraged to send me their suggestions. Each year the list of suggestions gets longer, so whittling it down to 10 titles gets harder each year. Being former teachers, we don't meet in August, and September is always our kick-off to the new reading calendar.

Can you tell us about the sort of books you read?

Our first two books were Nineteen Minutes by Jodi Picoult and then Columbine by Dave Cullen. We started with these books because of their school settings.

And I'll bet as former teachers you all had a lot of personal anecdotes and ideas to add to the discussion?

Yes, we related some of our experiences with school policies about school invasions.

Did you continue with school-based books? Do you all like the same kinds of books?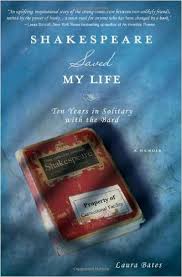 Our group is varied and we have some members who love fantasy, others are all about non-fiction, several like historical novels and so on. We really cover a wide range of interests, but we all agree that we like to be nudged into reading areas that are outside our normal choices. We did a prison theme last year reading Shakespeare Saved My Life by Laura Bates, and Orange is the New Black by Piper Kerman. We invited a guest for this meeting who was a reading teacher in a juvenile detention center. We also went to hear Kerman speak at a local university in January, 2016.

Very cool. Along those lines, are there any other special events you've held, visits taken, activities engaged in, and so forth?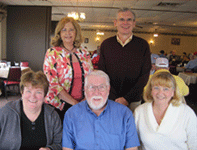 The State Library system of Ohio sponsors a project featuring Ohio authors and themes called CHOOSE TO READ OHIO. To support this project we decided to read the Amish murder mysteries of P. L. Gaus. He does not live too far from us so we made arrangements to meet him for lunch in Amish country near Wooster, Ohio. After reading his books, we were steeped in an Amish setting and enjoyed hearing about his research sitting right in the heart of the region where his stories were set. Many of our members have gone on to read his entire series. (A complete list of titles can be found at his website.)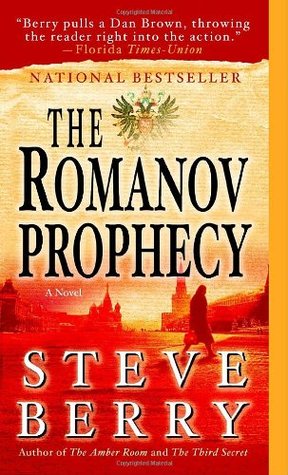 We also enjoyed the historical novels of Steve Berry, reading The Romanov Prophecy as our group read. When he came to Columbus, Ohio, as the featured speaker at The Thurber House, our group went out to dinner and then on to hear him speak. (See photo above.) Again, many in our group have read all of Berry's books.

I love that you really take advantage of local authors and authors visiting locally. Finally, Karen, do you have advice for other book club groups?

After meeting for three years, we decided we wanted to put more variety into our meetings. On our reading list in 2015 was Cheryl Strayed's Wild. Instead of meeting in a home we decided to meet outside for a picnic at a state park. It seemed more in keeping with a nature themed book.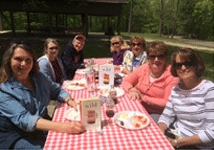 What a lovely idea! How did that go?

It was very successful and a beautiful day in the park. Also, the month that we read The Boys in the Boat by Daniel James Brown, our hostess, Rita Somerlot, had all kinds of Olympic training foods and flags featured for lunch.

How did she manage that?

Rita has worked with the U.S. Olympic teams, so we were lucky to have her expertise in our group. Another one of our members, Michele Raker-Morris, is a big Stephen King fan so she pushed our group to read 11/22/63. It was the first Stephen King book for many of us, and one of our best discussions ever!

Any interesting meetings like these coming up this year?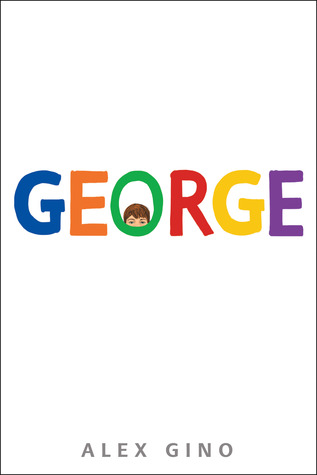 Yes. At one meeting, we will be looking at transgender issues. The new Young Adult title, George by Alex Gino and the adult book She's Not There: A Life in Two Genders by Jennifer Finney Boylan are scheduled for later this fall. With this topic currently in the news, and the fact that we dealt with children with all kinds of issues, we decided to take a look at this literature and compare how authors treat this topic from both a child's and an adult's point of view.

Again, what a cool idea! So you definitely advise putting some creativity into your meetings, from location to thematic details to genre. Any other advice?

Karen: Starting our book club was not difficult as we evolved right into it from our teaching days. And yes, shaking up the format, we discovered, is very good now and then. Sometimes we meet at a restaurant, or, as I mentioned above, we go somewhere else like the author lunch or the outdoors picnic. We also once had a 4:00 wine and cheese meeting. Looking for ways to keep the meetings fresh is important as well as keeping the discussion moving. We have invited former principals as guests, or other people with expertise or interest in topics we might be discussing. It is so helpful to have the discussion guides that are available through publishers or book club websites.

Also, it has become a standing new "tradition" that as teachers that we worked with over the years retire, we give them a copy of the new fall book that we are going to read and invite them to book club as their retirement gift.

I know I've said this a few times, but what a cool idea. This one is maybe the coolest! I love it!

We get a few new members each year this way. ROWLS remains a casual group, lunch is pretty simple fare, but the conversation and book discussions are always enjoyable.

Thank you, Karen!
Image 1: Thurber House, Columbus, Ohio with author Steve Berry
Members from left: Charlotte Carleton, Karen Hildebrand, Judy Hollander, Michele Raker-Morris, author Steve Berry, Tee Heald, Rita Somerlot

Image 2: Lunch in Amish country near Wooster, Ohio, with author P.L.Gaus.
Members front row from left: Tee Heald, author P.L. Gaus, Michele Raker-Morris.
Back row: Karen Hildebrand, Ray Myers

Image 3: Mt. Gilead State Lakes Park, Mt. Gilead, Ohio (photo by member, Karen Hildebrand)
Members from left: Syd Schnaars, Sandy Bradley, Ray Myers, Michele Raker-Morris, Charlotte Carleton, Tee Heald, Nancy Miller