Book Talk II
Book Talk II is a book group of the Northwest Valley branch of the American Association of University Women. It takes a unique approach by picking genres and categories each month within which each member can pick her own book to read. Helen Slemons talks with us about how this unusual book club works!

Hi Helen! Please tell us a bit about your book group.

Our book group is called Book Talk II and is one of five book groups of the Northwest Valley branch of AAUW (American Association of University Women) in Arizona. Our members live in the Del Webb retirement communities of Sun City, Sun City West and Sun City Grand – all near Phoenix.


Our book group, open to all members of the AAUW branch, currently has ten members, ranging in age from 65 to 90. We are friendly, well-read, curious, outgoing, and share a love of reading and talking about books. After retiring from varied careers all over the country, we've chosen to live in Arizona, and we all actively participate in this branch of AAUW. We have been drawn together by our love of books and our commitment to AAUW's educational goals for women. We meet in members' homes from October through April each year.

Is there something in particular that makes your group special to you and/or that you think might be different from other groups?

Instead of everyone reading and discussing the same book, we each choose our own book within the category or genre for the month.

That is different!


And then each member gives a seven to ten minute report about the book she has read. In her report she talks about why she chose the book, and a little about the author.

How do your other members get a sense of the actual book?

Well, she then briefly discusses the book (but no plot spoilers), and also reads an excerpt to give the other members a sense of the author's writing style. I particularly enjoy the exposure to a variety of book reviews each month.

What a great and unique format! How did the group get started?

Several members of the Northwest Valley branch of AAUW started the group as a Special Interests Group in 1991. In the beginning, all the members read and discussed the same book each month. In 1993, the members decided that it would be more interesting if we created the list of categories for every month, and then each member read a book of her own choice.

What are your book categories?

They include non-fiction; mystery, spy, or suspense; biography, autobiography or memoir; prize-winner; historical novel or non-fiction; woman author; classic or children's book.

Do you end up reading a wide range of books each year, then?

For me, I find it interesting to choose a theme for my reading. For instance, all the authors live in the same area or country, or the setting of the book is in the chosen area or country. One year all the books I read were written by women. In other years, all the authors have been Native Americans, or from the Midwest, Appalachia, China, Wales, Ireland, or France.

Very very cool. Okay, how about you tell us about your meetings—

Book Talk II meets at 1 p.m. on the second Tuesday of each month – October through April. We meet in each other's homes and serve simple refreshments such as coffee and cookies. One of the group coordinators keeps the meeting on track if the discussion roams. The coordinator makes sure that everyone has time to talk about her book by asking the members to hold extended comments until the speakers have all shared their books. Because each member is talking about a different book, our group doesn't use reading guides. We do, however, follow report guidelines in talking about our books—

What are those guidelines?

Give some information about the author; why the book was chosen; a brief description of the book but no spoilers; would you recommend the book or not; why; and, finally, read a brief excerpt to show the author's writing style.

So I know its harder to list the books you've read because there are so many more than the typical book club would read in any given year, but can you tell us a little about the sort of books you read?

Our members choose both new and older books within each month's category. Some of the books that we read and reported on last year were:

No Ordinary Time: Franklin and Eleanor Roosevelt by Doris Kearns Goodwin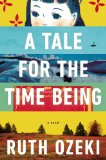 A Tale for the Time Being by Ruth Ozeki
Destiny of the Republic by Candice Millard
Someone by Alice McDermott
Little Mercies by Heather Gudenkauf
The Bully Pulpit by Doris Kearns Goodwin
Benjamin Franklin by Walter Isaacson
Unbroken by Laura Hillenbrand
The Hare with the Amber Eyes by Edmund de Waal
Marie Antoinette: The Portrait of An Average Woman by Stefan Zweig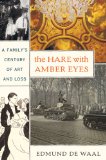 Undaunted Courage by Stephen Ambrose
The Scarlet Pimpernel by Baroness Orczy
A Spool of Blue Thread by Anne Tyler
The Wives of Los Alamos by TaraShea Nesbit
Fourth of July Creek by Smith Henderson
The Handmaids Tale by Margaret Atwood
All the Light We Cannot See by Anthony Doerr

Did any of the books generate a particularly interesting discussion?

One of the books that generated an interesting discussion last year was the biography of President Teddy Roosevelt. Since this book review came just after a PBS Special, we all had something to say about his life and achievements, especially his environmental work. Our members look at the lists of best sellers and prizewinners online, in bookstores, or the library when choosing a book for the month's genre. Although most of the books discussed during the year are recent books, in April of each year we each read or re-read a classic book.

Do you meet outside of your book club dates?

Our members stay in touch with each other between our monthly meetings by attending various AAUW branch events or meeting for lunch or other social events. The leader of our group sends a reminder email with the month's genre and meeting place.

And have you held any special events, or taken trips together, or engaged on other book-related activities?

When our AAUW branch is having the special luncheon each year to raise funds for scholarships for women, we always support the event by attending and sitting together; and by donating a raffle basket filled with books, gift cards to a book store, and other items related to reading such as book lights, a mug with tea bags, and cookies. We also volunteer to get donations from local merchants for the raffle. The scholarship money has been typically given to qualified young women who are recent high school graduates now starting college, but more recently the recipients are older women just starting their college careers or those returning to college so that they may prepare for better jobs.

We've also sponsored readings by other AAUW members or local authors who have written books, and attended readings as a group when well-known authors are in town.

Do you have advice for other book club groups?

A book group that usually reads and discusses the same book could try the format we follow by having a meeting or two when each member shares a favorite book. Then the group could decide whether to change formats or to continue reading the same book. We think that hearing about a number of books at each meeting is stimulating, as we are introduced to new authors or new genres. Some of us have found that we now really enjoy mystery books or historical fiction or other kinds of books we rarely read before.

Have you faced any challenges?

One of the problems in our group was dealing with some talkative members who were so enthusiastic about their books that the leader always needed to remind them of the time. The leader resolved this issue by using a stopwatch to time everyone until each of us became quite aware of how long we were reporting. If a group chooses to follow this format, be sure to establish ground rules in the beginning regarding the time each member has to share the book and that there are to be no plot spoilers.

Another problem the group encountered was having one or two members who would attend regularly but not contribute by reporting on a book. The leader handled this diplomatically by speaking to the members privately and reminding them that the other members wanted to hear about the books they had read and that they had a responsibility as members of the group to actively participate.

Great reminders, Helen! Anything else?

Just have fun with the group and enjoy hearing about books by many different authors at each meeting!

Yes!

Thank you for the opportunity to share the story of our Book Group!

Thank you for sharing!
First photo: Helen and Donna (coordinator)
Second photo: Joan and Marilyn
© BookBrowse.com January 2016.
If you feel that your book group has something unique to offer, and you would like to tell others about it, please
contact us
with brief details, and maybe we can feature you in the future.