Cover Girls Book Club
Cover Girls was established in August of 2006 in Indianapolis, Indiana and is made up of all women - mostly nurses and one homicide detective. Betty Averett talks about how their friendships have deepened with every book they've read.

Hi Betty! Please tell us a bit about your book group?

Cover Girls was established in August of 2006 in Indianapolis, Indiana. An original group member, Linda, and I were discussing interesting books one day; I suggested she start a book club and help someone like myself learn to enhance my appreciation of wonderful books. She responded by stating that she would agree if I would ride along in the saddle with her. You see, my fine friend Linda is a wonderful, brilliant woman with a vast vocabulary and a treasure of books read – and some even written by her!

Linda does sound wonderful!

I like to call her my Renaissance woman friend. Our dear friend Trish said she would also be delighted to help us launch; she belongs to another book club and is quite the voracious reader. I felt a kinship with, and a genuine affection for, these fine ladies and so we began our literary path together.

Who makes up your group?

Our age group is 50-60s, however, at one time we had a member as young as 30. We are all female: Linda (our second Linda), Trish, Penny, MaryLou, Lesia, Liz, and myself. Most of us are nurses…

How interesting!

Yes…however we recently found a non-nurse, or rather, a 35-year homicide detective to stretch us a bit beyond our boundaries.

I bet she brings a fascinating perspective to your discussions!

Oh yes. We also recently had a new nurse, MaryLou, join who has a wonderfully off-beat, delightful sense of humor and has been a breath of fresh air to us.

Is there something in particular that makes your group special to you?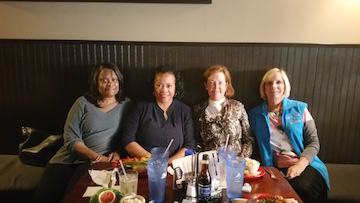 I would describe our group's personality as very warm and laid back; we do not stand on formalities, but do respect each other's time and efforts. We welcome newcomers and strive to make them feel comfortable and at ease. We have all been through a lot together and therefore, I believe we think of our group as expanded friendships. We have had members experience deaths of loved ones, become first-time grandmothers (working on the second set of grand twins currently!), and deal with catastrophic illness.

I can imagine how these things would bring you all very close.

Yes, we've witnessed group members overcoming tremendous adversity with grace and humor. We also tend to favor books along those same lines. Women and men who exhibit uncommon strength, fortitude, and presence of mind when it comes to life's challenges reflect the types of books we have most enjoyed. We also enjoy books that deal with major conflicts and character flaws; where people make difficult choices and not always the best ones.

I love the way your life experiences and book experiences overlap.

I often say that friends are therapy, and we feel sometimes as though we have had group therapy when we are done with our discussions. The group provides a sanctuary for all of us to genuinely explore how we feel about life and in this way we have evolved. I do feel that makes our group unique as well.

That sounds very special.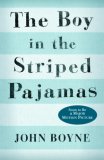 Another thing which may be unique about our group is reading a book and following up with a review of the film: such as Boy in the Striped Pajamas; we thought both the book and film were very well done, although of dark subject matter. We also did the same with The Book Thief, one of our early reads, and Rebecca by Daphne DuMaurier. I will admit that I, for one, refrained from viewing The Secret Life of Bees movie for fear of the image of my dear, sainted August being ruined forever by the film.

You didn't like the casting?

I did not like the casting at all!

Tell us about your meetings, please?

We normally meet every 4-6 weeks, either at a group member's home or at a restaurant with a small semi-private area, if possible. At the home meetings, the hostess normally prepares a sit down dinner, but sometimes it is casual. I recently served pizza and wine – nice and easy! The other group members usually bring wines, snacks, desserts, and other delights! We have a great time catching up on everyone's family lives. We review the books after the social and dinner time is done. Sometimes we are able to get a volunteer to steer the discussion, but we manage however it turns out. Some of us use the reading guides and others prefer to wing it!

Tell us about the sort of books you read?

We are very flexible and don't waste time on a book which doesn't capture our imaginations; we kick those out and move on to new titles! As group member Penny always says, "Too many good books out there to waste time."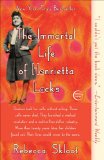 Some of our favorite books which have also generated the most discussion have included: The Immortal Life of Henrietta Lacks by Rebecca Skloot (I heard about it on NPR), Midwives by Chris Bohjalian, The Dragon Tattoo Series by Steig Larrson, The Color of Water by James McBride, and The Thirteenth Tale by Diane Setterfield. The Secret Life of Bees by Sue Monk Kidd, one of our earliest selections, became an instant favorite!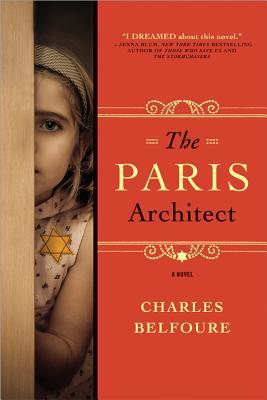 We have read a lot of books centered on the WWII era and are reading more historical fiction, but are also trying to lighten up a bit with some enjoyable page turners. In the past we have enjoyed Dan Brown's books for pure fun, and we are currently reading The Paris Architect by Charles Belfoure (Nazis with a twist and lots of sophisticated humor!), and The Flight of the Sparrow by Amy Belding Brown, a drama on Indian captivity during the Puritan era, a revelation and quite fascinating portrait of Indian life in early America. We recently completed The Shoemaker's Wife, a glorious novel of loss, redemption, love, family devotion, you name it, it's in there; beautifully written by Adriana Trigiani and, finally, The Girl on a Train by Paula Hawkins. The group did not enjoy this one as much but it did generate great discussion.

Do you have advice for other book club groups?

My advice to anyone interested in starting a book group is to agree to disagree and be very flexible. Gather people you like and find interesting – that will take care of most of what you will need to be a successful group! Another tip: ask the questions you would like to address personally of each member (ask them to apply it to their own experience) because it gives everyone a chance to participate and makes for an intriguing meeting! And remember, things change and group members come and go; it is not the end of your group, however, the dynamic of the group may change. If you find someone who is disruptive and must dominate all the conversations, you may need to lose that person. Just keepin' it real!

Such real and detailed advice, Betty! Thank you so much for it, and for whole wonderful interview!
The Cover Girls from left to right are Lesia Moore, Betty Averett, Patricia Arbuckle, and Mary Lou Owens. Missing from the photo are members Linda Keller, Elizabeth Sutherland, and Penny Wright.