Rock Canyon Book Group
The Rock Canyon Book Group is based in Provo, Utah, and grew out of the women's organization in their congregation at church. Facilitator Jean Marshall talks about the ways the group has evolved over the years.

Hi Jean, thank you for joining us at BookBrowse. To begin, can you please tell us a bit about the Rock Canyon Book Group?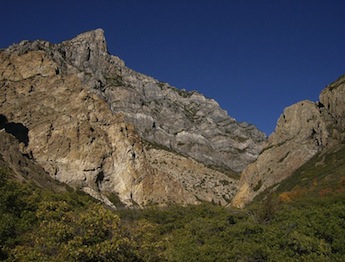 Well, first of all, we are named for the canyon in the mountains just above our neighborhood in Provo, Utah, part of the Wasatch range of the Rocky Mountains: the Rock Canyon Book Group. The group part is important to us.

Oh, so why are you called group instead of club?

We thought hard and decided that because anyone was welcome we would use the word group because club suggested some limit or restriction on membership.

When did your group begin?

We began about 35 years ago when I was asked to start the group as an optional activity for members of the women's organization in our congregation at church. It soon became a neighborhood group. While many of us had college degrees, they had not been English majors and they wanted to catch up on the classics. After a few years we branched out into contemporary fiction.

And who are the members of your group?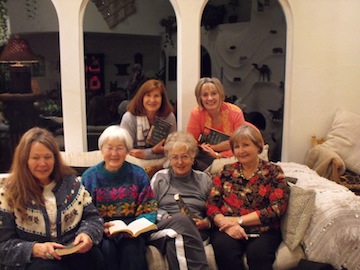 We had, from the beginning, a wide age range from young mothers in their early 30s to wonderful women in their 70s and 80s, who, it turned out, were the most open minded and ready to learn. And they didn't require "happy endings" as a few of the younger ones seemed to. Those of us who started out as young mothers are now the "senior" members of the group. A few times a husband or son has come to our meetings who has also read the book, but mostly we are a group of women who want to explore good literature.

Can you tell us a little about your meetings?

We meet once a month from September to June or July, and we also take December off. For many years we met in my home, but then rotated to the homes of other members of the group. And for a couple of years we met at Georgianne's home because she was caring for her mother who had Alzheimer's -

Oh wow -

Yes, it just made sense because it allowed her to tuck her in and check on her. Now we are back to meeting at my home, just to simplify so no one has to wonder where our meeting is each month.

Can you tell us about the sort of books you read?

In the beginning I selected titles from our local University's English Majors reading list (Brigham Young University just a mile away) and we read, for example, Austen and Dickens.

Because you were focusing on classics -

Yes, and then after a while, I began sharing contemporary literary fiction that I had enjoyed. Some of our members who read outside of the Rock Canyon Book Group selections began suggesting titles, so now we read a mix of titles I have liked, as well as recommendations from the group. We go for paperback editions and often order used on the internet. A few check the title out of the library or get it on an e-reader.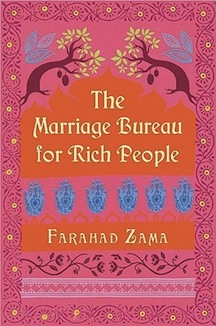 We rarely have refreshments. But occasionally we have a treat related to the book under discussion. For example, when we read The No. 1 Ladies Detective Agency, we invited our South African neighbors to come and provide background, and we served rooibos tea. And when we read The Marriage Bureau for Rich People by Farahad Zama I picked up samosas from a local Indian restaurant.

And how do you run your meetings?

We actually do a pretty good job at focusing right in on the book – what we liked and why, what we didn't like and why, and what was challenging or memorable. Often characters or events or situations parallel a member's life in some way and that is shared -

Oh I love that!

Yes, it really enhances the discussion. When we read My Antonia by Willa Cather back in the early 1980s, Stella – who was then close to 80 – shared the experience of visiting the dugout that her grandparents had lived in when first settling in Wyoming.

We usually start with a comment from each person, which often generates responses and discussion. We also have prepared comments from reviews, as well as questions from reading group guides to keep the conversation going. We also look at the language and structure of the book to understand how the author has achieved the impact that we experience reading it.

Is there a specific language and/or structure that you have all determined is the most impactful?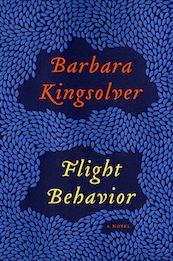 Though we certainly enjoy just a good story or something light for variety's sake, we appreciate books in which the sentences are carefully crafted and language that is vivid. Frequently, we have marked passages to read to each other just to savor the effectiveness of the sentence or paragraph. Or we might share a passage for its insight and wisdom. And often they are both.

It sounds like you have very lively conversations!

Yes, the group likes hearing each other's insights on the books and we all look forward to socializing with our neighbors and friends.

What books have been some of Rock Canyon's favorites?

Some favorites have been: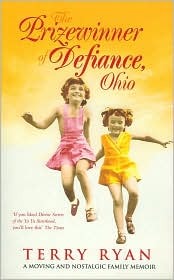 Did any books bomb or just not go over well? If so, why?

Well, I can't think of a complete bomb, but last week, as we discussed Blessings by Anna Quindlen, one woman pointed out that the writing was a bit forced, as though the writer were trying too hard to follow all she had learned in a creative writing class. A few other women agreed, but we all concluded that the characters and the themes still made the book worth reading.

Lastly, do you have any advice for folks who want to start a book group?

I would say ask a couple of friends who might be interested and get together to toss around ideas about who else to ask and what you like to read. And go from there!

Just get to it, right?

Yes!

Perfect! Thank you Jean!
Front L to R: Cornelia Madsen, Vivian Best, Veda Hale, Diane Kinateder
Back L to R: Georgianne Dalzen, Elaine Brewster
Rock Canyon, courtesy of S2ut
© BookBrowse.com April 2015.
If you feel that your book group has something unique to offer, and you would like to tell others about it, please
contact us
with brief details, and maybe we can feature you in the future.