No Dead Dogs Book Club
Jean Ann Caillie, a member of the No Dead Dogs Book Club talks about the unique Biography Month her club has created. They each choose a different person to research and then share what they have learned.

Please tell us a bit about your book group?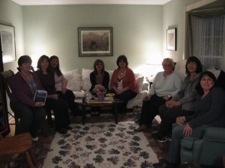 We are known as the No Dead Dogs Book Club. A diverse group of women, indeed! There are 11 of us, and our ages range from mid-40s to late-60s. We are married (some the second time around) or widowed, and there are many children and grandchildren within our mix.

So of course I have to ask…how did you come up with your name?

We got our name because we do not wish to read a book if the dog dies… it is much too sad!

How about people?

Oh, we will read many books where people have been killed, slaughtered, or abused but please – no dead dogs!

Understood! Is there anything else in particular that makes your group special or that you think might be different to other groups?

Yes. About a year ago, one of our members thought up a unique thing to do: Biography Month. We each pick our own individual – famous, infamous, celebrity, or someone else like that – and we read up on that person. We then meet and each of us must discuss this individual with the rest of the club.

What a great idea!

Yes, it has proved to be quite exciting and informative. We all enjoyed it so much that we are doing it again this month. I hope it is something we continue to do for years to come.

How did No Dead Dogs get started?

The group began informally in 2007 as Lindy Lake book club – originating around the local lake – where a few women enjoyed reading and decided they needed to share that love of reading with others. Most were neighbors. It grew throughout the years and incorporated others outside the lake community. We are now about 11 women strong.

Are any of those original women still a part of the group?

There are still a few of the original members with us: Donna, Kathy, and Pat.

Can you tell us about your meetings?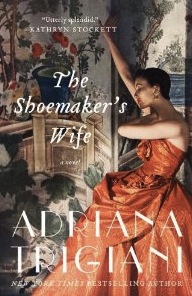 One woman chooses the book for the month, and then we gather at her house. She also will decide what is served. We don't put any pressure on anybody, it is as simple as cheese & crackers and wine, tea or coffee; or as elaborate as a sit down Italian meal, as was the case when we read The Shoemaker's Wife by Adriana Trigiani. That was extreme fun! When we read Mary: Mrs. Lincoln by Janis Cooke Newman I made Mary Todd Lincoln's White Cake – the one she baked while courting Abe, and later in the White House. The girls still talk about that cake.

Yum!

Yes, it was delicious! I always try to find the reading guides to the book we are reading, and when one isn't available I put together general questions. We dedicate the first moments to saying hello, pouring the drinks and getting a plate of whatever. Then we have a 10-15 minute business meeting, where we plan ahead for future months. We collect $10 each month for our occasional outings, and outreach (we donate to Heifer International), then we get down to book discussion time.

I love that you donate to Heifer International. What a great focus for your club.

What sort of books do you read?

We select a wide assortment of titles, ranging from current fiction to old biographies. At each meeting, the person holding next month's meeting will choose the book, giving us a month to purchase the book, obtain it from the library, or borrow it from another member. We stay away from brand new hardcovers as they are harder to come by, and we love supporting our local library. (Although many members have succumbed to the electronic age and use kindles and nooks.)

Have any books been especially compelling for you all?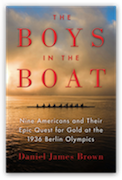 We have had great discussions on some of the non-fiction that we have read. One that comes to mind is Unbroken by Laura Hillenbrand. We will probably all want to go see the movie when it comes out at the end of the year. Another non-fiction that sparked a lot of admiration for the struggles people endure was The Boys in the Boat by Daniel James Brown.

Are there any special events you've held, or visits you've taken?

We have read so many great books that have inspired us to share our own thoughts and ideas with each other, but we have other interests as well. Annually, we attend a local theater production, which benefits the Deborah Heart Association. We have seen The Drowsy Chaperone, Shrek: the Musical, A Chorus Line, and others. We have taken guided trips to local wineries, which benefit us! In small groups we meet for walks. Among us are quilters, teachers, businesswomen, and just plain great gals!

Finally, Jean Ann, do you have advice for other book club groups?

A challenge that I'm sure many book clubs face is whether you are able to allow unlimited new members. We have thrown this topic around many times. We are a small group and most of our homes don't allow us to have lots of people in attendance. Therefore, we don't always open up to new members. However, that said, I'm sure glad that they were still allowing for inclusion of new members when I joined on, about 5 years ago. The No Dead Dogs Book Club is the greatest group of women I've come to know and love.

I can see that! You all sound like a special group of women. Thank you for sharing the No Dead Dogs Book Club with us!
No Dead Dogs Book Club photo: Jean Ann, 2 readers from another book club, Lisa K, Natalie, Pat, Donna & Lisa C.
© BookBrowse.com November 2014.
If you feel that your book group has something unique to offer, and you would like to tell others about it, please
contact us
with brief details, and maybe we can feature you in the future.