An Interview with Marika Zemke of The Pre-Pub Book Club at Commerce Township Community Library in Michigan
Marika Zemke of the Pre-Pub Book Club at Commerce Township Community Library in Michigan shares her unusual model for a book club - one that, among other things, educates its members on how and why books get published


Please tell us a bit about your book group!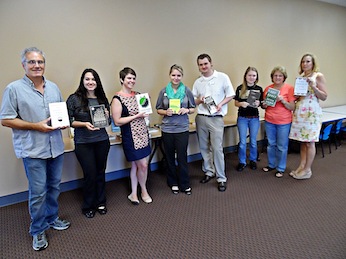 Our group is called, funnily enough, the Pre-Pub Club. We are a diverse group of all ages, from teens to senior citizens. Attendance varies from 6 to sometimes 15. We have both men and women and we have readers who love certain genres - sci/fi, romance etc. Not everyone comes all the time, due to scheduling conflicts, but those who do attend bring new friends, so it's always changing.

Is there something in particular that makes your book club special and different from other clubs?

The following is the blurb that I use for promoting:

Ever wished that you could get your hands on a book before it hits the library's shelf? The Pre-Pub Club is just for you! A Pre-Pub is an advance copy of a book that is not quite ready for publication. That's right, as a club member you'll be able to read new fiction and non-fiction books 2-3 months before they become available in bookstores or the library!

I was just going to ask what Pre-Pub meant! (Although I was pretty sure it didn't mean a club that met before going out to the pub!) Very cool. So how did you come up with this idea?

As a Librarian and book reviewer I receive MANY advance reading copies of both fiction and non-fiction books. I was looking to offer a new service at the library and wanted one that other libraries didn't have and thought that the Pre-Pub Book Club would be a perfect match. I researched and could not find any other libraries or book stores that offered a Pre-Pub Book Club and decided that - at least according to my knowledge - I would create the first one. Creating my own program gave me the freedom to choose the rules and how the club would be organized.

Were your library patrons interested immediately? Or did you have to sell them on the idea?

I promoted it as you would a new product and it literally sold itself!

Tell us about your meetings.

Pre-Pub Club meets the 2nd Monday of every month. We meet in the library's program room at 7 PM. I used to serve light refreshments but have stopped, as the club members are usually too excited looking at the books to eat the food!

That's a good sign!

About those books – Can you tell us about the sorts of books you read? Does everyone read the same book?

Our book club is unique in that we do not discuss the books. The books are arranged on tables according to genre, and I also separate the non-fiction from the fiction.

And back to the meetings…I'm still stuck on the fact that you don't discuss the books! What do you discuss instead?

Before each meeting, I scan each book title and write down a quick synopsis of the book. At the meeting, I read these to the members. We discuss the book covers, which is actually a very interesting subject and the fact that typically authors do not have final say in the cover. Since the book club began, we have also discussed things such as: Publishing runs, Marketing (how much the publisher is spending on PR, author appearances etc), Online presence and how that relates to book sales and popularity, and Book Reviews (especially Amazon vanity reviews). We even discuss how the quality of the Pre-Pub (the advance copy of the book) is a part of marketing. We recently had a book that came wrapped like a present, complete with a bow! I waited until the next book club to *unwrap* the book and the members were delighted. We had a great discussion about how PR plays a huge part in a book getting published.

After we are done discussing the books, I then allow the members to choose which books they are highly interested in reading. If more than one person wants the same book, they agree on who gets to take it home first and then they return it the next month. I also remind them to *play nice* and to please not be greedy.

Do you talk about the books they choose at the next meeting?

Members excitedly talk about the book that they took last month and what made it such a good book, or why they were disappointed.

So you are really giving your book club members a great opportunity to learn, deeply, about the publishing world – from book covers to marketing to book reviews. Have you found that this has made a difference in how they read? Have they become more savvy readers as a result of learning about this bigger publishing picture?

I've found that the members of the Pre-Pub club have become very knowledgeable about the publishing industry. For example, they now understand why debut authors who are successful in their first book are exceptions as the publishing houses have to take a huge risk on them. It's been interesting to watch the members *hand sell* books to each other, which we all know is the best marketing tool that there is. Publishers can not buy word of mouth advertising, as it comes from the readers themselves.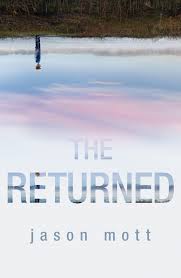 The most lively discussion that we've had recently is the book The Returned by Jason Mott. I was lucky enough to get multiple copies in Chicago at the American Library Association Conference and brought them back for PrePub. After reading it, I was told that they *needed* to discuss the book, as it generated so many questions. We did discuss the book and I forwarded their questions onto the publisher who loved hearing the feedback. Perfect example of word of mouth marketing.

What have been some favorite books?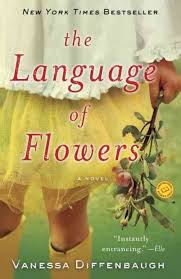 The Art of Hearing Heartbeats by Jan-Philipp Sendker was a huge favorite. Literally everyone shared the book and loved it. Beat the Reaper by Josh Bazell was another. It was fascinating - no one wanted this book as the cover was so odd, so I took it home, read it and raved about it so much that most of the group then read it and loved it. We then had the opportunity to talk about how book cover impacted the choices that readers make in choosing books. The Language of Flowers by Vanessa Diffenbaugh was another.

Have you faced any challenges as a group?

Initially I allowed patrons to come in early to look over the books but soon learned that some would take advantage of this by putting their names on the book before everyone had a chance to look at them. I also had patrons come in a day or so early to see if they could *look at the books* for just a second, as they would be running late on book club night. I no longer allow pre-viewing of the books and things have run smoothly since.

And are there any tips that you'd like to pass on to other book clubs?

Don't be afraid to try something new. Just because no one has done something, doesn't mean that it won't be successful.

It is always important to hear that, I think. Be brave, right?

Yes. Readers are always looking for the next great book and your club might be where they hear about it!

Thank you so much, Marika, for sharing the Pre-Pub Book Club with us!

Thank you!


Editor's Note: If you found this Q&A interesting, we suggest you check out the The Young Critics book club run by Perrot Memorial Library in Old Greenwich, CT, which offers a prepub bookclub for younger readers.
© BookBrowse.com March 2014.
If you feel that your book group has something unique to offer, and you would like to tell others about it, please
contact us
with brief details, and maybe we can feature you in the future.