For book clubs who read contemporary fiction, it can feel impossible to choose between the many acclaimed and anticipated works making an appearance every year. But not to worry, we have you covered with top-notch suggestions for your club in 2024! Our list of recommendations features new books from established favorites like Barbara Kingsolver, Lydia Millet and Lynda Rutledge, along with noteworthy debuts from emerging authors such as Costanza Casati, Alice Winn and Parini Shroff.

All of these books are recently or soon-to-be published in paperback, many are accompanied by reading guides, and all that are currently available have been recommended by either our professional reviewers or multiple readers in our First Impressions program, some of whose comments you can read below. Plus, we're hosting our own online discussions for the first three titles and would love for you to join us!
Clytemnestra
by Costanza Casati
Paperback Mar 5, 2024. 450 pages
Published by Sourcebooks Landmark
Thousands of years ago, great classical writers of ancient Greece, all men, left a blood-soaked image of Clytemnestra, the wife and assassin of Agamemnon, the hero of the Trojan War. Casati shines a modern light on the woman behind the legend and weaves a page-turning novel that introduces or reintroduces readers to myths and legends we may have been taking at face value for eons (Lynne L). The author looks at Clytemnestra as a mother and sister and how that affected her role as a queen and leader of her people. The story seemed real and believable, and I felt invested in her life and happiness. I was angry and appalled, and thoroughly engaged and entertained until the very end. I highly recommend this book for book groups. Lots of possibilities for great discussions (Christine P).
Topics for book clubs:
Groups reading
Clytemnestra
can discuss what other traditional or modern stories portray women in a limited light, how fiction affects the way we see history and current reality, and to what degree Clytemnestra's actions are understandable or justified.
BookBrowse's discussion opens late February, sign up for a
one-time notification
.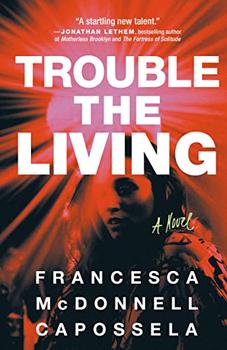 Trouble the Living
by Francesca McDonnell Capossela
Paperback Sep 2023. 303 pages
Published by Lake Union Publishing
Brid is a teenager with a complex family life; her father is a violent drunk while her mother is an IRA supporter. Each of them feels trapped in their marriage, and Brid and her siblings are caught trying to navigate the hazards of the parents' volatile relationship. Fast-forward eighteen years, and Brid is now a mother herself, living in California with her teenage daughter, Bernie. As the plotline shifts to Bernie's story, we find that the crises the teen faces in many ways echo those encountered by her mother. The author's ability to capture teen angst is remarkable. Each of her heroines is on the cusp of adulthood in her timeline — an age at which many struggle to define themselves. She paints such vivid pictures of their confusion, anger and search for identity that one can't help but remember one's own teenage years.
Trouble the Living
is an impressive debut. Its fast-paced story will keep readers riveted. It would also make a great selection for book groups, offering many weighty topics for discussion. (Kim Kovacs)
Topics for book clubs:
Groups who choose to read
Trouble the Living
may wish to discuss the history of the Troubles, the complexities of mother-daughter relationships, and how people go about developing a sense of self.
You can also find ideas for questions and prompts in BookBrowse's
book club discussion
.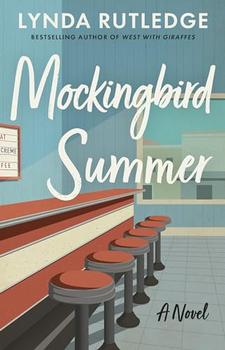 Mockingbird Summer
by Lynda Rutledge
Paperback Original Jan 30, 2024. 303 pages
Published by Lake Union Publishing
An upcoming BookBrowse book club selection,
Mockingbird Summer
is a coming-of-age story from Lynda Rutledge that is being published in January 2024. Rutledge's previous novel
West With Giraffes
was voted the
sixth most popular
book club book of 2022 by our subscribers, and our book club members
discussed it
in the spring of 2023.
Mockingbird Summer
follows 13-year-old Corky Corcoran in her 1960s Texas town as she befriends America, the daughter of her family's Haitian housekeeper, and the two girls find themselves on the cusp of change in their racially segregated surroundings.
Topics for book clubs:
Book clubs who read
Mockingbird Summer
could discuss the civil rights movement and how young people can enact social change. Also, the characters in Rutledge's novel share their opinions on Harper Lee's
To Kill a Mockingbird
, so groups may wish to read or re-read the book alongside
Mockingbird Summer
.
BookBrowse's discussion opens early February, sign up for a
one-time notification
.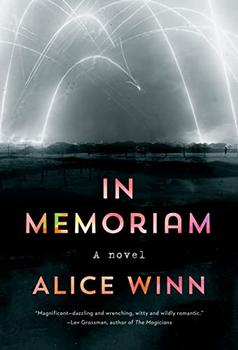 In Memoriam
by Alice Winn
Paperback Mar 19, 2024. 400 pages
Published by Vintage
Alice Winn's remarkable debut,
In Memoriam
, opens in 1914 at Preshute College, a fictional British boarding school for wealthy young men. World War I has just begun, and each student longs to enlist; in their youthful ignorance they romanticize battle and dream of committing acts of daring-do in the name of God and country. Two such innocents are close friends Henry Gaunt and Sidney Ellwood. The 18-year-olds are attracted to each other but can't express their feelings, each believing the other doesn't reciprocate the sentiment. Gaunt, whose family has strong German ties, enlists at his mother's urging to prove his family's loyalty to England, and Ellwood follows him soon thereafter, even as casualties mount among their classmates already fighting on the other side of the Channel. As well-written as the novel's battle scenes are, its highlight is the love story between Ellwood and Gaunt, and the dynamic between the two sets up the primary tension in the narrative. Winn completely captures Ellwood and Gaunt's terrible longing for each other and the ache of their unexpressed love. (Kim Kovacs)
Topics for book clubs:
Discussions about
In Memoriam
could cover homophobic discrimination in historical and current contexts, the effects of romanticizing war and violence, and the British role in World War I.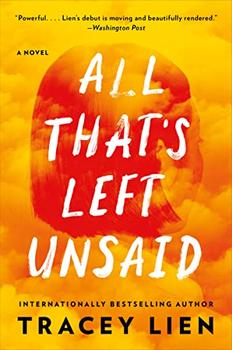 All That's Left Unsaid
by Tracey Lien
Paperback Sep 2023. 304 pages
Published by William Morrow Paperbacks
Ky Tran was born in Vietnam but raised in Australia after her family fled the war. Having never felt Vietnamese enough to understand her parents' perceived eccentricities, and having never felt accepted by her white peers in the Sydney suburb of Cabramatta, she moved to Melbourne to pursue a career in journalism. But when news comes of her teenage brother Denny's brutal murder, she is compelled to return to her family. Once home, she is horrified to learn that, despite the fact that he was killed in a restaurant full of people, no witnesses have come forward regarding her brother's death. With little in the way of police support, Ky sets out to find the truth by herself.
All That's Left Unsaid
by Tracey Lien is not a crime novel in the traditional sense. It would be much more accurate to describe it as a family drama. The book is a very intimate look at the weight of generational trauma and our ability to hurt those we love the most. (Callum McLaughlin)
Topics for book clubs:
Groups reading
All That's Left Unsaid
may wish to discuss the history of Vietnamese immigration in Australia, the significance of choosing to stay in one's childhood home or leave it, and how generational baggage can inform this decision.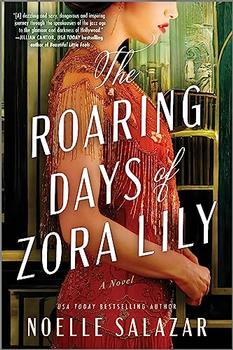 The Roaring Days of Zora Lily
by Noelle Salazar
Paperback Oct 2023. 416 pages
Published by Mira Books
The story opens in 2023, when Sylvia, a costume conservator with the Smithsonian Museum of American History, finds a hidden tag on one of the dresses to be displayed, and asks, "Who the hell is Zora Lily?" The author then takes us on a wonderful journey through the 1920s in Seattle. Zora's life is not easy, helping her mother earn money through sewing and mending, and watching her younger siblings. But she has dreams, and despite setbacks, she won't give up realizing them (Michele).
The Roaring Days of Zora Lily
is a terrific read, especially for fans of historical fiction. … We see life from the tenements of Seattle to the glitz and glamour of Hollywood during the '20s (Catherine S). I would recommend this novel to anyone who loves historical fiction, and it's the perfect read if you're looking for an uplifting tale or if you need some encouragement while you're going after your dreams (Emily).
Topics for book clubs:
Book clubs reading
The Roaring Days of Zora Lily
may like to discuss the evolution of fashion and design during the 1920s, obstacles for a woman pursuing a career path at the time, and the importance of attempting to realize one's dreams.
Demon Copperhead
by Barbara Kingsolver
Paperback May 7, 2024. 560 pages
Published by Harper Perennial
Barbara Kingsolver's novel
Demon Copperhead
is a captivating coming-of-age tale set in rural Virginia. Her protagonist, Damon Fields (aka Demon Copperhead for his fiery temperament and red hair), narrates his life's story, beginning with his inauspicious birth in a mobile home. On the path to adulthood he encounters adversity as well as the occasional lucky break and more than a few surprises. Attempting to rewrite such a well-known, beloved work is either very brave or foolhardy, but Kingsolver achieves the impossible, creating a narrative that stands up to its source material and, by some measures, may even surpass it. Kingsolver's themes go beyond Dickens', addressing opioid and other drug addiction while condemning both "Big Pharma" and the US healthcare system. Although Kingsolver incorporates many clever nods to the original (Uriah Heap becomes Ryan "U-Haul" Pyle, Agnus is named Angus, etc.) readers need not be familiar with
David Copperfield
to fully appreciate
Demon Copperhead
. Those who do know the Dickens novel, though, will likely get a kick out of how Kingsolver adapts the plot to a new time, place and set of social circumstances. (Kim Kovacs)
Topics for book clubs:
Ambitious book groups may enjoy tackling Dickens'
David Copperfield
alongside
Demon Copperhead
and discussing their similarities and differences. Groups can also discuss the challenges of overcoming one's circumstances, and poverty and addiction as social issues.
Once We Were Home
by Jennifer Rosner
Paperback Mar 12, 2024. 288 pages
Published by Flatiron Books
Once We Were Home
is a great title for this beautifully written and well-researched account of the lives of four children who were hidden or stolen during WWII to protect them from the Nazis and "save" them. The story follows these children for decades (1946-1968) even as they become adults with their own children. They all suffer and feel sadness as they search with hope for their birth families and real homes, following clues they uncover in their young lives (Carol S).
Once We Were Home
is one of those special books that will stay with me. Fans of Ruta Sepetys will appreciate this author's focus on bringing little-known history to light. I highly recommend this intricately layered story. This would also be a wonderful book club selection (Mitzi K).
Topics for book clubs:
Book groups reading
Once We Were Home
can discuss family separation during the Holocaust, different possible meanings of "family" and "home," and how adults may struggle to come to terms with traumatic experiences they had as children.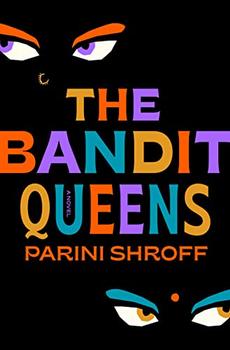 The Bandit Queens
by Parini Shroff
Paperback Jan 9, 2024. 368 pages
Published by Ballantine Books
Geeta's been branded a churel — a revenge-seeking mythological being — by her Indian village because her abusive husband, Ramesh, disappeared five years ago and everybody assumes she murdered him. The story always varies: Did she feed him to stray dogs? Poison him? The village can think what they want; Geeta didn't kill him, but after suffering his abuse, being viewed as a murderous widow seems like the most freedom she has experienced in her whole life. That is, until some other women want to get rid of their own horrible husbands as well, and they think Geeta is the perfect candidate to help execute them. Parini Shroff's
The Bandit Queens
is a darkly comedic tale about female friendship and women's empowerment that upholds respectful discourse about violence against women in India and the systems that perpetuate that brutality. As Shroff's novel shows, to push against multiple oppressive forces and find genuine friendship in it all is not only beautiful, but it is how we survive. (Lisa Ahima)
Topics for book clubs:
Groups who choose to read
The Bandit Queens
may like to discuss how humor can be used to bring attention to serious issues like abuse and oppression, India's real-life "Bandit Queen"
Phoolan Devi
, and how communities and groups can address problems like domestic violence together.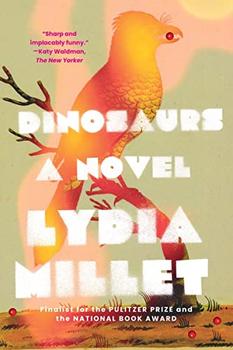 Dinosaurs
by Lydia Millet
Paperback Aug 2023. 256 pages
Published by W.W. Norton & Company
In this gentle novel, Lydia Millet uses deceptively simple prose to explore the psychological intricacies of a wealthy, 45-year-old white man, uncomfortable with his privilege, who is trying to do good in the world (Eileen C). The main character, Gil, is looking for a new start and for purpose in his life, having no need to "make a living." He cares for the desert birds, the surviving dinosaurs, and we're asked to wonder if they can survive the changing world. Gil doesn't see violence as the answer to conflict, but rather, it's relationships that give us life and freedom (Lynn D). I highly recommend this book for book club discussions. Moderately paced writing that describes daily life for the key characters yet consistently and deftly introduces new and timely discussion topics throughout (Judy G). This seemingly quiet novel is actually a powerful and moving exploration of ordinary human cruelty, all the different forms love can take, and the importance of human relationships. It would make an excellent book club selection (Eileen C).
Topics for book clubs:
Groups who read
Dinosaurs
can discuss the complexities of trying to do good from a place of privilege, whether it's possible to make a fresh start later in life, and how relationships with other people can lead to a more fulfilling existence.