Reading nonfiction is a great way to step outside of your own life and consider things from another perspective. A good nonfiction book like the ones below can expand your horizons or cause you to rethink beliefs you've held forever. You might learn something you never even knew you were curious about--genealogical testing, the economy or women's suffrage.

One of these books is Solitary by Albert Woodfox. Those of us struggling with the current shelter in place rules caused by the COVID-19 pandemic might wish to reflect on Woodfox's extraordinary memoir (which won BookBrowse's 2019 BookBrowse Debut Author Award), in which he describes how he spent more than four decades in solitary confinement - in a 6-foot by 9-foot cell, 23 hours a day, in the notorious Angola prison in Louisiana - for a crime he did not commit. It is estimated that there are more than 80,000 prisoners in solitary confinement in the USA at this time, despite the United Nations Special Rapporteur on torture concluding that solitary confinement beyond 15 days constitutes cruel and inhumane punishment.

Discussing nonfiction can be a particularly worthwhile adventure when you're in a book club with a good group of people committed to both challenging and supporting one another. You'll probably all have different opinions, and different backgrounds that informed those opinions, and it can be both fun and constructive to talk through the weighty issues that come up when discussing a powerful memoir, a book about a culture you're not a part of, or a sociopolitical issue you've never experienced personally.

We personally recommend all five of these books; all are recently released in paperback and all but one has a discussion guide. Most importantly, each should spark interesting and spirited discussion.
If you enjoy tackling nonfiction with your book club but none of these appeal to you, consider checking out our list of All-Time Favorites, chosen by BookBrowse subscribers or browsing our nonfiction section.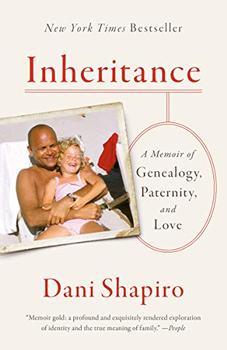 Inheritance: A Memoir of Genealogy, Paternity, and Love by Dani Shapiro
Paperback Jan 2020. 272 pages. Published by Anchor Books.
Named a Best Book of the Year by
Elle
,
Vanity Fair
, and
Kirkus Reviews
in 2019, Shapiro's memoir recounts the events that followed her discovery through a genealogical website that her deceased father was not, in fact, a blood relative. This revelation upends the author's understanding of her family and herself, and she sets down the path of finding and meeting the stranger that is her biological father. This is a fascinating and emotionally resonant story that invites readers to ask themselves: how would I feel if I suddenly learned that everything I thought I knew was based on misinformation? You may wish to pair this with Libby Copeland's
The Lost Family: How DNA Testing is Upending Who We Are
.
More About This Book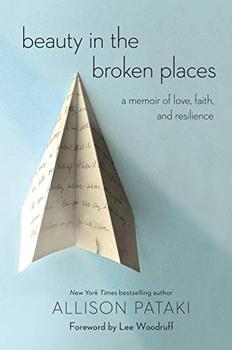 Beauty in the Broken Places: A Memoir of Love, Faith, and Resilience by Allison Pataki
Paperback May 2019. 272 pages. Published by Random House.
Author and journalist Allison Pataki was five months pregnant and flying to Hawaii for a vacation with her husband, a 30-year-old surgical resident, when he suddenly experienced a severe stroke. He awoke from a coma the following day, but this was just the beginning of a long road to recovery that challenged the young couple tremendously as they were just starting their life together. This is a heartfelt and inspiring memoir about how love can push a person to overcome the greatest obstacles.
More About This Book
Squeezed: Why Our Families Can't Afford America by Alissa Quart
Paperback May 2019. 272 pages. Published by Ecco.
If you're looking for a book club selection with a sociological angle, this one's a great option. Called "brilliant" by Barbara Ehrenreich,
Squeezed
is an in-depth but accessible look at the plight of the middle class. Journalist Alissa Quart interviews several families struggling to get by in the "gig economy" with the rising costs of housing, healthcare, and childcare, demonstrating how standard goals like owning a home and starting a family have become near impossible dreams for vast swathes of the American population.
More About This Book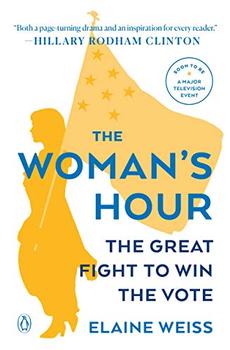 The Woman's Hour: The Great Fight to Win the Vote by Elaine Weiss
Paperback Mar 2019. 416 pages. Published by Penguin Books.
It's an election year in America! What better time to read this riveting account of the movement for women's suffrage and the events leading up to the passage of the 19th Amendment? The story comes alive in historian Elaine Weiss' capable hands, and readers will find much to discuss in how the political landscape of the United States has changed since 1920 (and perhaps how it hasn't).
More About This Book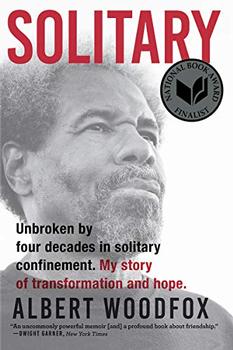 Solitary by Albert Woodfox
Paperback Dec 2019. 448 pages. Published by Grove Press.
A finalist for the National Book Award and BookBrowse's Nonfiction Book of the Year in 2019, Albert Woodfox's exceptional memoir tells the story of his life in prison, including four decades spent in solitary confinement for a crime he did not commit. He was finally released in 2016, and penned this book demonstrating the importance of choosing hope and a belief in the possibility of change over bitterness.
Solitary
will provide ample opportunity for debate about criminal justice reform, among other topics.
More About This Book
This post was first published on March 8, 2020 and updated on March 31, 2020