Bees and Honey Across the Ages
This article relates to The Beekeeper of Aleppo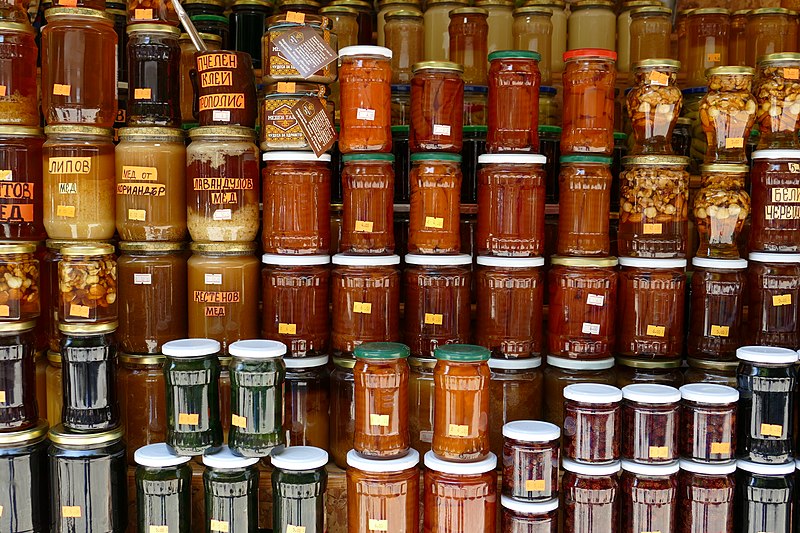 In Christy Lefteri's novel, The Beekeeper of Aleppo, the protagonist is a Syrian refugee seeking asylum in England (See Syrian Refugees and The Human Cost of War in Post 9/11 Conflicts). The novel brings to life the heart-wrenching challenges refugees endure as they flee their home country for a better life (See The Dehumanization of Refugees in Europe), but it also vividly sketches the protagonist's past life as a beekeeper in pre-war Syria.

Since antiquity, humans have had a unique relationship to bees and the honey they have been making for millions of years. The earliest fossil record of bees dates to about 100 million years ago, determined from remains found in a mine in northern Burma in 2006. At the time, bees and wasps were just becoming different species, and the fossil that was uncovered was more bee than wasp. The earliest fossil of our modern honeybee (Apis mellifera) was found in Europe and dates to about 35 million years ago, although experts believe that the honeybee originated in Eastern Africa about five million years earlier. The honeybee we know today is thought to have developed its social structure and current physiology about 30 million years ago.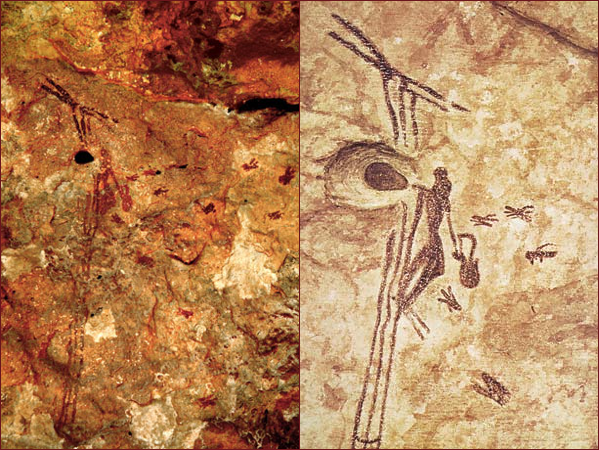 Human harvesting of bee products is an ancient endeavor. Cave paintings in Spain from around 7,000 years ago depict people gathering honey from wild hives, and Egyptian illustrations from 2400 BCE show human-constructed bee hives. Documents from the Hittite civilization even show that they went to war over the theft of beehives around 1500 BCE.

Bees have been domesticated over the centuries for their ability to produce both honey and beeswax, two historically valuable commodities. Beeswax is produced by female worker bees, which have a lifespan of about four weeks. In order to make beeswax, these bees secrete a clear substance through special glands on their abdomens, which they then harvest, chew and place in a part of the hive under construction, creating a honeycomb. The comb's hexagonal shape has been proven to be the most efficient shape for using the smallest amount of wax to contain the largest volume of honey. Beeswax was used as a waterproofing material, and it was also valued for creating high-quality candles that produced less smoke and burned longer and hotter than tallow candles.

Honey, on the other hand, takes a group effort to produce. Nectar, a sugary liquid, is extracted from flowers using a bee's long, tube-shaped tongue, and is stored in the bee's crop (a sort of extra stomach) for transport. In the crop the nectar mixes with enzymes that change its composition. The worker bee returns to the hive and passes the processed nectar to other bees by regurgitating the liquid into the other bees' mouths. These bees then transfer the partially digested nectar into the honeycomb. They fan the substance with their wings to speed the evaporation of water, and once the mixture reaches the desired consistency, they seal the honeycomb with wax for future use as food during months when flowers are unavailable. It's at this point we consider the product to be true "honey."

In addition to being used as a sweetener, honey had many other purposes in the ancient world. It was a key ingredient in one of the oldest alcoholic beverages consumed by humanity: mead, made from honey, water and yeast, remnants of which were found on Chinese pottery vessels dating from 9,000 years ago. Egyptians employed honey as an ingredient in embalming fluid, its almost indefinite shelf-life lending it mystical properties in their eyes. These cultures, as well as many others, also used honey medicinally. It was employed to heal wounds, especially burns, and to prevent acid reflux; it also acted as both a cough-suppressant and an antidiarrheal. Modern research has confirmed that the substance does indeed have antibacterial, antiseptic and anti-inflammatory properties.

Today honey is produced in every state in the USA and in most countries on earth. It comes in raw and pasteurized forms; raw honey is removed from the hive and bottled right away, while pasteurized honey is heated and filtered to remove impurities like undigested pollen and wax.
Picture of Honey in a Bulgarian market, courtesy of Kritzolina.


Mesolithic cave painting of a woman harvesting honey and a water color by F. Benitez Mellado showing the details of the original, courtesy of Flares into Darkness http://yargb.blogspot.com/2012/12/harvesting-honey.html
Filed under Nature and the Environment
This "beyond the book article" relates to The Beekeeper of Aleppo. It originally ran in September 2019 and has been updated for the June 2020 paperback edition. Go to magazine.
This review is available to non-members for a limited time. For full access become a member today.
Membership Advantages
Reviews
"Beyond the Book" articles
Free books to read and review (US only)
Find books by time period, setting & theme
Read-alike suggestions by book and author
Book club discussions
and much more!
Just $45 for 12 months or $15 for 3 months.