Unlike Laila, who is a member of the ruling family of her Middle Eastern country, most child refugees don't have the luxury of fleeing to a more hospitable country when their own plunges into war. While The Tyrant's Daughter is set in an unknown Middle-Eastern country probably closer to Iraq than Syria, the plight of the refugees in Syria is much in the news.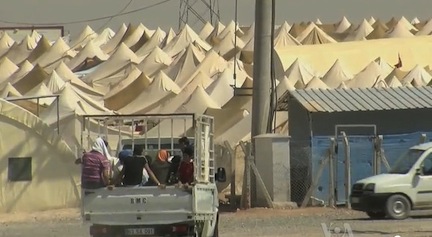 By mid-2014, OCHA (United Nations Office for the Coordination of Humanitarian Affairs) estimated that half of Syria's 22 million population was affected by the conflict and in need of humanitarian assistance, including over 7 million internally displaced. In 2014, the Office of the UN High Commissioner for Refugees (UNHCR) reported that 3,000 to 6,000 people leave Syria each day.

As of July 2015, over 4 million Syrian refugees are registered with the United Nations and are living outside Syria. Almost 1.8 million are in Turkey, 1.2 million in Lebanon and over 600,000 in Jordan. As of July 2015 there were an estimated...