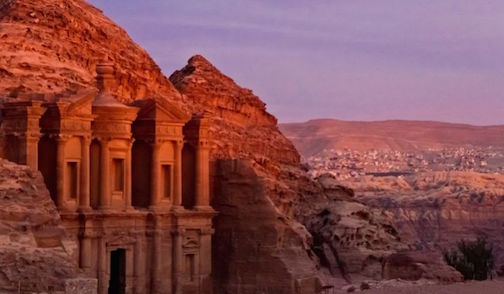 Petra, the ancient city that is one of the Seven Wonders of the World, features in The Confusion of Languages as one of the sights that Margaret longs to visit.

The remains of Petra, once a bustling city more than 2,000 years ago, were rediscovered in the early nineteenth century by a Swiss explorer, Johann Ludwig Burckhardt. It is now an ongoing project for archaeological digs and is a UN World Heritage site. The city was inhabited by the Nabataeans - originally a nomadic tribe that settled in the region around the 6th century BCE - and was central on the trade route between East and West. According to the American Museum of Natural History, "Commercial traffic to and from Petra steadily increased from the first century BC to the mid-first century AD, to keep up with the growing demand for luxury goods in Rome, Greece and Egypt."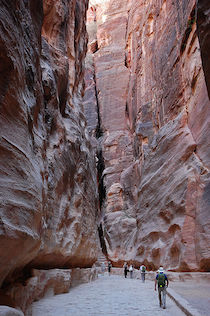 In desert land, the city flourished because of the Nabataeans' ways of capturing and corralling water for use. They prospered by helping travelers ...