One of the main characters in Alyssa Palombo's novel, The Most Beautiful Girl in Florence, is a fictional representation of Lorenzo de' Medici (1449-1492), one of the de facto rulers of the Republic of Florence during the height of the Italian Renaissance.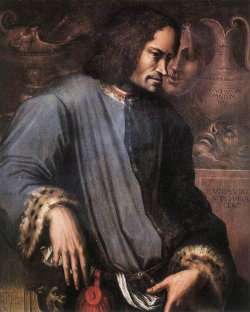 The illustrious de' Medici family was prominent in the banking industry, with their institution becoming the largest bank in Europe during the 15th century. Lorenzo's grandfather Cosimo (1389-1464) was the first to combine the family's financial wealth with political influence, gradually establishing his family's prominence in Florence through bribes, threats and marriages of political convenience. Cosimo's son Piero (1416-1469) inherited the family businesses, but it was Piero's son Lorenzo who truly ruled the Republic.

Lorenzo — also known as Il Magnifico ("The Magnificent") — was not yet 20 years old when his father died, but he had been the favorite of grandfather Cosimo and had consequently been groomed to ...